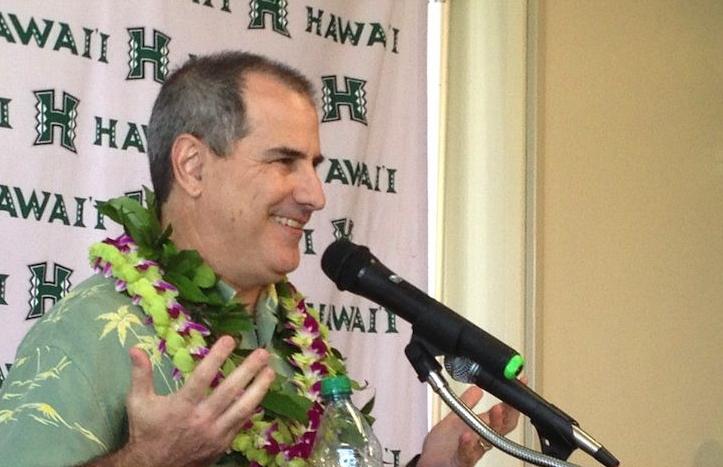 The University of Hawaiʻi Board of Regents approved a three-year extension of UH Athletics Director David Matlin contract on Thursday.
Matlin has been the athletics director at UH Mānoa for the past four years. The extension will be for the same salary. His current contract had just 14 months remaining.
During his tenure he has hired seven new coaches, which include head football coach Nick Rolovich, women's volleyball coach Robyn Ah Mow-Santos and men's basketball coach Eran Ganot.
Under his leadership, several high-profile sports qualified for post season including football, menʻs basketball, womenʻs basketball, womenʻs volleyball and menʻs volleyball.
Matlin has worked to lower travels costs and signed an exclusive contract with Under Armour. He also secured multimedia rights partnerships that include guaranteed increasing rights fees, according to UH.
"I want to say I am grateful for the opportunity to serve our student-athletes, UH and our great state," Matlin said. "I am humbled to work beside an amazing group of professionals who care so much about athletics and have dedicated themselves to helping us get better each and every day."