Hailing from Germany, seniors Felix Albert and Fabian Woehrl traveled two different paths, but ended up in Hawai'i because of their connections with the University of Hawai'i Men's Tennis head coach John Nelson.
After four seasons, this tight-knit duo is now prepared to leave Hawai'i on a high note.
"Felix and I have come a long way. We both started off about three and a half years ago together," Woehrl said. "We get really close and [are] starting to play doubles this semester. We've always had this special bond on the doubles court and it just worked out great. We have a good chemistry."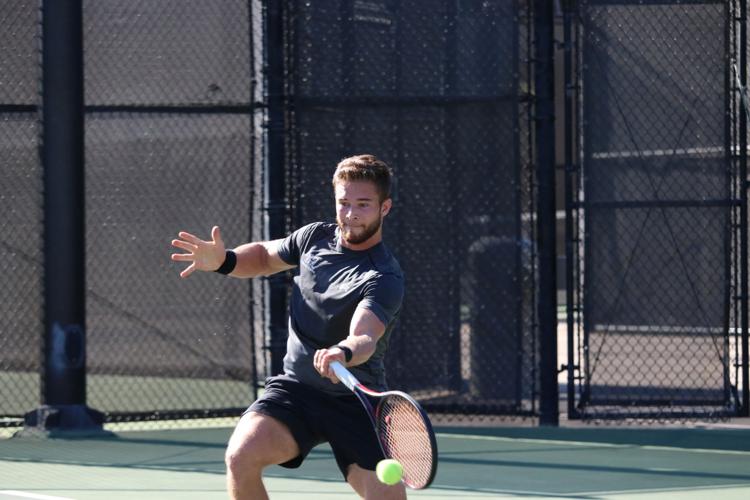 A German road diverged
Albert comes from Karlstadt, Germany, and Woehrl is from Forchheim, Germany. The towns are about an hour away from each other. 
Woerhl attended school in Malaya, Spain, and played for the tennis club there. Albert remained in Germany and managed to graduate high school with a 4.0 GPA while partaking in tennis, volleyball, handball and swimming. 
After graduating high school, they were unsure about what they wanted to do with their futures. However, both were still active in the tennis community.
Eventually, their connections led them along the same path towards Hawai'i and Nelson.
Alexander Waske, a retired tennis player who held world rankings as No. 16 in doubles and No. 89 in singles, recommended Nelson to Woehrl. Waske was coached by Nelson during his time at San Diego State.
Waske told Woehrl, "If you want a great coach, just come to Hawai'i. John Nelson is going to take good care of you."
Albert joined because his friend, former UH tennis player Nils Schuuman, recommended the program as well. When Albert was a freshman, Schuuman was a senior for the team. During his final season, he had a 6-11 singles record, went 6-8 in doubles and was 2-2 in Big West play.
"I talked to Nils and he told me he loved the program here, a really nice coach here and he's still looking for players. So I got into contact with him and went through the application process and finally got here. Never regretted it," Albert said. 
Two roads become one
Coming from similar backgrounds, they both shared the same interests coming into college. The two are attending the Shidler College of Business with Albert majoring in international business, finance and economics and Woehrl majoring in international business and finance. 
Both joined the tennis team in the 2014–2015 season. While on the team, the German duo have created a special relationship on and off the courts, becoming not only teammates, but close friends.
According to Nelson, there has been a "huge difference in their development" over the course of their four years in the program, in terms of their play style and attitude on the courts. 
"I came here as a little boy. Now I can say that I grew up so much that I can leave as a man," Woehrl said.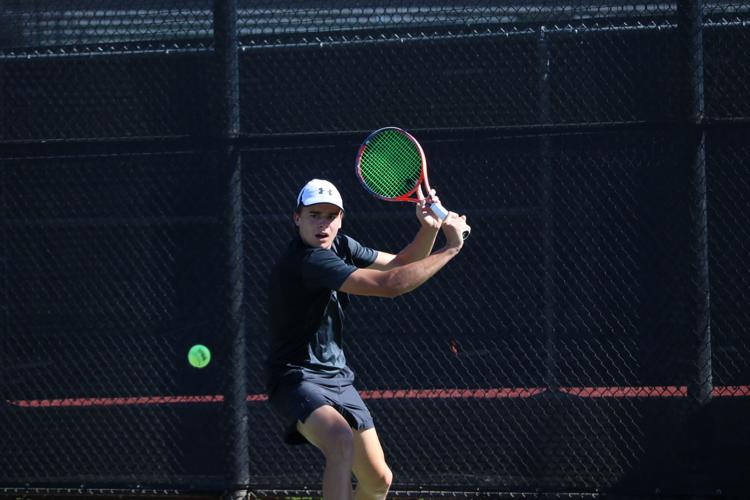 Game, set and match
In their last home game of the season, these two Rainbow Warriors took the win on the home court defeating UC Davis in a set score of 6-4. 
According to the duo, this first conference win has been their best memory during their time on the team. 
"Just winning our senior day our first conference match was great. And overall I have great memories about this place. I made a lot of friends, good memories, good experiences, I've learned a lot," Woehrl said. 
As graduation draws near, these two thank their teammates and their coaches for the past four years. 
"It's really special. Playing for the University of Hawai'i, [representing] Hawai'i is always very special. I feel ready to move on in the real world, find a job, just live life," Albert said.
The duo of Albert and Woerhl hopes to continue their teamwork for the rest of the season. The Rainbow Warriors will be on the road to finish their remaining conference matches. They are set to face UC Santa Barbara on April 6.