When basketball defenders find themselves on an island, stuck in a one-on-one situation, they normally need to defend their basket for no longer than 30 seconds.
The University of Hawai'i Rainbow Warrior basketball team has been doing it for over a century.
With the 2019–20 campaign being the 100th season for the Warriors, we talked to current coaches and players to get an idea of what 99 seasons of basketball meant to the program, what it meant to Hawai'i and what we can hope to see in the next few years.
25 years of calling Stan Sheriff home 
Without a pro team, the basketball culture in Hawai'i starts at the Stan Sheriff Center. The arena was built 25 years ago, and the Warriors basketball team has had their hand in building the arena and presence here in Hawai'i. 
"We've had such great teams, thinking about the facility improvements, the development of the program on and off the court. I've been fortunate to have worked for guys like Riley Wallace and Bob Nash (both former UH Basketball head coaches)," head coach Eran Ganot said. "Those guys have sacrificed a lot to give us the luxuries we have now." 
The games played at the Stan Sheriff Center still live in the memories of many current players. Samuta Avea, a member of the 2017 Kahuku championship basketball team, remembers coming to games, being inspired by players and dreaming of doing the same.  
"Growing up and coming to the games, I remember always coming to watch Isaac Fotu play, Negus (Webster-Chan), Garrett Nevels, watching all those guys play. They had this place packed, and I'm trying to do that while I'm here," he said. "It's definitely inspired me to do some big things."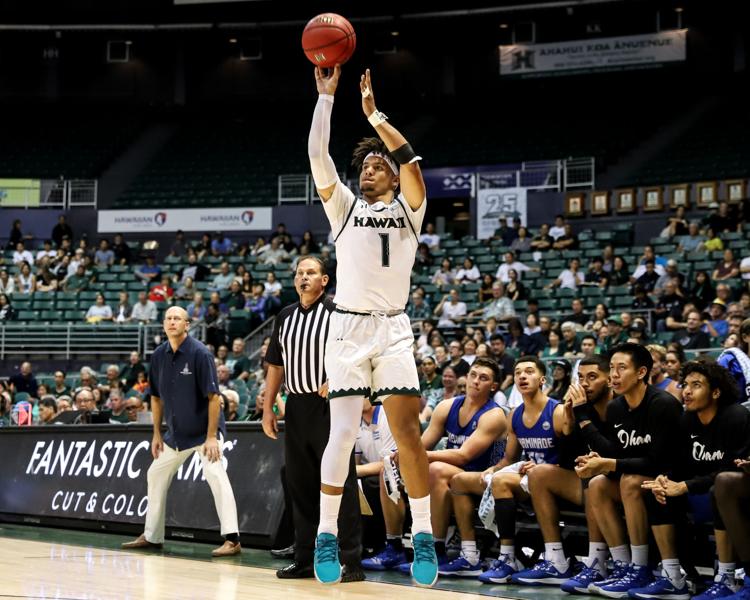 In Hawai'i, basketball is 'ohana
Hawai'i has a diverse basketball team, featuring players from the mainland, Hawai'i and overseas. The spirit of aloha is what attracted some players.
"We have great fans, just great people on this island. It's pretty special. I really like it here, the environment. Everybody is passionate about the University of Hawai'i. It's a great school," Drew Buggs, who is originally from Long Beach and was named Big West honorable mention his sophomore season, said. "It just makes you want to go out and play hard in front of these fans."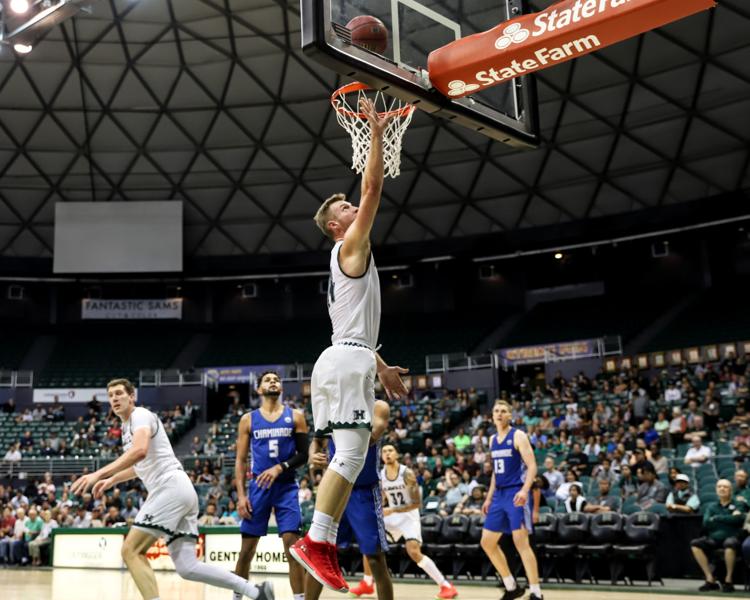 Zigmars Raimo, who hails from Latvia, has felt at home in Hawai'i. 
"Being so far away from home, one of the biggest things that's stuck with me is that I have the support and that family feeling," he said. "Coming out here to play in front of the fans is one of the most exciting things. I love playing for this program. Everyone comes here from around the island, it's just like a family environment."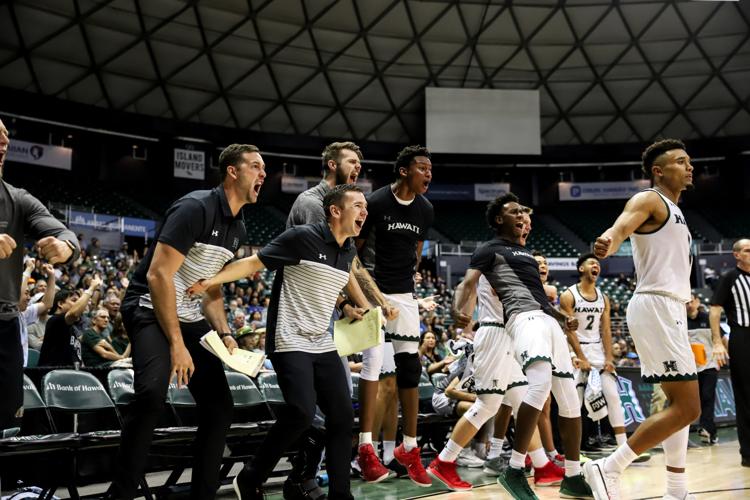 Tipping off the next 100 seasons
One of the biggest missions for the Rainbow Warriors going forward, is building a basketball culture here in Hawai'i that extends beyond the Stan Sheriff Center.
"The legacy for any group is to make things better than they found it," Ganot said. "Our job is to push it forward for the next group." 
This 100th edition Warriors team is set to boast the most players from Hawai'i since the 1992-93 season. The team will feature Samuta Avea (Kahuku HS), Zoar Nedd (Kapolei HS), Kameron Ng (St. Francis School) and Jessiya Villa (Kahuku HS).  
"We have a lot of talent and a lot of potential out here in Hawai'i," Villa, another member of the 2017 Kahuku championship basketball team, said. "A lot of people overlook that. Just continue to work hard, and don't worry about what people say: about Hawai'i, about size, about limits." 
Some of those limits for young basketball players in Hawai'i might include a lack of exposure, resources and about 2,500 miles of open ocean to the nearest AAU tournaments. But the Rainbow Warriors roster is proving that there is hope and that the culture is shifting. As Villa would say, "Just shoot through those limits and continue to work on your craft."