Senior Felix Albert managed to hold off UC Davis' David Goulak to help the University of Hawai'i Rainbow Warrior Men's Tennis team clinch a 4-3 victory over the Aggies on Senior Day.
"After I lost the first set I knew I still had a really good chance to comeback," Albert said. "I played the same opponent about two weeks ago and I won in two sets ... I knew how he played and knew how to handle it, change my game and in the end I knew how to handle it pretty well."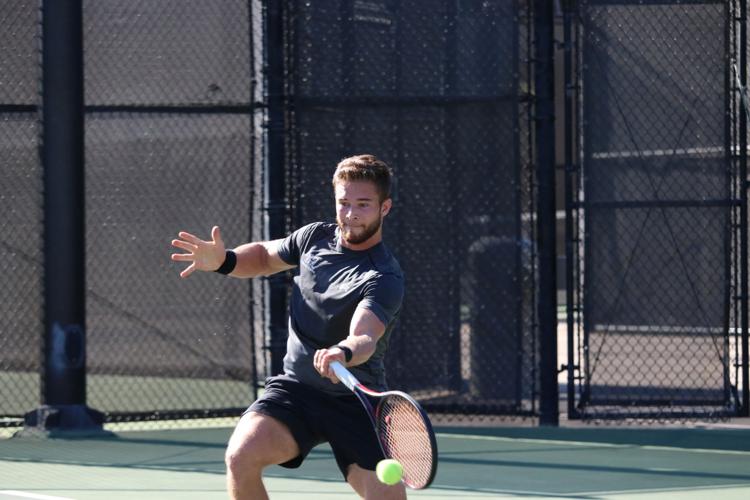 In doubles competition, the Warriors lost the first doubles match on Court 1. However, the senior duo of Fabian Whoerl and Albert defeated UCD's Goulak and Tommy Lam, 6-4. Lucas Labrunie and Chia-Hua Lu also achieved a 6-2 win against the Aggies.
In singles competition, Albert lost his first set 3-6, but made a comeback, winning the match 6-2, 6-3. Labrunie defeated UCD's Everett Maltby in two straight sets of 7-5, 6-3. Freshman Aleksa Laveric cruised through his match with a score of 6-2, 6-3.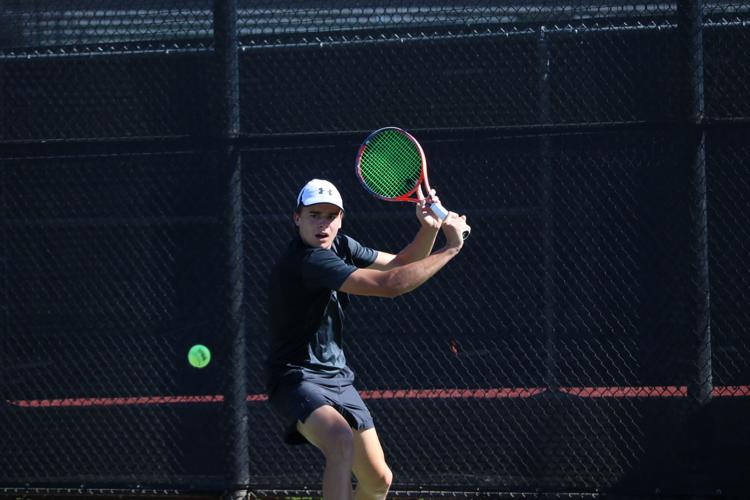 "It's conference time ... Everything up to this point has been learning, working on new things under pressure, trying them, and now it's like a new season. This is conference, now it counts," head tennis coach John Nelson said.
The Warriors are now 1-0 in conference play and 2-11 in their overall season. This win marks UH's first home conference win since the they defeated Cal Poly in 2014.
The 'Bows are set to go on the road for the rest of their conference matches. They will face UC Santa Barbara next Friday, April 6.