The University of Hawai'i Rainbow Warrior basketball team wrapped up its final exhibition game of its 2018 Australian tour with a loss against the NBL's Sydney Kings, 82-65 Friday at Abbotsleigh college.
Played a very talented Sydney Kings squad in our final exhibition and hung tough for much of the game. It's been a great experience going against some top-notch competition Down Under! #HawaiiMBB #GoBows #WarriorsDownUnder 🌈🏀🇦🇺https://t.co/swJVZv9nri pic.twitter.com/VZSCBYchzI

— HAWAII BASKETBALL (@HawaiiMBB) August 17, 2018
UH trailed by three points with eight minutes left, but the Kings managed to pull away with a 12-0 run. UH finished its Australian tour with a 1-3 overall record. 'Bows head coach Eran Ganot said that it was good to experience different types of playing styles from the different schools UH played against.
"We've played some experienced front-court players today that could both shoot at least in their starting group," Ganot said. "They went from shooting bigs, who could pose to slashing, driving, rebounding and shot-blocking bigs.
Besides the Sydney Kings, UH versed the Brisbane Bullets, Melbourne Tigers and Centre of Excellence. UH's only win from the tour was during the game versus Centre of Excellence on Aug. 15.
Despite dropping its final exhibition game, Ganot was pleased with the tour and being able to play against a mix of professional, semi-pro and amateur basketball teams. He emphasized that even though the front court is young, the team has potential.
"Like I said from day one, just how much goes into it, the amount of sacrifices and investment people make to allow us to do this is really special," Ganot said. "Really appreciative by myself, our staff, our whole program. It created some lasting memories for these guys."
UH will return to Honolulu this weekend in preparation for fall camp in late September. The regular season opens on Nov. 9 versus Portland at Stan Sheriff Center.
HC @EranGanot and former King and #HawaiiMBB GA Garrett Jackson catch up with @SydneyKings coach and 🇦🇺🏀 great @AndrewGaze10 prior to today's exhibition. #WarriorsDownUnder pic.twitter.com/5498GKx5a3

— HAWAII BASKETBALL (@HawaiiMBB) August 17, 2018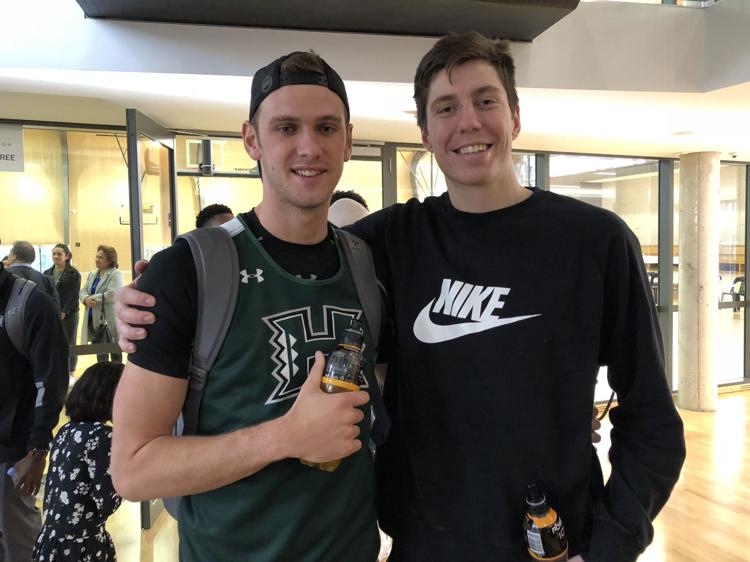 Quotes courtesy of UH Athletics