Hawai'i blew out Maine by an overwhelming 40 points to cap off its non-conference schedule, 91-51 on Sunday night at the Stan Sheriff Center.
The 40 point victory over the Black Bears is tied for seventh all-time in UH history. The last time UH won by 40 points was with a 95-58 rout of Tennessee Tech on Dec. 9, 1988.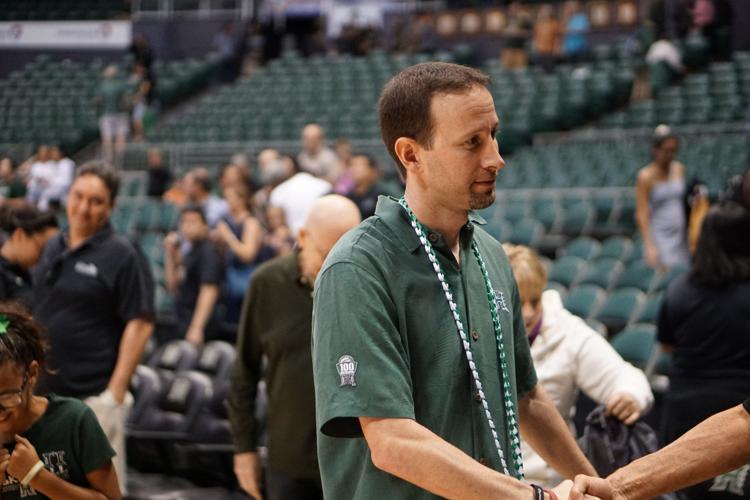 Tonight also marked 'Bows head coach Eran Ganot's return after he took a medical leave that started before the season. Acting head coach Chris Gerlufsen resumes his duties as an assistant coach. 
Senior guard Eddie Stansberry led all 'Bows with 21 points on 7-for-12 shooting. Junior forward Samuta Avea made a career-high 17 points on 7-for-9 shooting and freshman Bernardo da Silva added 11 points with six rebounds in his first start of the season.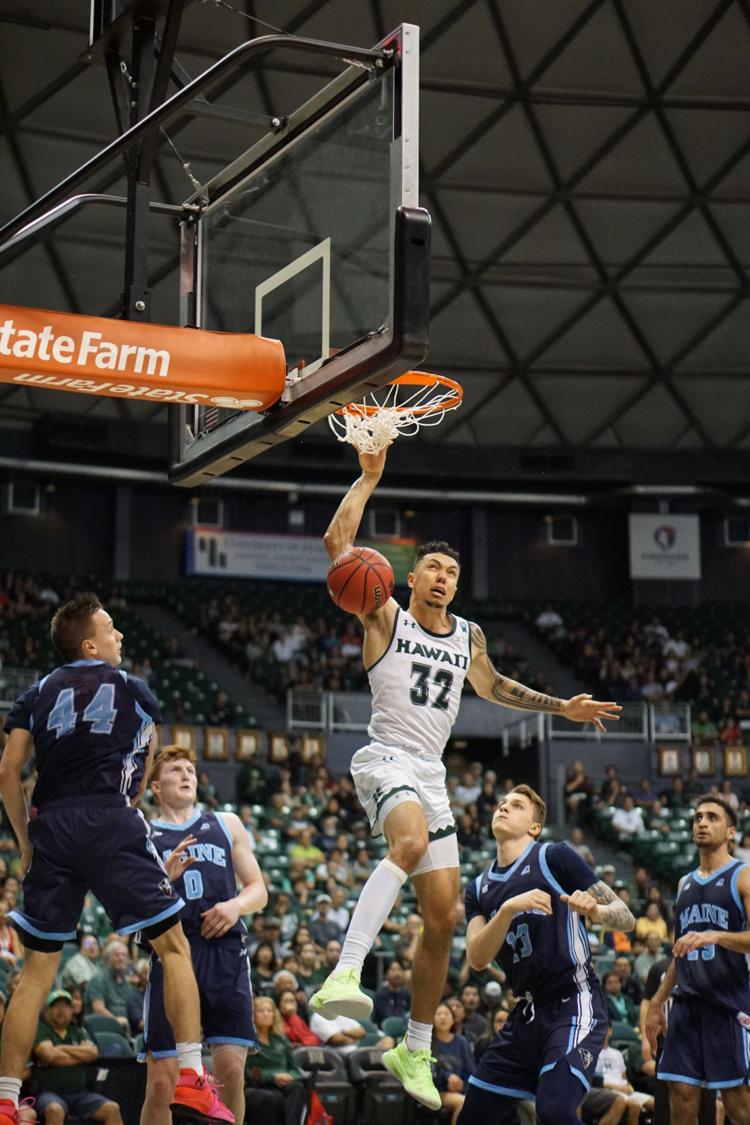 Maine (3-10) struggled as the Black Bears shot 36% for field goals in comparison to the 'Bows' 58% shooting.
UH got off to a hot start as Stansberry hit back-to-back 3-pointers to jump out to a 6-0 lead. Avea added to the lead with two free throws and a jumper to make it 10-0 'Bows at 17:13.
The 'Bows continued to lead 18-7 after Stansberry hit another 3-point jumper at 13:59. At the half, UH maintained a dominant 44-27 lead.
In the second half, Da Silva scored six points in the first three minutes as the 'Bows built their lead to 48-27.
Sophomore guard Justin Hemsley made a dunk with nine minutes left in the game to push the 'Bows lead by 38 points.
All 11 players on the 'Bows bench saw action tonight as well, highlighted by local standouts Kameron Ng and Zoar Nedd.
UH will now open Big West Conference play at Cal State Fullerton on Jan. 9. Tip-off is slated for 5 p.m. HST.