The University of Hawaii beat the Nevada Wolfpack 24-21 in a thrilling matchup Saturday night. After the team almost came back in a loss to the Boise State Broncos a week before, the Rainbow Warriors proved their second-half performance was not a fluke.
"Very pleased with the overall team and how we played tonight," Todd Graham said. "I thought we took a giant step forwards, I'm really proud of our guys."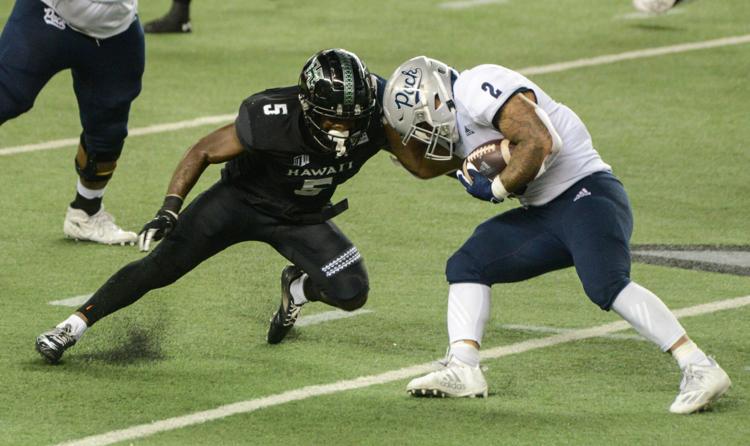 The Hawaii offense led by Chevan Cordeiro put on a show Saturday night, with Hawaii converting 9-14 on third down, and Cordeiro finishing the night 26/32 with 256 yards and a passing touchdown. Cordeiro showed off the legs as well, with 62 rushing yards and another touchdown.
Much to the "chagrin" of the passionate quarterback, one guy took over the spotlight like he does every week: Calvin Turner.
Turner finished the night with 105 total yards and a touchdown, several first down catches to help clinch the game in the fourth quarter, and a 47-yard kickoff return.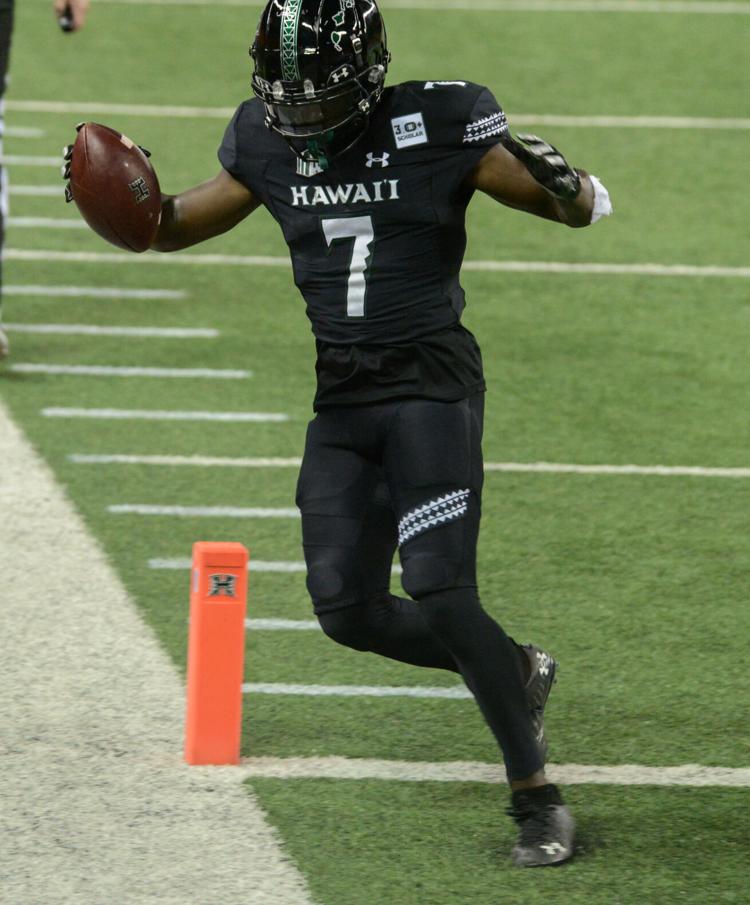 "For one, they've been giving me touchbacks all game. So I don't understand when they squib-ed it… I saw a hole, I hit it, and I ran," Turner said.
When asked about the team's fourth-down conversion at the end of the game, Turner said, "We were very confident in ourselves, and we just knew that they couldn't stop us with any play they were going to call."
Looking at the statistics of the game right away, seeing Nevada's 208 rushing yards would make one think the Wolfpack had the game in their hands. But in keeping the ball away from Nevada receiver Romeo Doubs, the Wolfpack had nowhere else to go. 
"We beat a very good football team tonight, guys executed an excellent gameplan… to take Dougs out of [the game]. We knew in doing that they were going to have some run yards. And every time they ran the ball, we knew it was a good thing." 
Romeo Dougs would finish the game with one catch from one target for ten yards.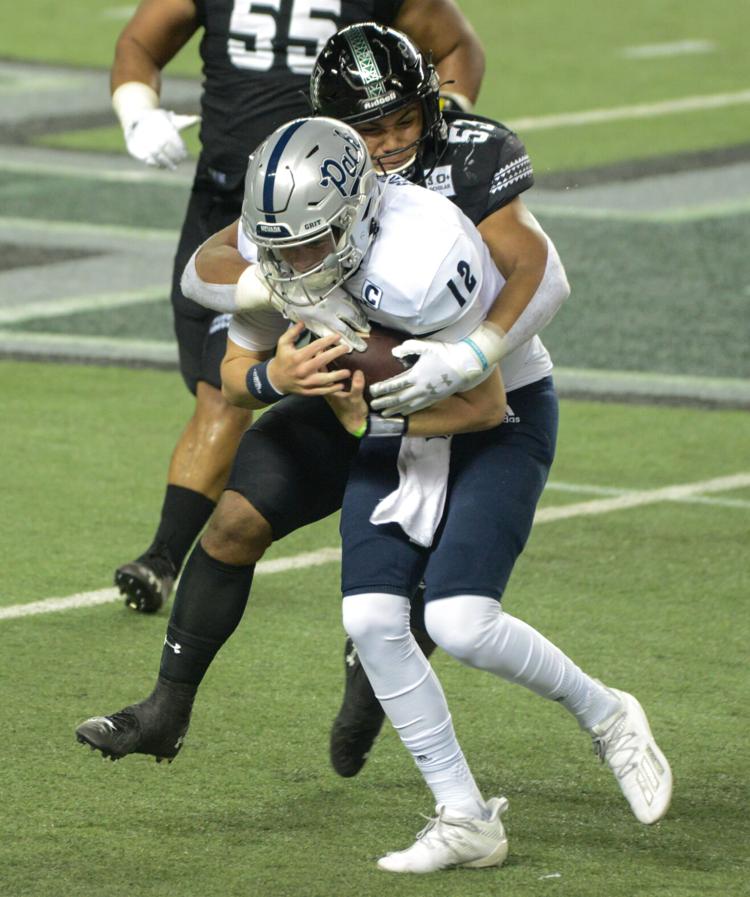 And to no one's surprise, Darius Muasau led the team in tackling Saturday night with 14 total tackles and a sack.
Next week, the Rainbow Warriors were scheduled to fly up to take on the undefeated San Jose State. However, due to California's recent ban on contact sports in California, the state of this game is in limbo as Hawaii awaits more information.