The Rainbow Warriors and Wahine will open the 2020-21 basketball season this weekend with both against the HPU Sharks.
The four teams will open the new SimpliFi Arena at the Stan Sheriff Center. The Rainbow Warriors will open the matchup on Friday at 7 p.m., and the Wahine will play on Sunday at 5 p.m.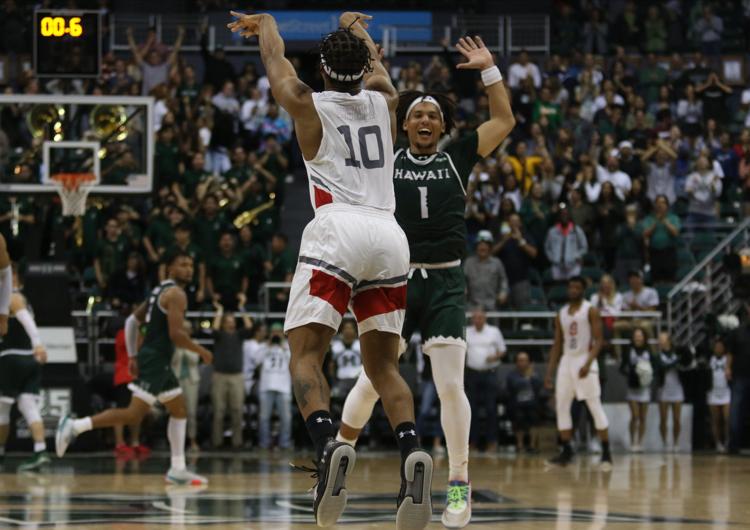 The men's basketball team is coming off a solid year going 17-13 and we're preparing for the Big West tournament when their season was cancelled in March. The Warriors lost major cornerstones from the 2019-20 team, with Forward Eddie Stansberry graduating, Giard Drew Buggs transferring time Missouri and Forward Samuta Avea opting out of the 2020-21 season. They will be facing off against an HPU Sharks team that went 10-18 and returning several starters.
The Rainbow Wahine are coming off a 16-14 season with their season ending exactly like the men's team in the Spring. The biggest hike to fill for the Wahine will be the one left by graduating star Julissa Tago. The All-Conference First Team-er led the team in scoring last season with 15 PPG. They will be going against an HPU squad that went 29-1, a school-record for the Sharks.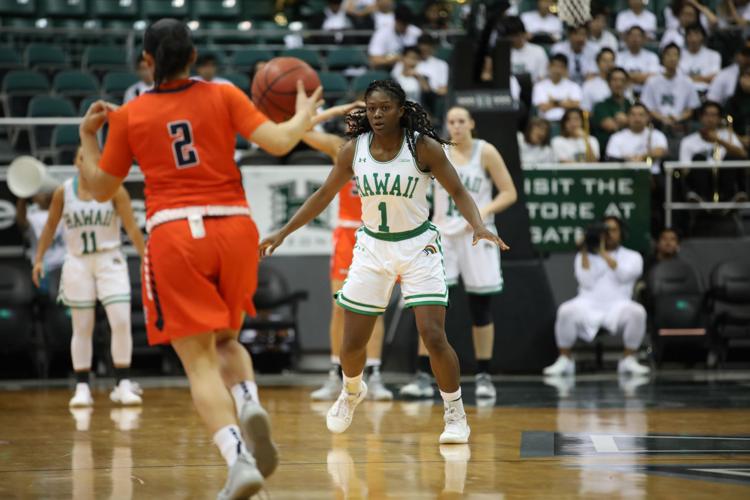 Both games will not be open to fans.
Each game, men's on Dec. 11 at 7 p.m. and women's on Dec. 13 at 5 p.m., will be aired on Spectrum and on radio on ESPN Honolulu.