Men's Basketball
The Rainbow Warriors fell short on the road after losing against UC Santa Barbara 82–84 on Feb. 1 and Cal Poly 64–78 on Feb. 3.
Senior forward Mike Thomas racked up another game-high of 27 points and 4 assists, shooting 8-for-13 from the field and 10-for-12 from the line against UC Santa Barbara. Junior guard Sheriff Drammeh dished out 17 points with 1 assist and 2 steals, shooting 6-for-13 from the field and 4-for-7 for 3-pointers against Cal Poly.
The 'Bows are looking to bust its three-game losing streak as they return home for matchups against UC Riverside on Feb. 7 at 7 p.m. and CSUN on Feb. 10 at 7 p.m.
---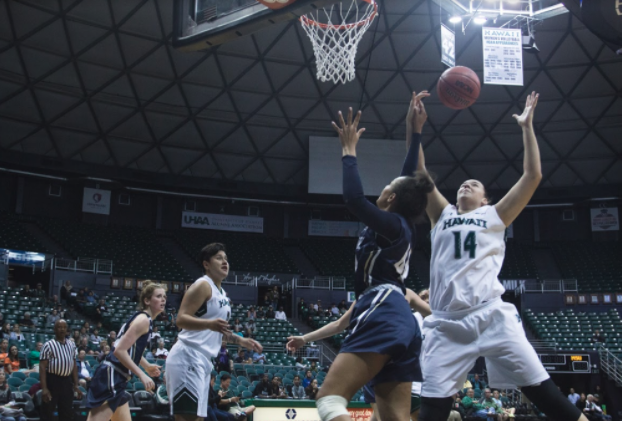 Women's Basketball
The Rainbow Wahine lost both of its road games against UCSB and Cal Poly as well. UH could not outlast the Mustangs 50–52, and also fell short to the Gauchos 61–71.
Senior guard Sarah Toeaina led the 'Bows in both games, making 25 points, shooting 9-for-13 from the field against UCSB and scoring 13 points, shooting 6-for-12 from the field against Cal Poly.
UH will play Cal State Fullerton for its Pink Out game on Feb. 8 at 7 p.m. in the Stan Sheriff Center.
---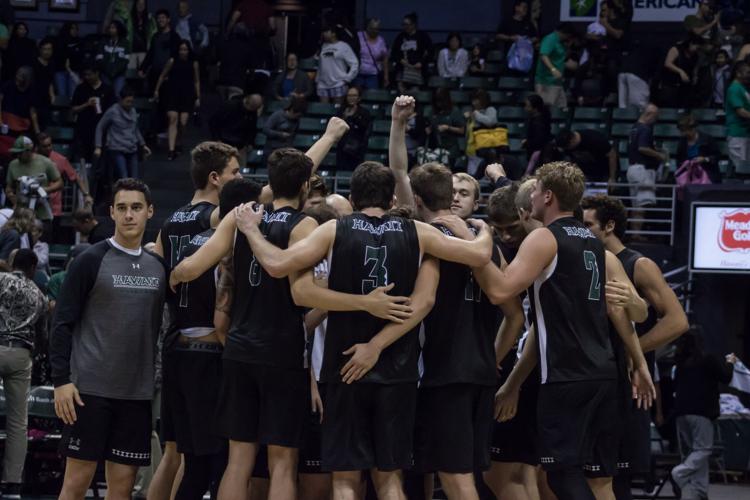 Men's Volleyball
The 'Bows captured the Waikiki Beachcomber Classic title after they beat Thompson Rivers 3–0 on Feb. 3. UH also swept Lees-McRae and Academy United in three sets on Feb. 1 and 2.
Junior outside hitter Stijn van Tilburg, junior middle blocker Dalton Solbrig and senior libero Larry Tuileta were named to the all-tournament team for UH. Junior setter Joe Worsley was named the tournament's Most Outstanding Player after making 27 assists and led the 'Bows to a team hitting percentage of .416. Worsley finished the weekend with 76 assists, 14 digs and 7 blocks.
UH will take a bye week off before hosting their alumni on Sunday, Feb. 18 at 5 p.m.
---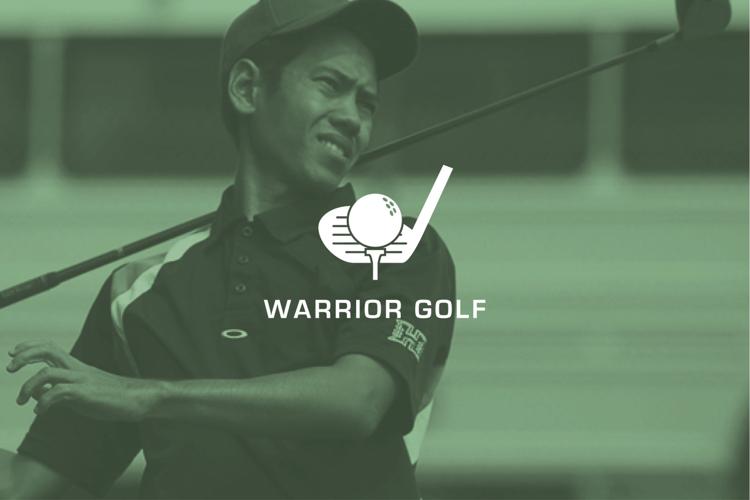 Men's Golf
The Rainbow Warriors concluded the Amer Ari Invitational as freshman Justin Arcano went 5-under over his last 6 holes to finish with a 5-under 67 on the final day of the 27th Amer Ari Invitational.
Junior Cameron Kaneko made a 4-over 76 and finished at 230 and 100th place. Sophomore Trevor Hirata made a 77 to tie for 101st place at 232. Sophomores Desmond Mello and Taiga Iwasa tied for 108th at 243.
UH will host the 42nd John A. Burns Intercollegiate from Feb. 15–17 at the Wailua Golf Course in Lihu'e, Kaua'i.
---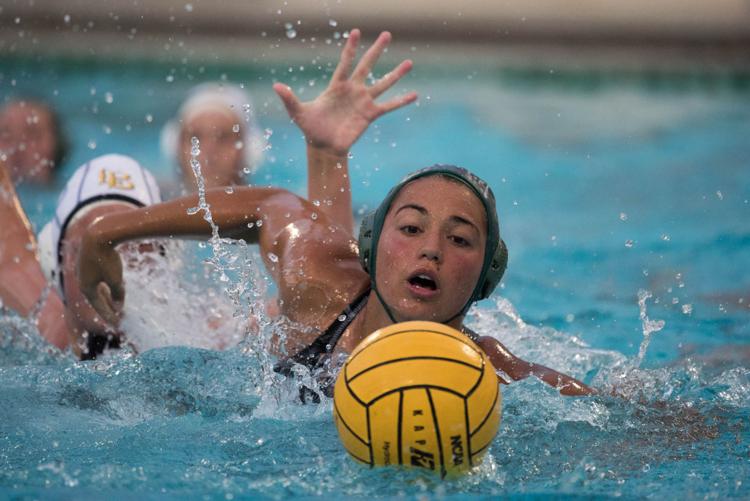 Women's Water Polo
UH finished the ASU Cross Conference Challenge with a 4–0 record, and extended its win streak to seven games. The Rainbow Wahine defeated No. 20 Princeton and No. 21 Loyola Marymount on Sunday morning.
The 'Bows will head to Cal Baptist on Feb. 21 for UC Irvine's Barbara Kalbus Invitational from Feb. 23–25.