Kaka'ako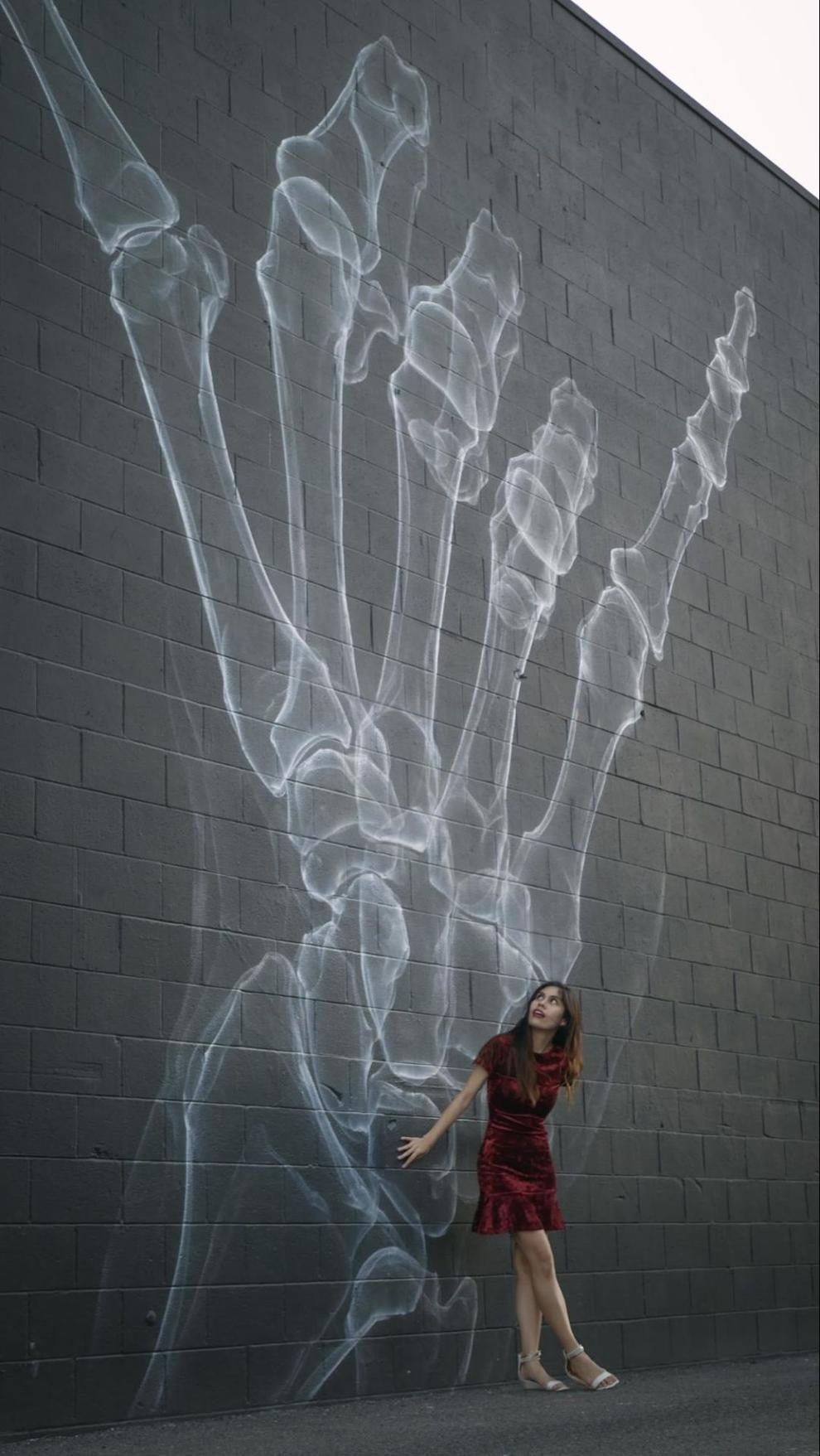 Kaka'ako is one giant photo opportunity with the modern, industrial display of its buildings.
From street to street, walkers can find themselves taking pictures with apartments, the park or the SALT At Our Kaka'ako center. But a favorite feature of the district is not the buildings, but rather what is painted on them.
Dressing many of the buildings in the heart of Kaka'ako are popular murals, painted by dozens of artists from POW! WOW! Worldwide, a global art movement that occurs annually in Kaka'ako.
The week-long mural festival started eight years ago by founder Jasper Wong and fellow artists, after convincing wary business owners to let them paint the buildings with various concepts of art. The event has since then gone worldwide, luring in both locals and visitors, boosting local businesses in town.
This year's event gathered 60 artists to create 50 new murals, sprucing up buildings with cartoon art, concept pieces and portraits.
---
Secret Island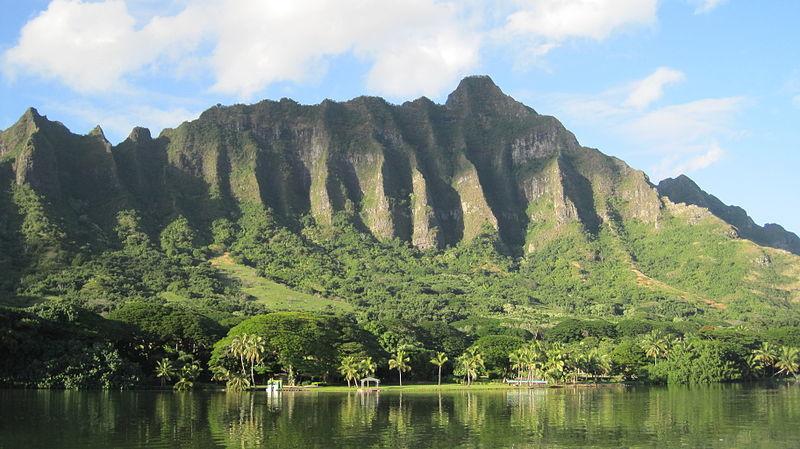 While this place may not be a secret, taking pictures on the dock sure make it feel like one. This unique haven is located in Kāneʻohe Bay at its only secluded beach. The wooden boat dock is located on Moli'i Pond, which looks out on the Ko'olau Range. The dock is managed by Kualoa Ranch, which is a 4,000-acre private nature reserve. Kualoa Ranch offers a boat trip across the pond for a fee. However, the trip is still manageable with some walking.
Legal parking for the walk to Secret Island can be found on Kualoa Point at Kualoa B Regional Park. Though it requires some time, the trek provides more photo opportunities on the beach or of Chinaman's Hat.
With the proper reservations, the location's amenities can include "canoeing, kayaking, snorkeling, table tennis, beach volleyball, dining tents and more," according to its website.
Parking is located at 49-479 Kamehameha Hwy.
---
Makai Research Pier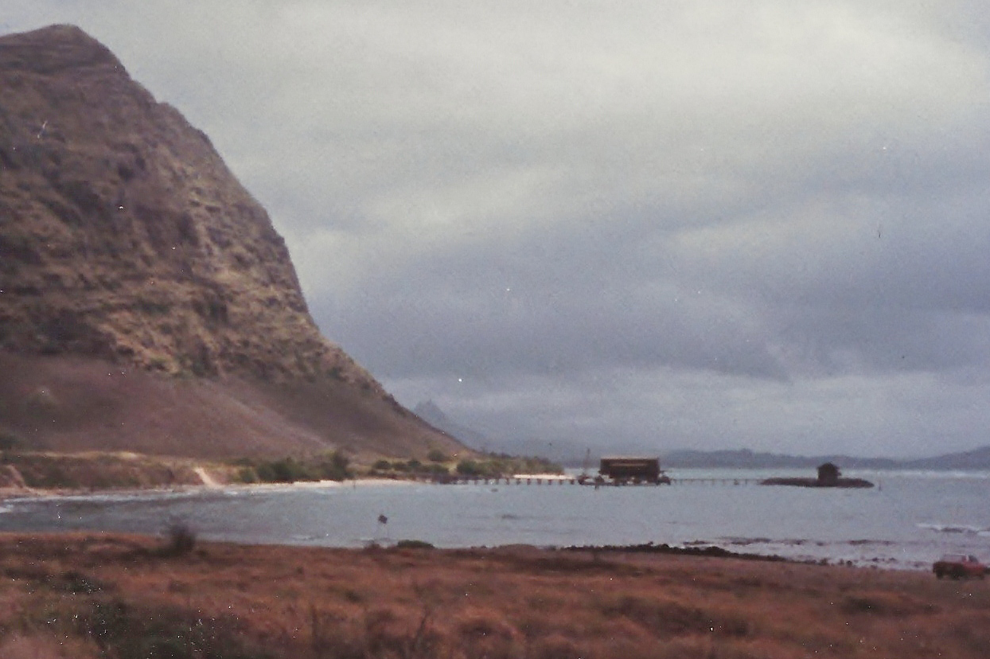 Atop the pier is the Makai Research Pier Facility, which is located in Waimanalo on the southeast corner of O'ahu. Just a 40-minute drive from the University of Hawai'i at Mānoa, the facility is used as a test location for various underwater equipment and experiments.
It is not the facility on the pier that provides a unique photo opportunity, but rather what is underneath.
The old wooden pillars beneath the facility provide a setting similar to beneath California's Santa Monica Pier. The beach surrounding the pier is flat, sandy and lacks crowds of people. This hidden gem is an ideal location if you find yourself a bit embarrassed at the possibility of stares during your makeshift photoshoot.
Parking can be found at the entrance, but space is limited.
The pier is located at 41-305 Kalanianaole Hwy.
---
China Walls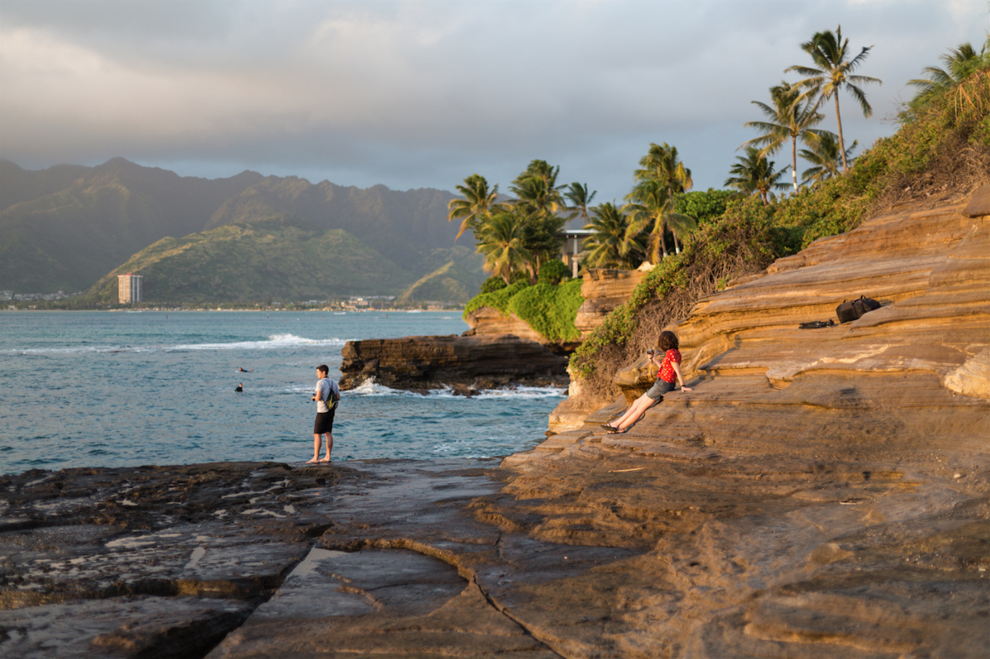 Located at the eastern tip of O'ahu in Hawai'i Kai, China Walls attracts experienced surfers and jumpers to its lava rock ledges and cliffs that loom over the ocean.
Photo opportunities include relaxed shots against the pāhoehoe lava flows and scenic sunsets. For action shots or a basic GoPro selfie, China Walls also serves as a place to catch waves and capture that cliff dive that you have been hyping yourself up to finally do.
Be wary of the slippery algae and be sure to climb the walls quickly after a jump so you do not find yourself getting hauled back into the ocean by the waves.
Parking can be found in the nearby neighborhood.
China Walls is located at Hanapepe Place.
---
Waimanalo Country Farms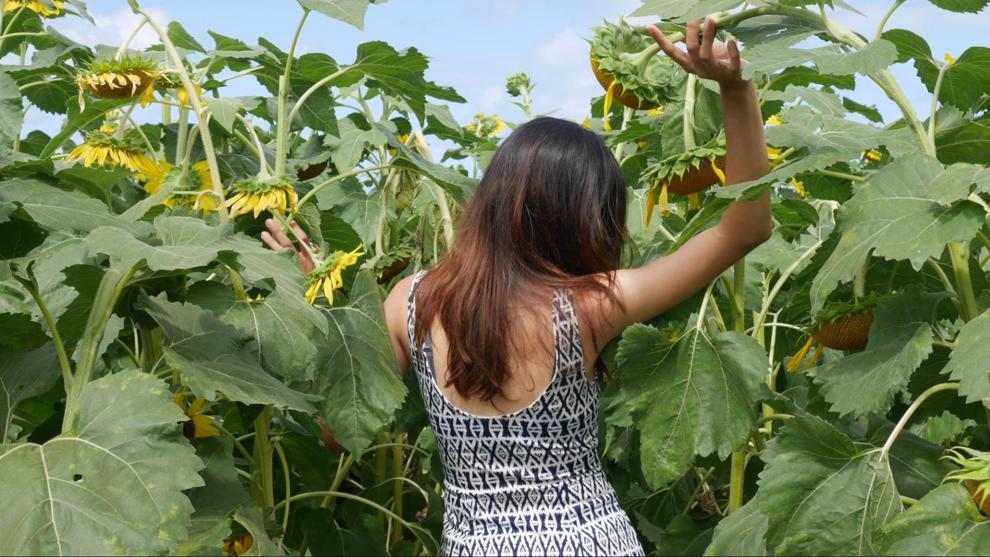 Locals, tourists, photographers and videographers alike flock to the farms each year to get a shot of the flowers that are reminiscent of midwestern America.
The Waimanalo Country Farms' hours of operation vary by season.
During open hours, visitors must pay a $2 entrance fee and will be able to hop on a trailer to the sunflower fields. A light blue Volkswagen van is parked at the entrance of the sunflower fields, providing a range of photo opportunities.
The trip is not complete, however, without a mason jar full of thirst-quenching 'Nalo Made Lemonade with flavors such as li hing mui, pineapple, mango and more.
According to their website, the sunflower patch will open sometime in April.
The farms' pumpkin patch, according to their website, is open from September 30 to October 31, Monday to Friday for schools and educational groups. Weekend hours are from 9 a.m. to 5 p.m.
The farm is located in Waimanalo at 41-225 Lupe St.