Nico's Pier 38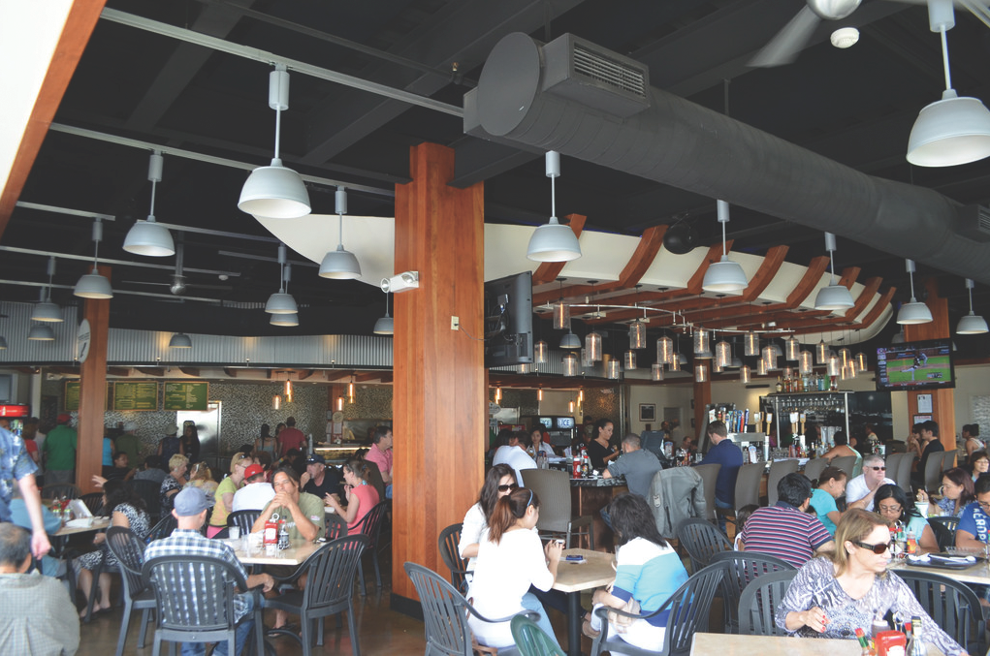 Located off of Nimitz Highway and overlooking the ocean, Nico's launched in 2004 to showcase the state's fishing industry. The restaurant was started by two local fishermen and Nico Chaize, a French national and the restaurant's owner and chef. The restaurant has grown to four times its original size and features fish that are "fresh fish line-caught by Hawaii's local fleet, hand-picked daily by Nico" and its "expert fish buyers," according to its website. 
The restaurant's service is quick and welcoming and its interior is light, casual and comfortable, especially with its lounge-like dining chairs that allow customers to relax and listen to the mellow live entertainment while devouring a hot meal. Upcoming live entertainment and previous performances can be found scheduled on its website. The restaurant also overlooks the marina and the ocean, which becomes an ideal sight around sunset. 
The food offered and its prices vary between breakfast, lunch and dinner. The restaurant is notable for its fresh selections and poke.
Nico's is open Monday through Saturday from 6:30 a.m. to 9 p.m. and on Sunday from 10 a.m. to 9 p.m.
---
The Pig & The Lady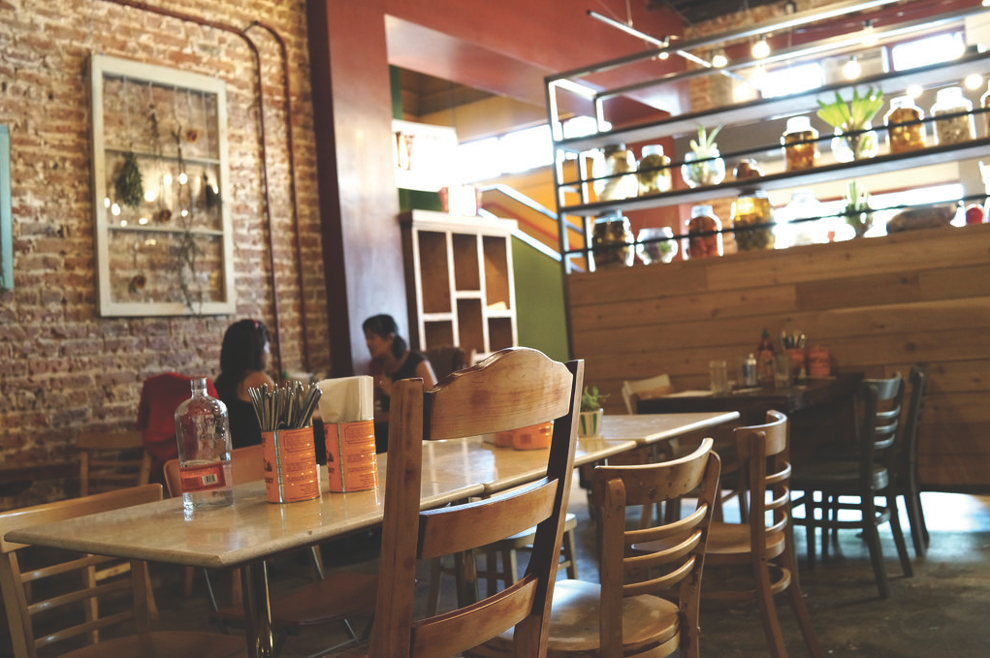 Google Maps labels The Pig & The Lady as a "hip spot for Vietnamese eats," with their Southeast Asian-inspired fare. Located in Chinatown, this restaurant was initially launched as a pop-up and farmers market stand by chef Andrew Le and his mother.
The restaurant received Honolulu Magazine's 2015 Hale 'Aina Award in Gold for Best New Restaurant.
The hip-rustic setting of the restaurant is active, buzzing with its many customers. Expect to wait for a table, unless you manage to nab a seat at the bar or make a reservation. 
As for the food, plates are served family style with a fresh, carefully plated modern take on presentation. This Vietnamese-Asian fusion restaurant has taken traditional dishes and added more colors, textures and new flavors, leaving customers wanting an encore experience. 
Popular orders are the pho, French dip and Laotian fried chicken. 
Lunch prices range from $4 to $18.50 and from $3 to $41 for dinner.
The Pig & The Lady is open for lunch Monday through Friday from 10:30 a.m. to 2 p.m. and Saturday from 10:30 a.m. to 3 p.m., and dinner Tuesday through Saturday from 5:30 to 10 p.m. It is closed on Sundays.
---
Shokudo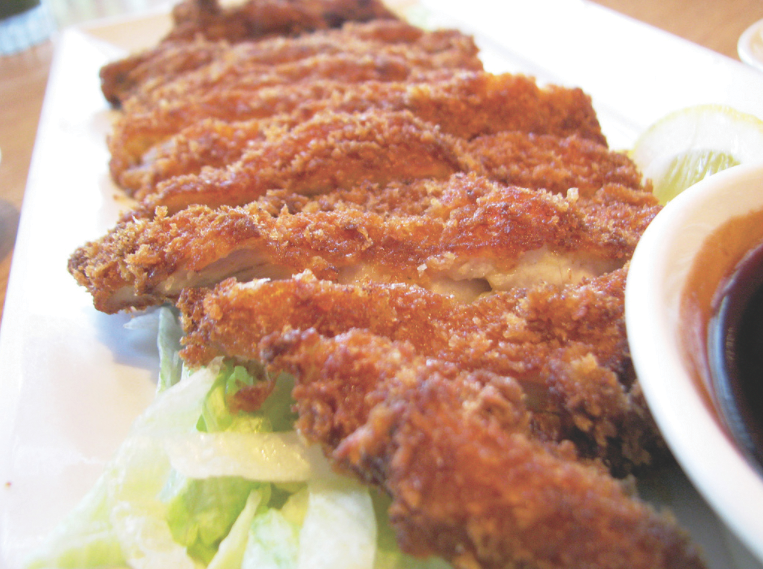 If you find yourself wanting to splurge, this upscale Japanese fusion restaurant is known for its sushi, and, more famously, its honey toast: thick slices of stacked bread hollowed out into cubes and topped with honey and ice cream. 
This modern family-style restaurant is located in the Ala Moana area. Its menu includes 60 dishes and has a fully stocked bar. The ambiance screams fancy, yet the contemporary setting is casual and comfortable for an evening out. Several dishes may surprise customers, such as the quesadillas, which are topped with a drizzle of teriyaki sauce – a pricier and tastier step up from Taco Bell. 
The service warrants no complaints, and the clean and swanky bathrooms are equal in appeal to the dining area.
Shokudo is open Sunday through Thursday from 11:30 a.m. to 1 a.m. and Friday through Saturday from 11:30 a.m. to 2 a.m. The restaurant also offers happy hour prices daily from 4 to 6 p.m. and 10 p.m. to 1 a.m. Sunday through Thursday.
---
Sweet Home Cafe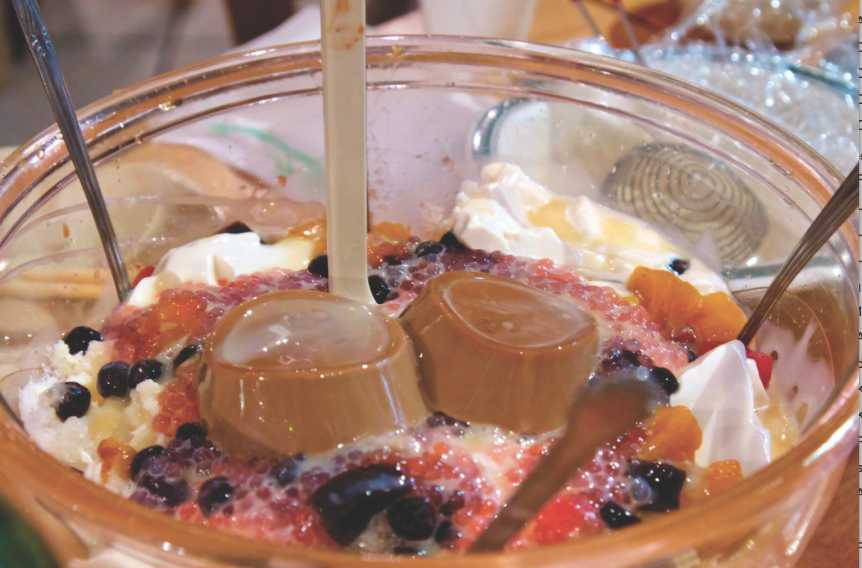 There is something warming and communal about gathering around a pot of bubbling broth at Sweet Home Cafe – and it is not the hot pot itself. This Taiwanese hot pot shop has 14 types of broth to choose from and over 100 dunkable items (7 meats, 10 seafoods, 8 mushrooms, 24 different types of vegetables, 5 noodles, 40 varieties of dumplings and 15 other dishes) that you can grab from their supermarket-style fridges that house the plated items. Customers can choose from their 15 house-made sauces to spice up, sweeten or thicken the stew. 
Their popular shave ice dessert, which consists of boba, strawberry, lychee mochi, almond tofu and coffee jelly, comes complimentary at the end of the meal. 
Located in Mō'ili'ili, this hub's service remains quick, welcoming and attentive to customers. The café offers an all-you-can-eat happy hour special from 4 to 6 p.m. at $17.95 (excluding lobster, scallops and fresh abalone). Their regular business hours are 4 to 10 p.m., Monday through Sunday.
---
Gen Korean BBQ House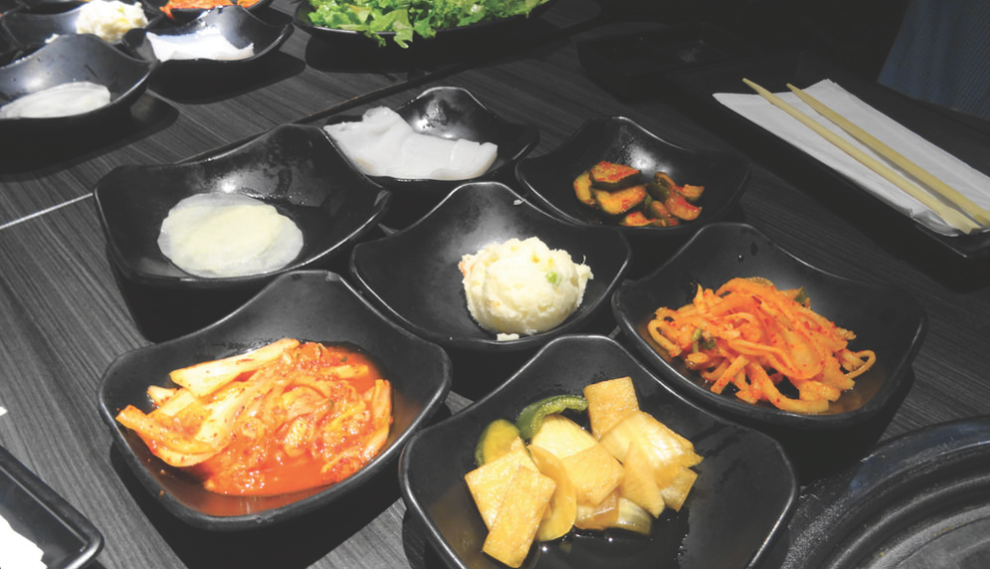 Gen is notable for its self-grilling feature. Despite its claim as an all-you-can-eat yakiniku barbecue joint, Gen caps the order amount at 24 plates before charging you for a second meal. The restaurant opted out from the self-serving concept of buffets and has their staff serve the dishes instead. The chain currently has one location on O'ahu at Ala Moana. The lunch special is priced at $16.99.
At the start of your meal, the table is set with various sides such as a variety of kimchi, potato salad and more, which can be refilled at the request of your server.
Throughout your meal, servers will periodically change your table's grill, but may not be as attentive due to the busyness of this restaurant. Customers have 90 minutes to dine, which is plenty of time to eat and enjoy the surroundings. The overall experience is well worth the happy hour price and you will leave the restaurant smelling like Korean BBQ.
Gen is open Monday through Thursday and Sunday from 10 a.m. to 11 p.m. and Friday and Saturday from 10 to 12 a.m.