Liliha Bakery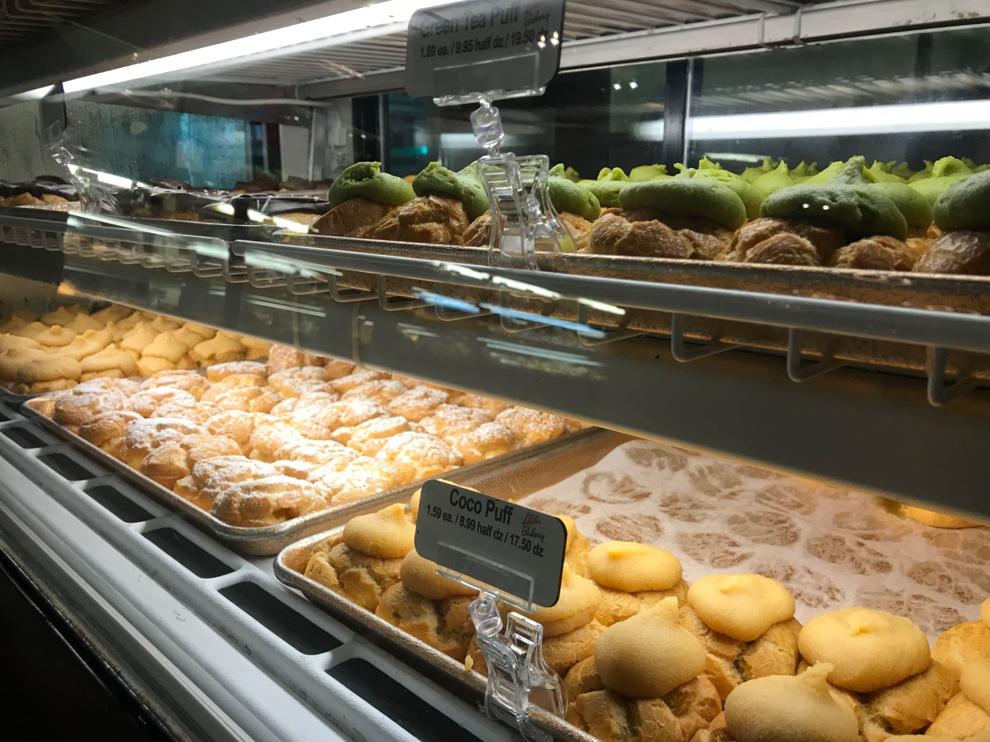 Liliha Bakery opened its doors in 1950 and has been serving locals and visitors ever since. It is known for its breakfast, comfort food and assortment of pastries. The oven fires up at 2 a.m. and does not stop delivering pastries until 10 p.m. Liliha Bakery's most popular dessert is The Magic Puff, a chocolate pudding-filled pastry also known as a Coco Puff – between 4,800 and 7,200 are sold every day. In 2014, they opened their second location on Nimitz Highway, which seats 135 guests and includes an open view of the kitchen.
---
Pipeline Bakeshop & Creamery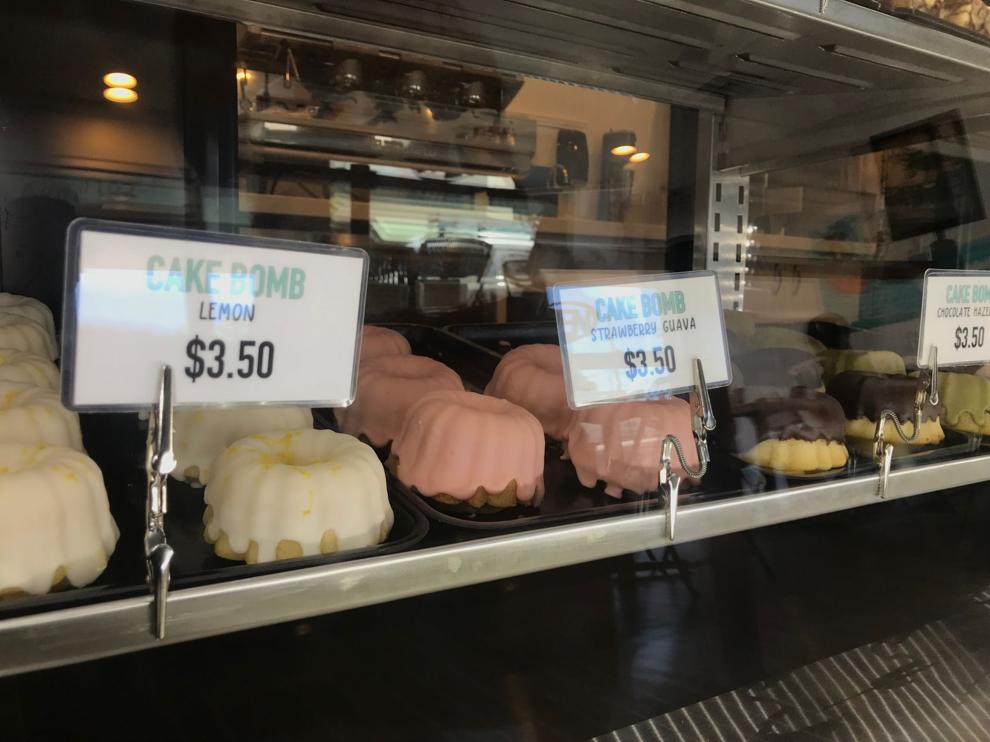 In the heart of Kaimuki, Pipeline specializes in homemade ice cream and malasadas. Their malasadas can be coated in cocoa sugar, coffee sugar or li hing mui sugar for a flavor kick. If you have trouble deciding between ice cream and malasadas, get the best of both worlds with their "malamode": a malasada wrapped in any flavor of ice cream. One pastry that stands out is the Cake Bomb, which is a mini bundt cake that comes in multiple flavors.
---
Nanding's Bakery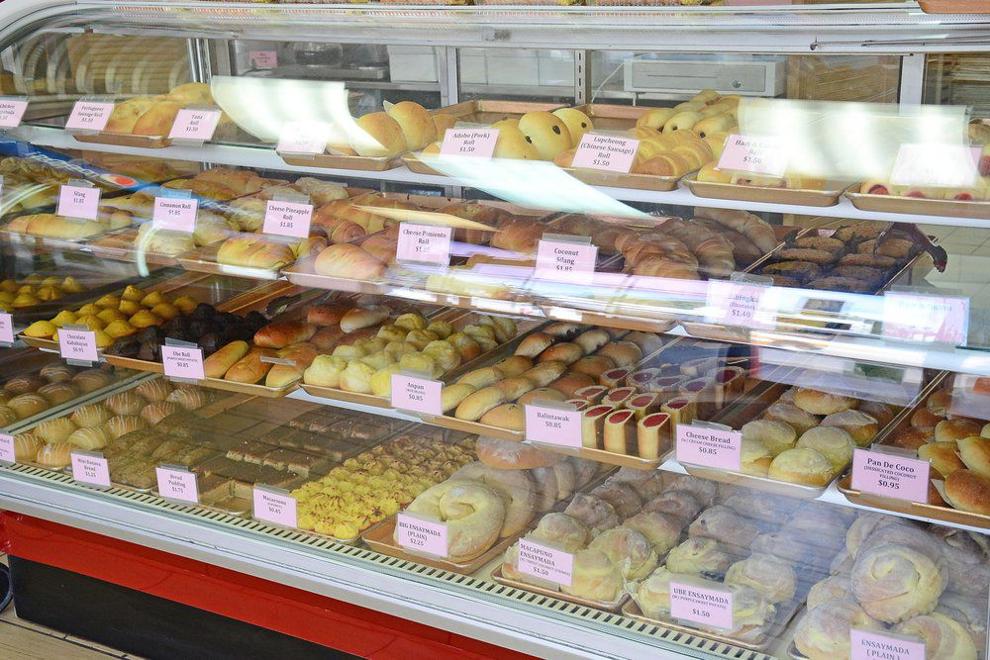 Nanding's Bakery is an outlet of Filipino baked goods. A cult favorite is its spanish rolls, made up of soft, buttery bread and priced at three pieces for a dollar. They offer other baked items such as ube ensaymada and pork adobo rolls. There is something for everyone with their variety of sweet and savory pastries. Nanding's Bakery has multiple locations and can be found in Kaimuki, Kalihi and Waipahu.  
---
Donut King Hawaii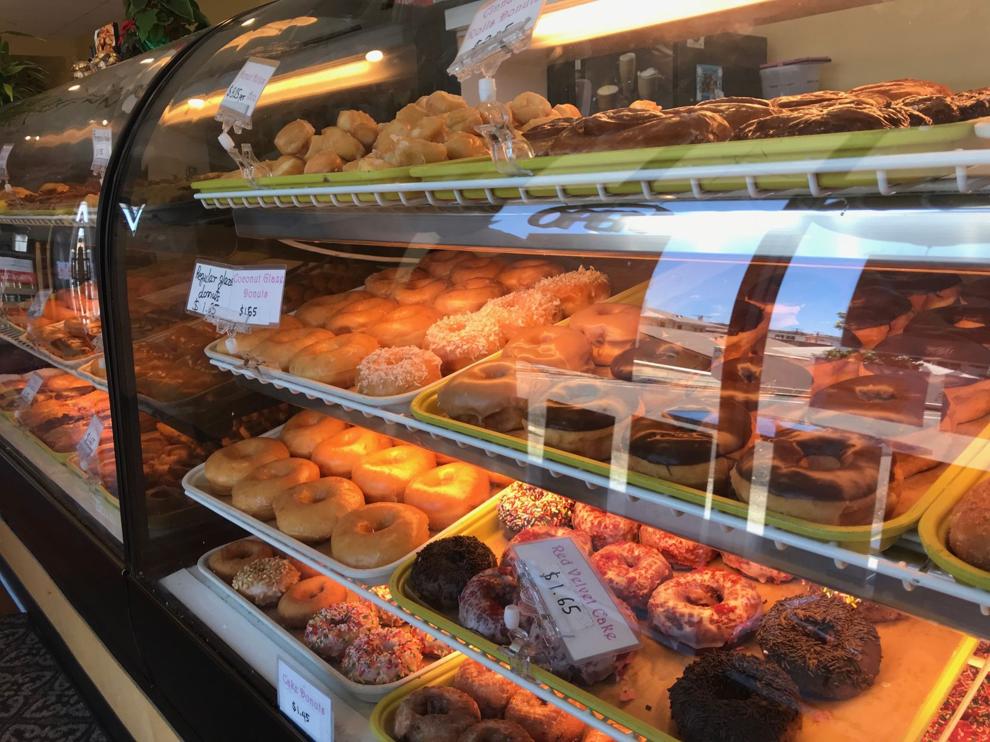 Originally from California, the family-owned bakery has made its way to O'ahu and situated itself within the Market City Shopping Center. The family has been hand-making donuts from more than 14 years. Donuts are prepared, cut and created with a local twist on their ingredients. The yeast donuts are light and fluffy and the cake donuts exemplify the taste of old-school donuts. They also offer other treats, such as cinnamon rolls and guava strudels.
---
Fendu Boulangerie
Fendu Boulangerie is a European-style bakery located in Mānoa Marketplace. A crowd favorite to grab on the go is the chocolate croissant. For its lunch menu items, there is an arrangement of pizza and sandwiches. They also carry a wide assortment of baked breads along with their daily specials. The ingredients they use are all natural with no added chemicals or hydrogenated oils, which makes for less guilt when grabbing another pastry or two.