Zippy's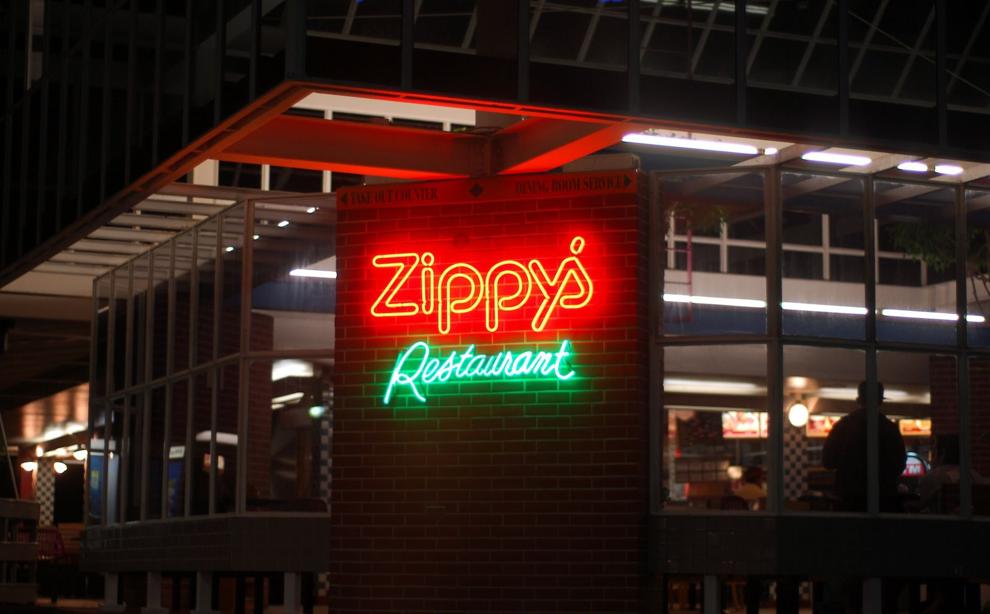 Zippy's is Hawai'i's quintessential late-night diner. With 22 locations on O'ahu, most open 24 hours a day, the chain has been a part of the local landscape since 1966. Brothers Francis and Charles Higa created Zippy's to be a reliable landing station for those late nights on the town when everyone is hungry but no one wants to cook.
Its classic interior evokes memories of getting a grilled cheese sandwich or Napoleon's Bakery doughnuts with grandparents while fighting off a tequila headache. For those new to the island, Zippy's food offers a snapshot of the state's melting pot culture. Kalua pig cabbage, prime cheeseburgers and saimin with kamaboko are just some of the menu options that reflect Hawai'i's influences of Asian, American and Hawaiian cuisine. Beyond the eats, CEO Jason T. Higa noted the values of "integrity, honor and respect [as] essential in Hawai'i's community" in his "Legacy of Values" address that celebrated Zippy's 50th anniversary in 2016. He also praised employees of the past and present and thanked the generations of returning customers for the company's success.
Zippy's has won the Honolulu Star-Advertiser's "Best Late Night Eatery" title for the past six years. Plans are now in motion to open a Zippy's in Las Vegas in 2019. This will be the chain's first location outside of Hawai'i. Locations near the University of Hawai'i at Mānoa include Kaimuki, McCully and Kapahulu.
---
Tsukuneya Robata Grill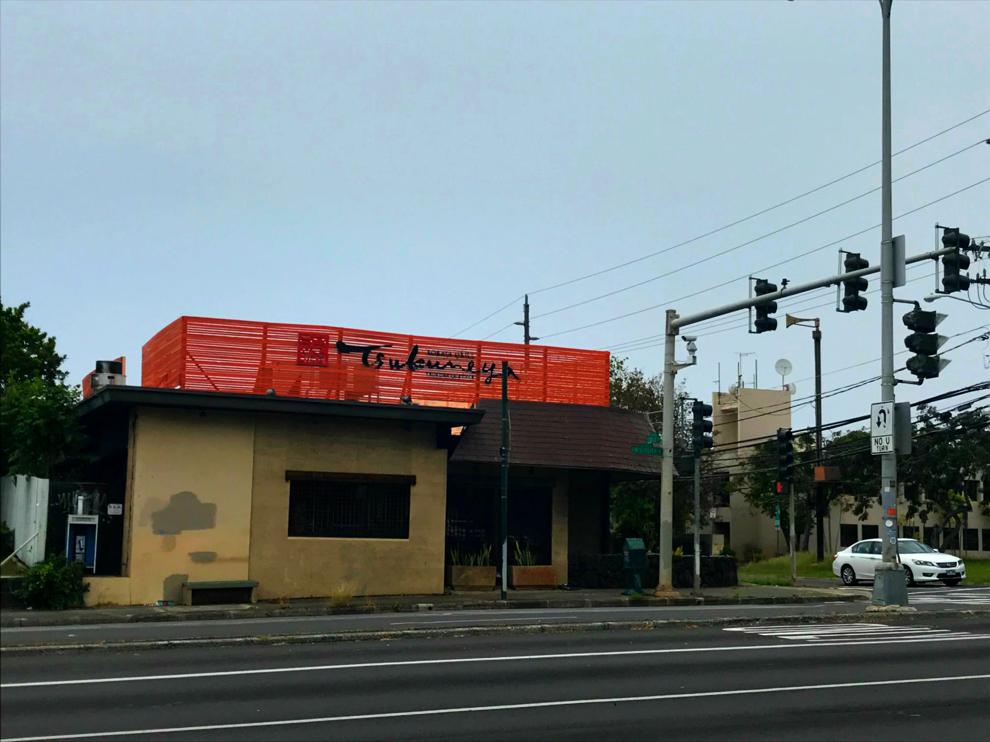 Tsukuneya is the best late night venue steps from some of UH Mānoa's dorms. Open until 12 a.m. on Fridays and Saturdays (11 p.m. on other days), the Japanese-style restaurant offers a hardy and inexpensive happy hour.
Sit at a table or on traditional tatami mats. Tsukuneya offers an experience similar to an eatery buried within Tokyo's side streets without having to leave the Mānoa suburbs. Tsukuneya's flavor options include kori kori, peppercorn and teriyaki, along with other menu items such as sashimi, fried chicken skin with ponzu or a sweet azuki bean parfait. A benefit to Tsukuneya is its small size. Becoming a regular can offer a comfortable camaraderie with the staff.
Tsukuneya is located at the corner of Dole Street and University Avenue, across from the UH Laboratory School. Free parking is available on site and in the nearby neighborhood.
---
Doraku Sushi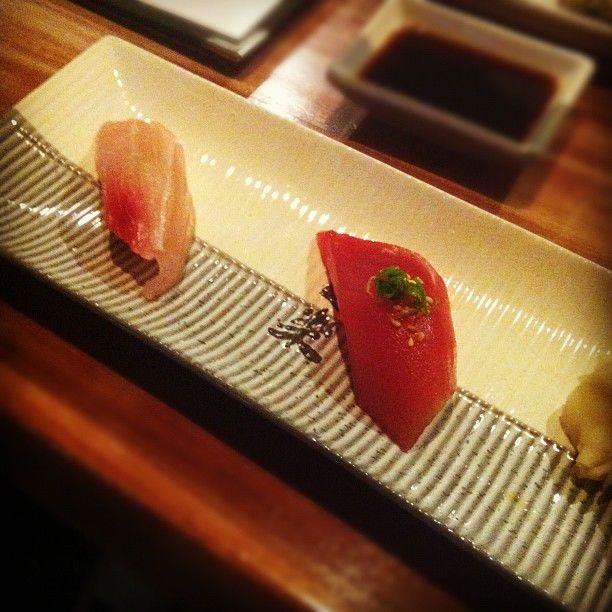 Doraku is a casual sushi bar with locations in the late-night epicenters of Kaka'ako and Waikīkī. Unlike Tsukuneya, you are more likely to run into tourists at Doraku. However, that does not take away from the blended atmosphere with a traditional wood-slabbed sushi bar in a modern restaurant.
With three other locations around the United States, co-founder of Doraku Sushi Kevin Aoki comes from a family of Japanese-American food traditions. His father, Rocky Aoki, was the founder of Benihana, the Japanese restaurant with "77 [locations] in the United States, Caribbean, and Central and South America," according to their website. Doraku keeps the tradition of offering traditional Japanese cuisine to diverse audiences with dishes such as negitoro don and brownie tempura. Hawai'i's menu also boasts Hawaiian-grown and vegetarian options.
The Kaka'ako location is open until 1 a.m. on Fridays and Saturdays (11 p.m. regularly). The Waikīkī location normally closes at 10 p.m., except for on Friday nights when hours extend to 11 p.m.
---
Downbeat Diner and Lounge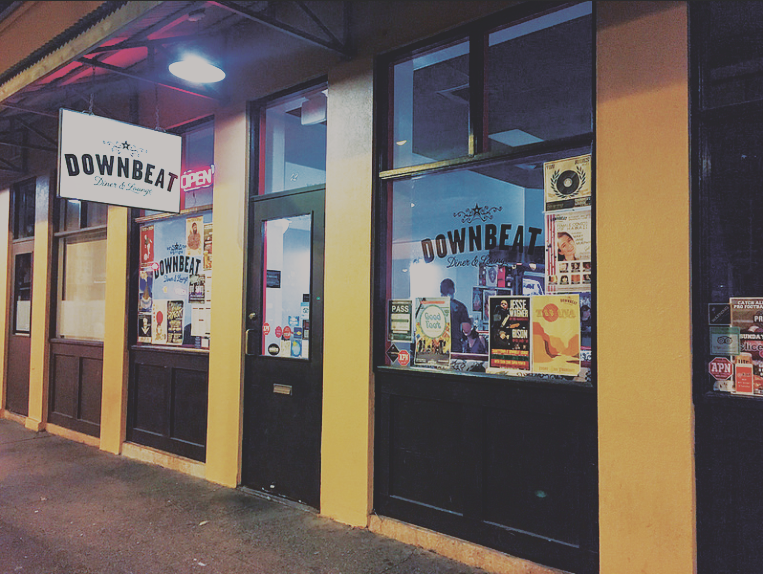 Downbeat Diner and Lounge is the late-night venue to check out when in the downtown area. Downbeat is a place to see live local bands, have an egg breakfast at 2 a.m. or meet people for a drink.
Their menu, which ranges from barbecue wings to Western burgers to pancakes, "serves American diner fare with vegan and vegetarian options on almost every menu item," according to their website. With monthly events, such as an open mic night, the diner's accompanying lounge holds a "sound system and acoustically tuned room and presents live music shows 4-5 nights a week."
This diner is the place for music lovers or anyone looking for more than just a place to eat. Downbeat is located on North Hotel Street in downtown Honolulu. It is open from 11 a.m. – 12 p.m. Monday through Thursday and 11 a.m. – 2:30 p.m. on Fridays and Saturdays. On Sundays it closes at 11 p.m.
---
Lewers Lounge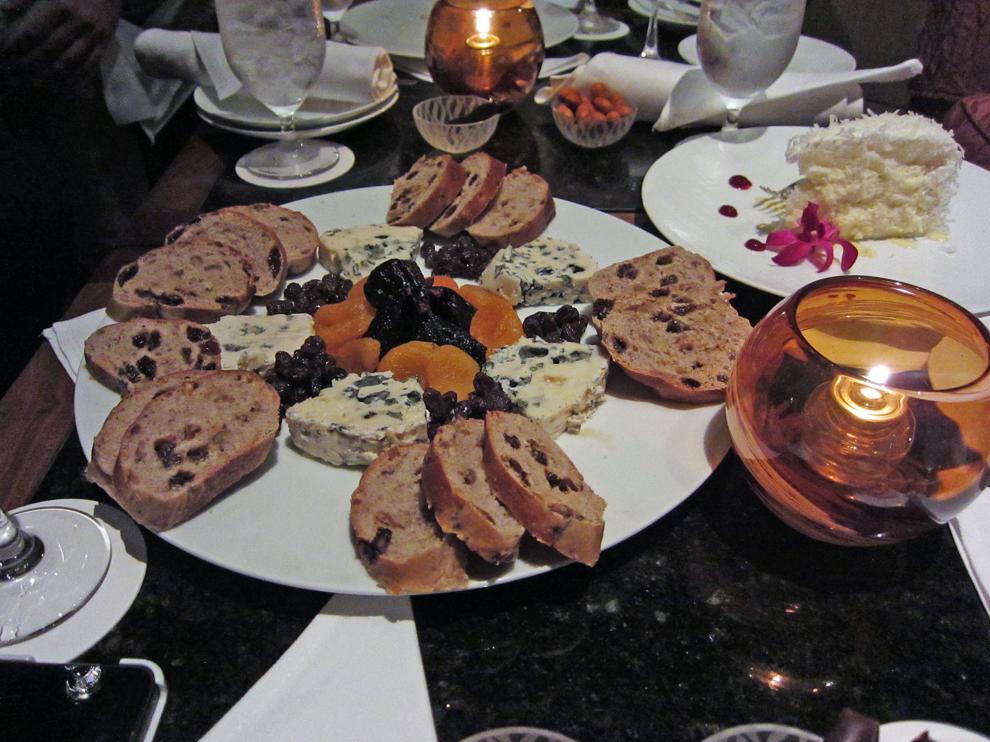 Lewers Lounge is the late-night venue to impress a first date or pretend you are in the Jazz Age. Located on the first floor of the Halekulani, awarded as one of the "Leading Hotels of the World," it is open until 1 a.m. nightly. The food, armchairs, live music and intimate, low-lit ambiance create a 1920s-esque lounge experience.
Lewers Lounge (for college students, especially) is pricey. Gelato is $6 per scoop. Ahi tartar and the Lewers burger are $16 and $18, respectively. There are other menu options and an extensive seven-page alcohol list.
According to its website, there is a dress code of "casual Elegant Attire - casual t-shirts, tank tops, beachwear, exercise attire or flip-flops are not permitted." While this bar could serve as a change from the casual late-night destination, going here does not have the financial convenience of the other options on this list.