Empty kiosks. Deserted chairs. Vacant parking lots. Running escalators. 
Daniel K. Inouye International Airport adapts to a "new normal."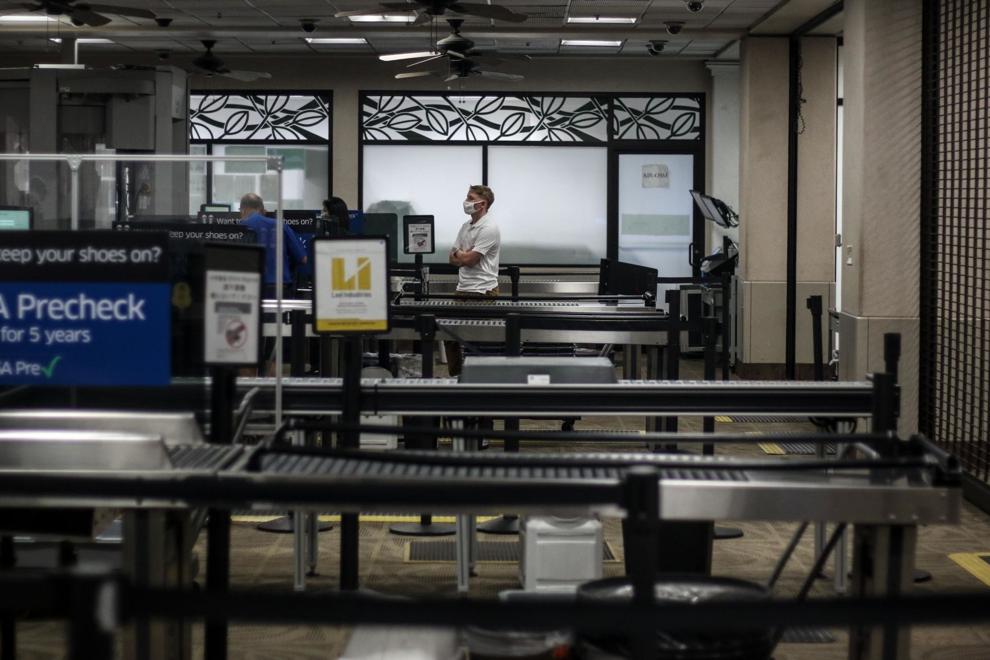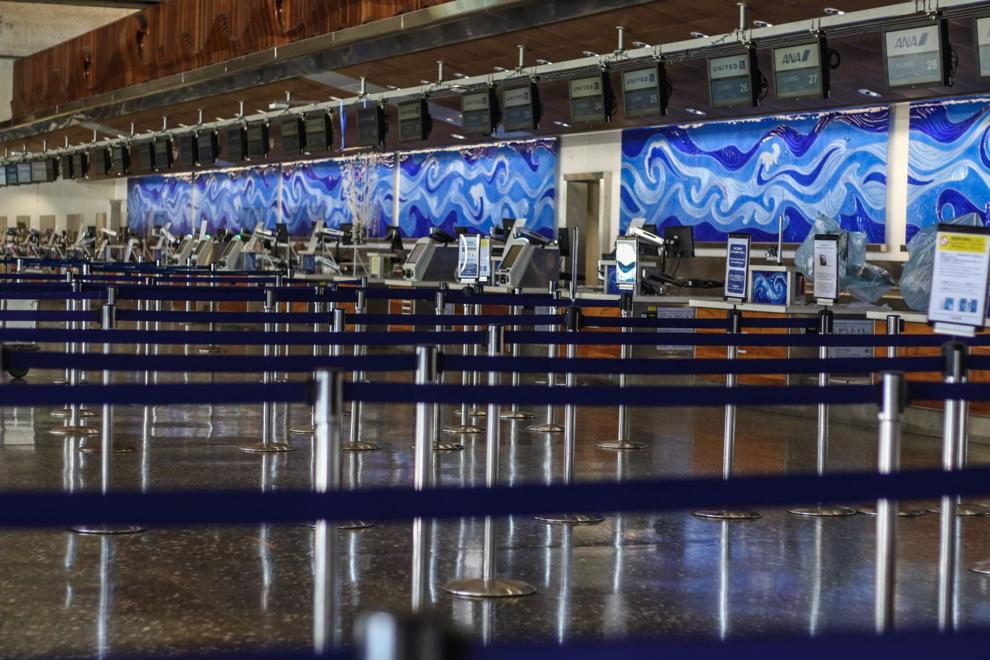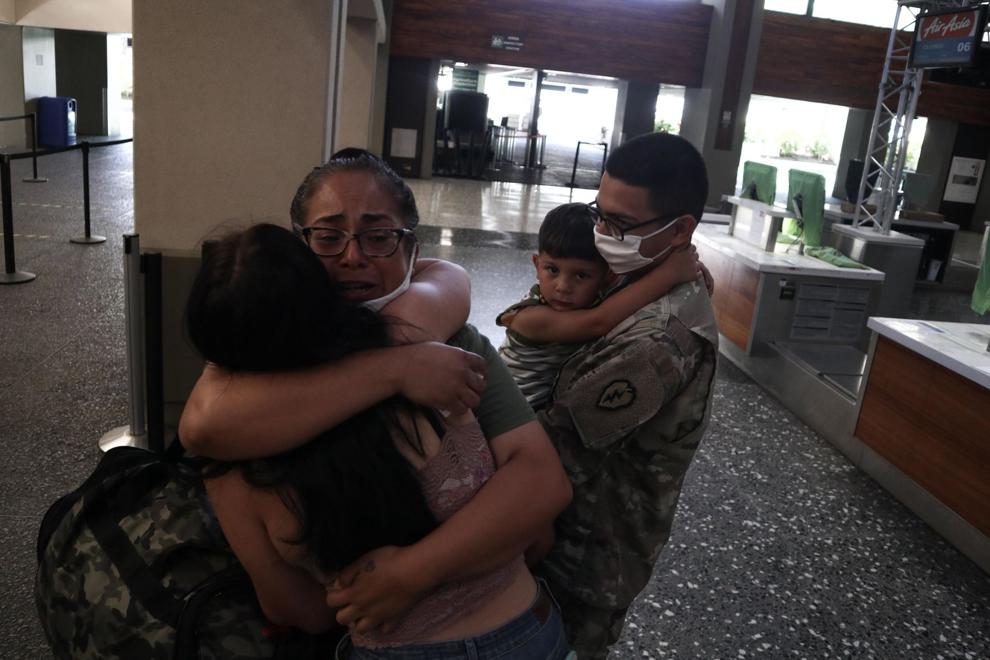 Cleaning and Sanitizing Everyday
Taking a walk in the airport with barely anyone around may feel eerie, but not for essential custodial workers. They continue to sanitize the different sections of the terminals, prioritizing the safety of others before their own.
Evelyn Meyers has been working as a custodial worker for two decades and her co-worker Kristy Keli is right behind her with almost two decades of work herself. Their work activities have remained the same, but the ongoing pandemic has increased the workloads of the custodial workers. On a regular shift, they are responsible to clean anything they find under the roof. 
"Everything from top to bottom, curb to wall, that's all ours to clean. But with the pandemic going on we just doubled up on everything," Meyers said. 
Things that were required to be cleaned once a day are now required to be cleaned continuously. This forces custodial workers to constantly be on the move to fulfill their responsibilities for the day. According to Meyers, it's like working a double shift in a single eight-hour shift.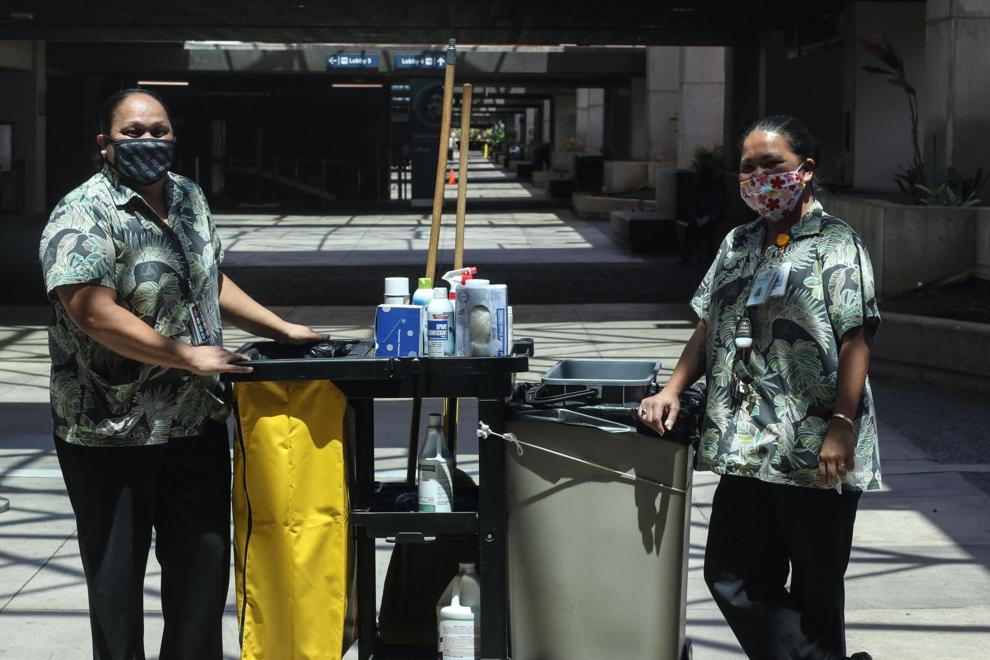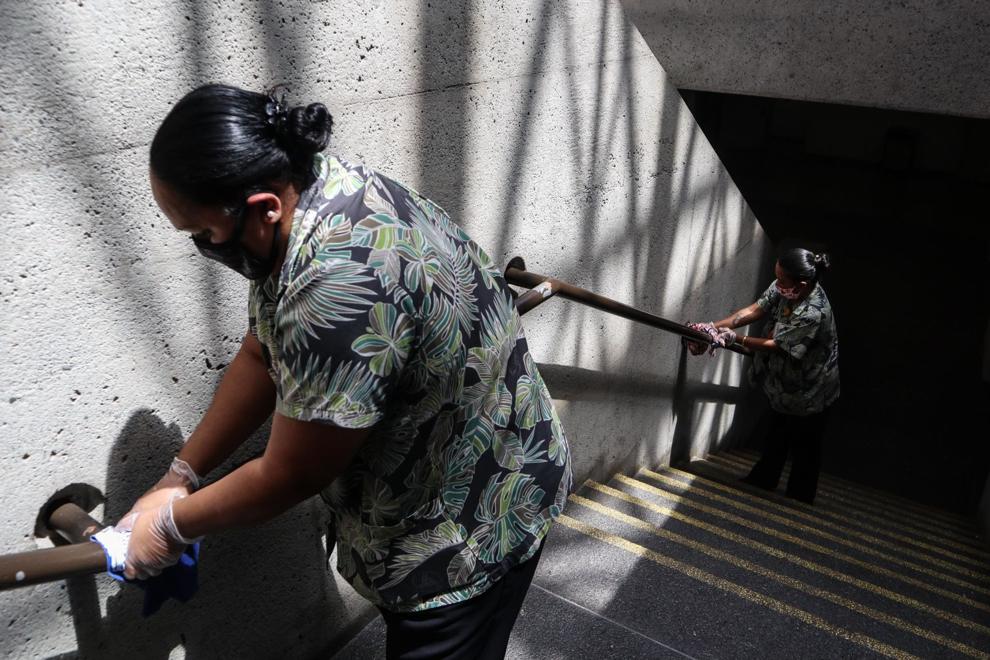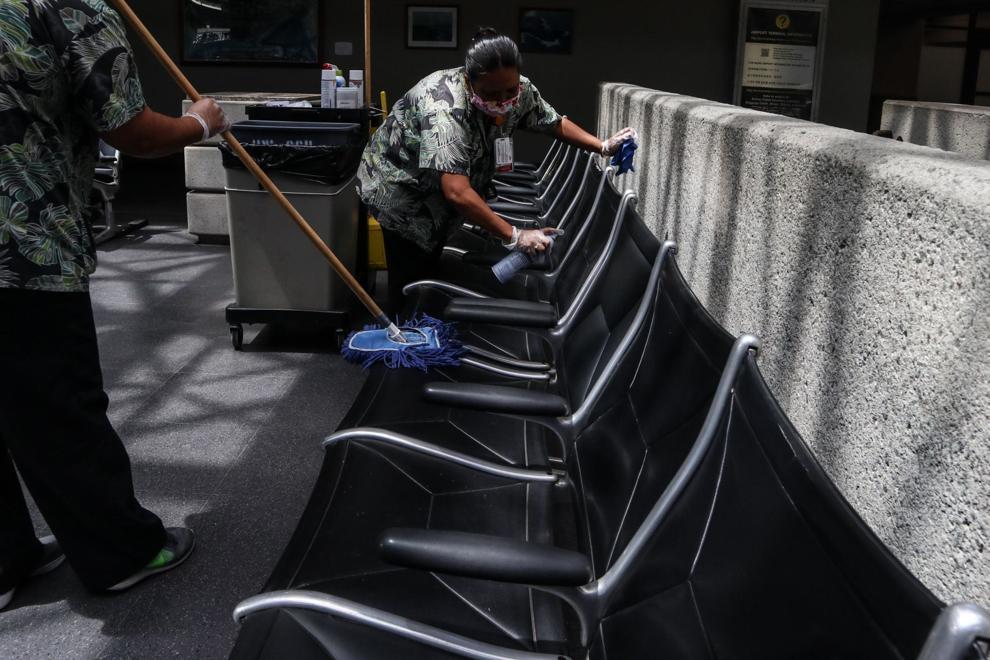 Wearing masks while dusting was a part of their protocol before the pandemic, and now gloves and goggles are mandated as well. The airport authority has also provided the workers with Tyvek suits and face shields as an option for extra precaution. 
"It's not a part of every day and it's not required but some people felt more protected with it on even with using a mask. We have those available," Keli mentioned. 
Working at a high-risk place like the airport is a major concern for the workers, but working is not a choice for them.
"I have to work. I have bills to pay. So it's a must for me," Meyers said. "If I had the choice to stay home, to be nonessential, I will be happy. I wouldn't have to take it home to my family. The part is that I gotta work."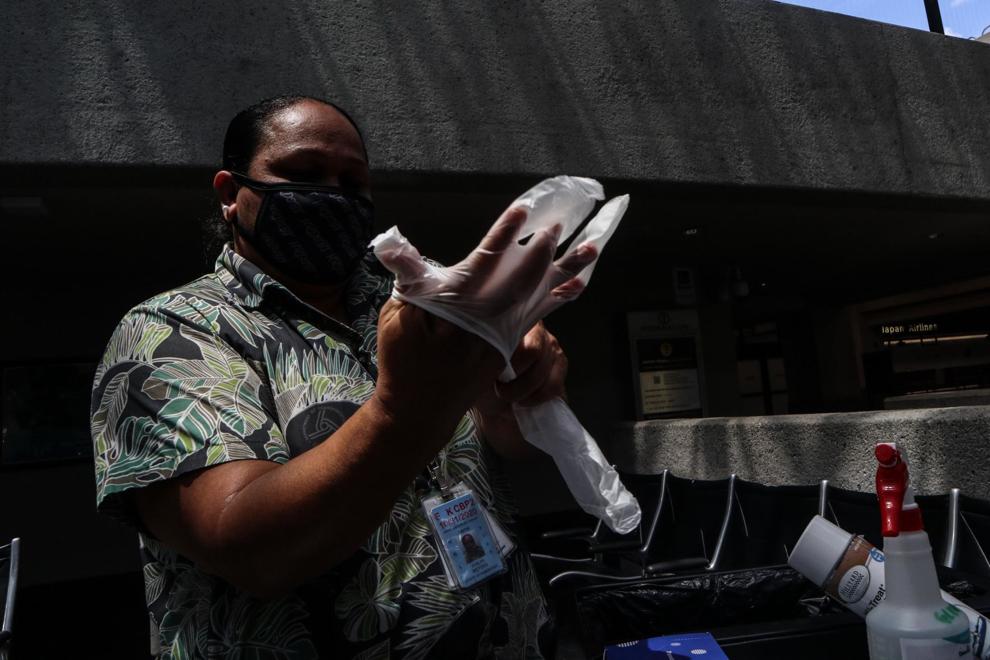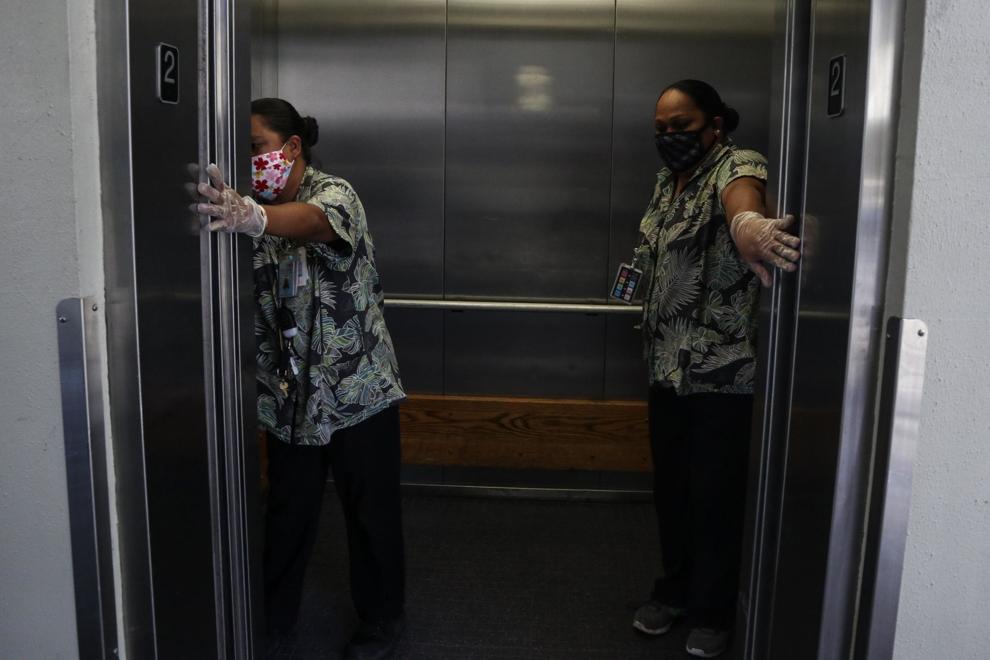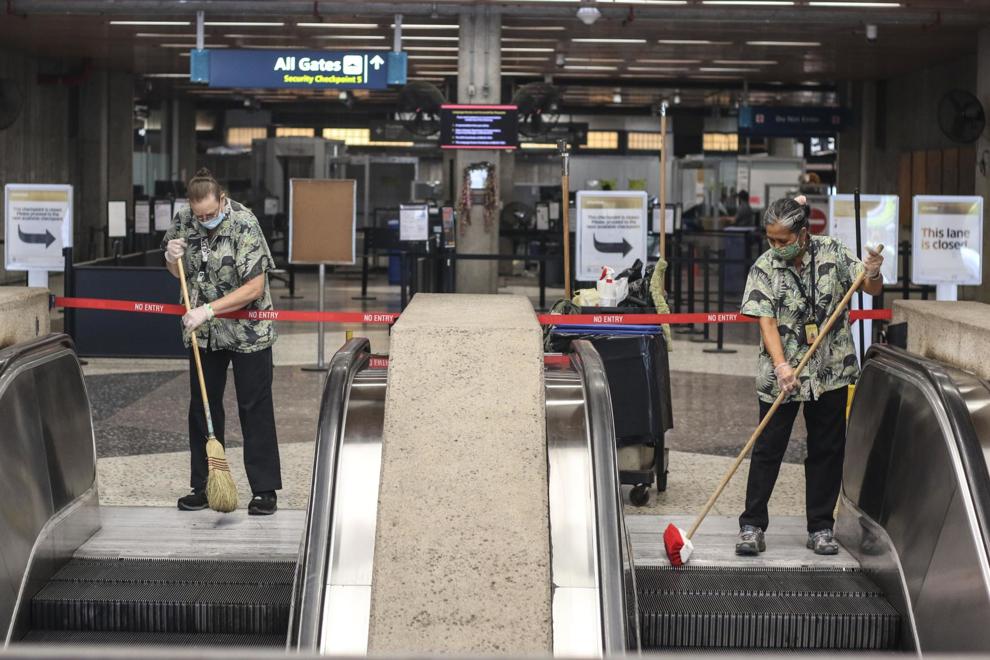 To maintain a safe distance and reduce exposure, airport workers are scheduled in several different groups based upon their availability. This process provides them with backups in case something happens.  
"If something should come up then our whole group stays quarantined. That way we still have five or six other groups that can cover what we had to leave off," Keli explained. 
Due to her high risk of exposure to the virus, Keli likes to take additional safety measures after returning to her home after every shift, adding more steps to her daily routine.
"Before, I could go home in my uniform and I wouldn't worry about it. Now I take everything off. Everything goes in its own bag. As soon as I go home, it goes to the washing machine," Keli said. 
Keli considers herself to be lucky as she is still able to work. Although her work puts her at higher risk of exposure to the virus, she is grateful for what she is doing.  
"This is our livelihood. We have to have an income. Without this income we would be like the thousands without a job right now. So we are thankful that we still have a job," Keli said. 
The situation can be different for the airport workers every day. Especially during this time, flights from high-risk destinations come with uncertainty. Keli thinks the best defense to that is to be cautious.
"We are worried, we are scared. Every day there is a new task but we are more cautious. It's being cautious about how we do things and how we clean ourselves," Keli said. 
Meyers and Keli consider themselves to be on the frontlines as their job is to ensure safety for the people gathering at the airport. Starting from chairs to elevators, workers like them go out of their way to keep the airport as safe as possible. 
"We are actually getting contact with the first ones who arrive here. A lot of people don't see us as a front line but we are the front line because we clean the bathroom. If a sick person goes in the bathroom and it's not properly sanitized it's just going to keep on passing and passing, spreading and spreading," Keli said.  
This custodial duo was present during the 2009 swine flu pandemic, but according to them, it did not affect their work as much as the COVID-19 pandemic. 
"It wasn't this way with no one here. Not too many flights were restricted. We didn't have a quarantine ban. This is a lot more serious," Keli said.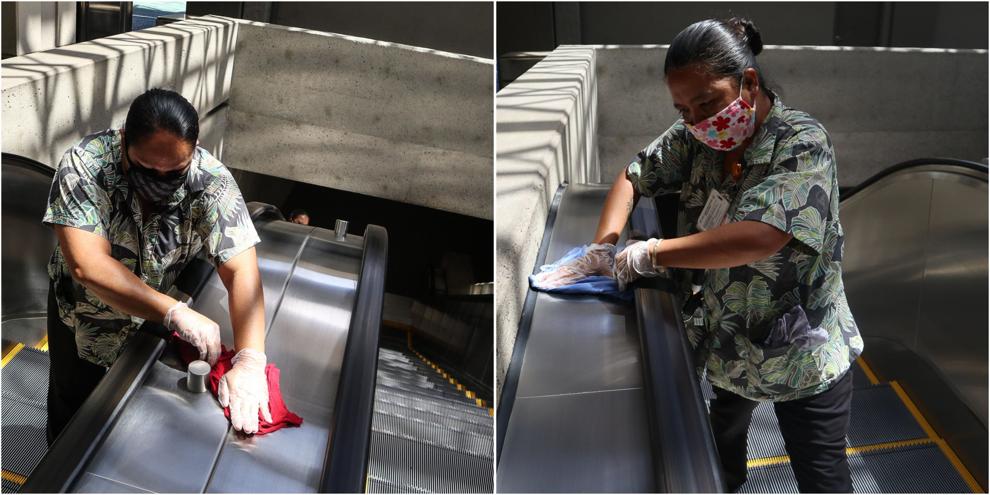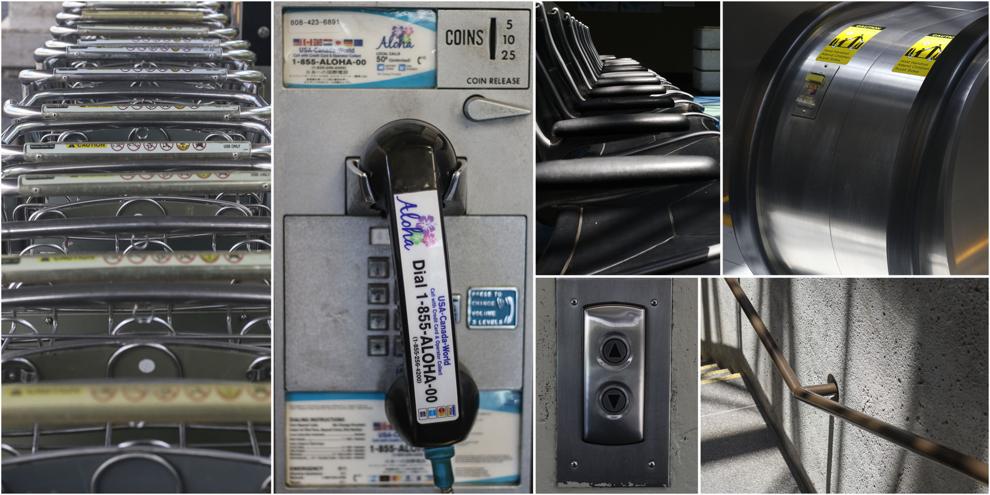 Fewer flights, fewer people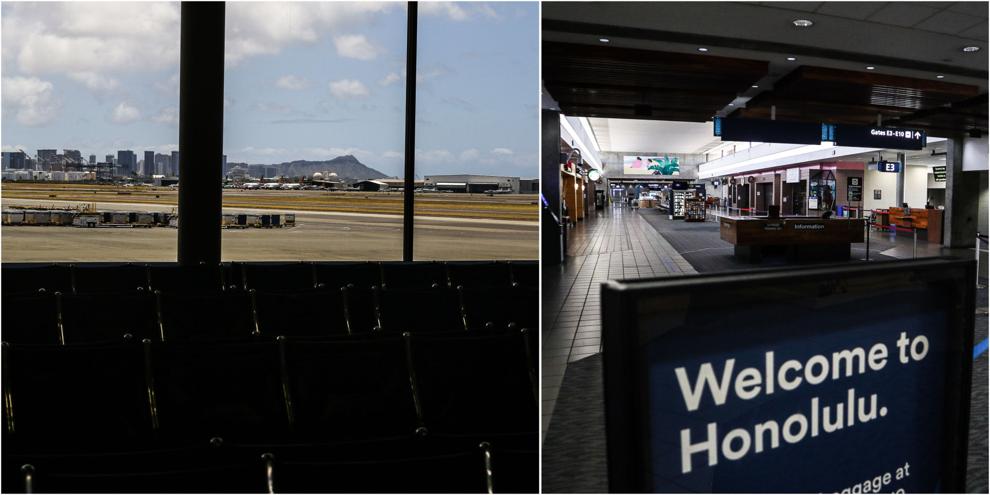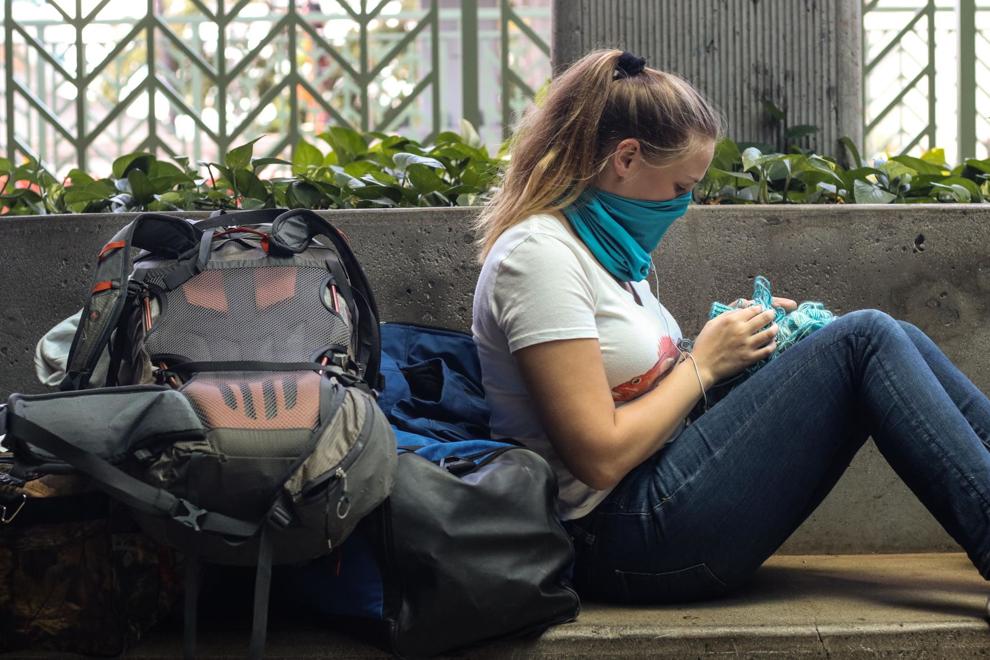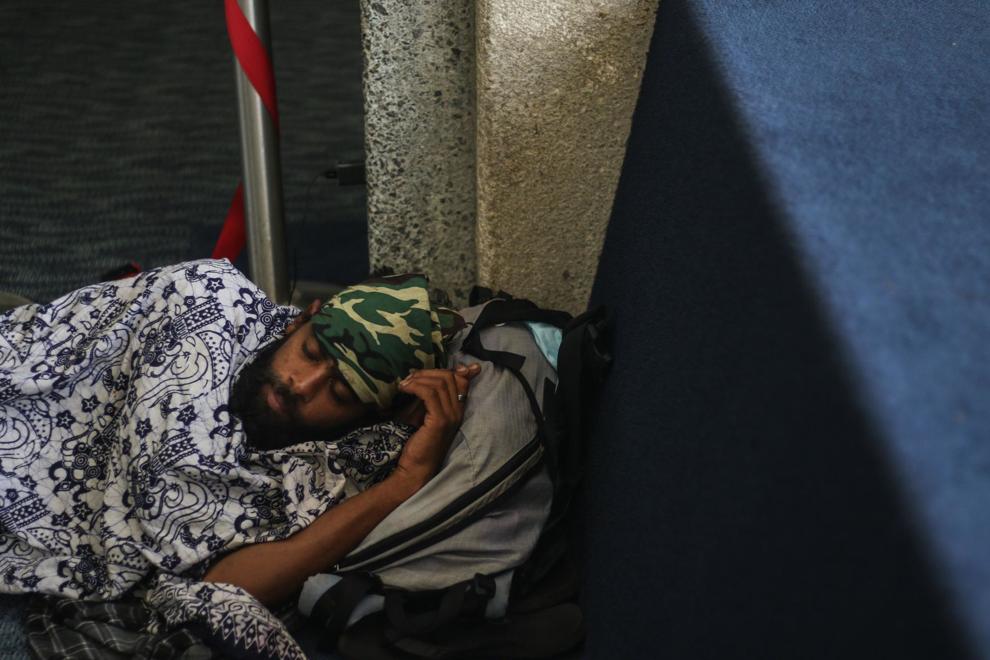 Along with interisland flights, domestic flights from San Francisco, Los Angeles, Seattle, Oakland and Guam are arriving on a regular basis. According to Tim Sakahara, Public Information Officer of the Hawaii Department of Transportation, there are currently twelve to fourteen flights a day (domestic and international) whereas before the pandemic it was hundreds. 
About 21 million passengers flew to and from Oʻahu in 2019. Due to COVID-19, the traveling rate has decreased by about 98% compared to last year. The passenger count in Honolulu was about 40,000 (excluding flights from Canada) in the period of March 19-22 of 2019, which declined to less than 5,000 during the same period of 2020.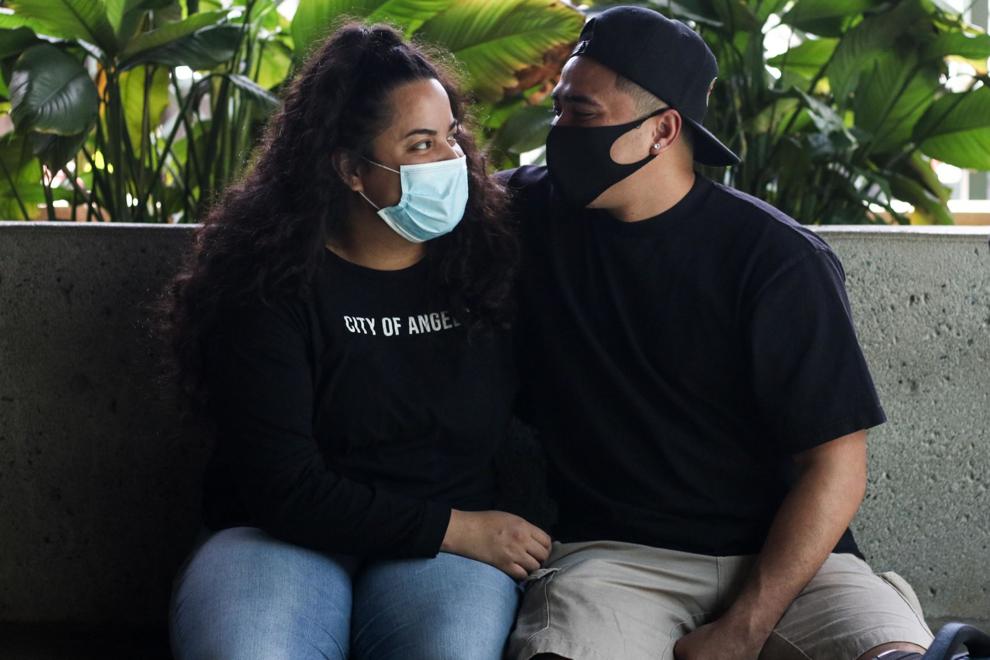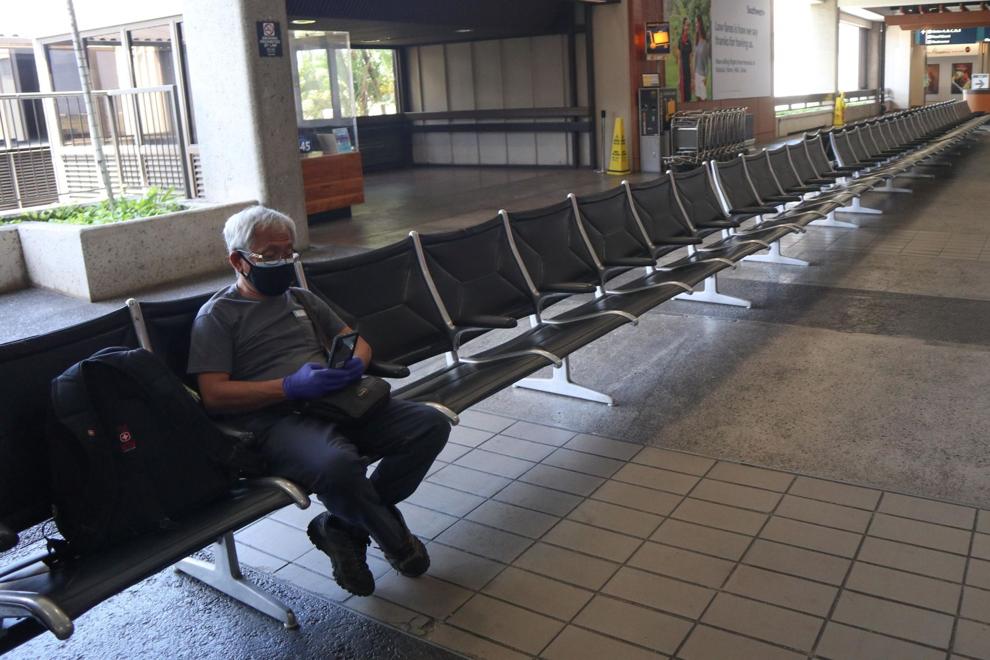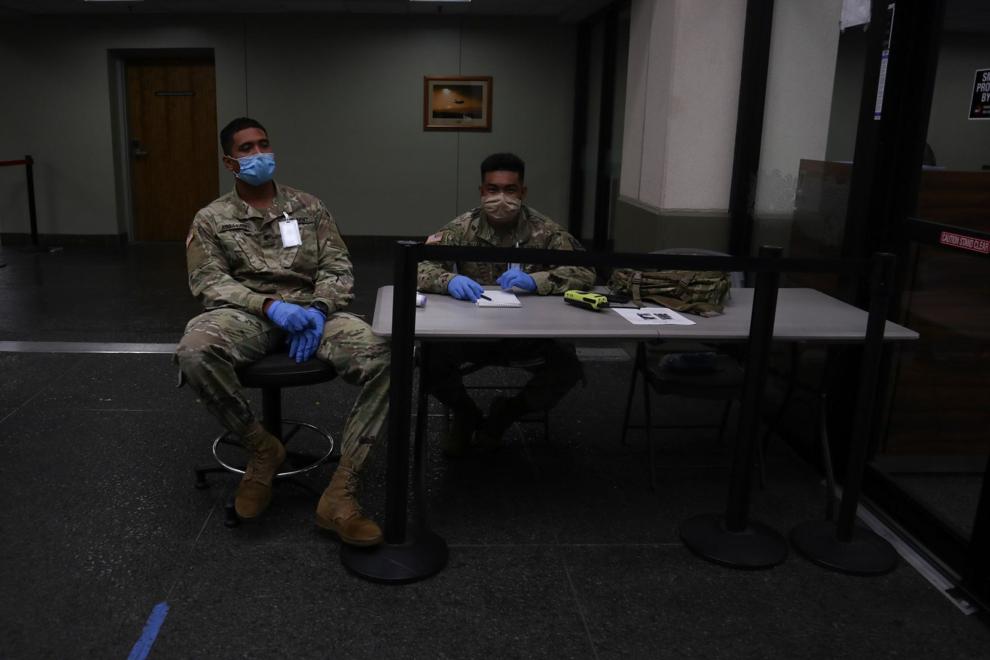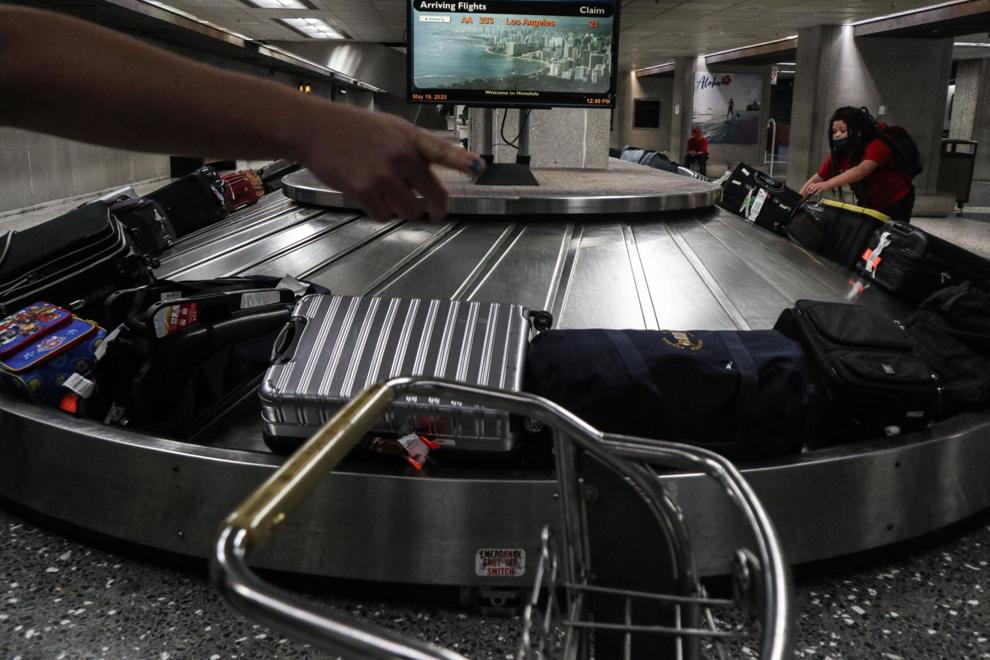 "Never saw a passenger. Some days were like that. You see people walking around who work here and everything but you don't see passengers," Sakahara explained. 
Under normal circumstances, the peak time for passengers to gather is between 10 a.m. to 2 p.m. and after 7 p.m. to the red-eye flights. With summer break approaching, it was supposed to be a different picture of Hawaiʻi – people sunbathing on the beaches, long lines at the airport kiosks, busy hiking trails, etc. However, with COVID-19, everything has changed.