Tavita Faumuina has been driving the Route 6 bus for nearly his whole career. He's been through a lot of difficult situations: rowdy passengers, traffic, a crowded bus and now — the COVID-19 pandemic. 
But the 25-year Oahu Transit Services bus operator still loves his job and manages to show up to work with a smile on his face — or at least, through his mask. 
"I'm happy that I'm over here, that I'm providing the service to people who need it," Faumuina said.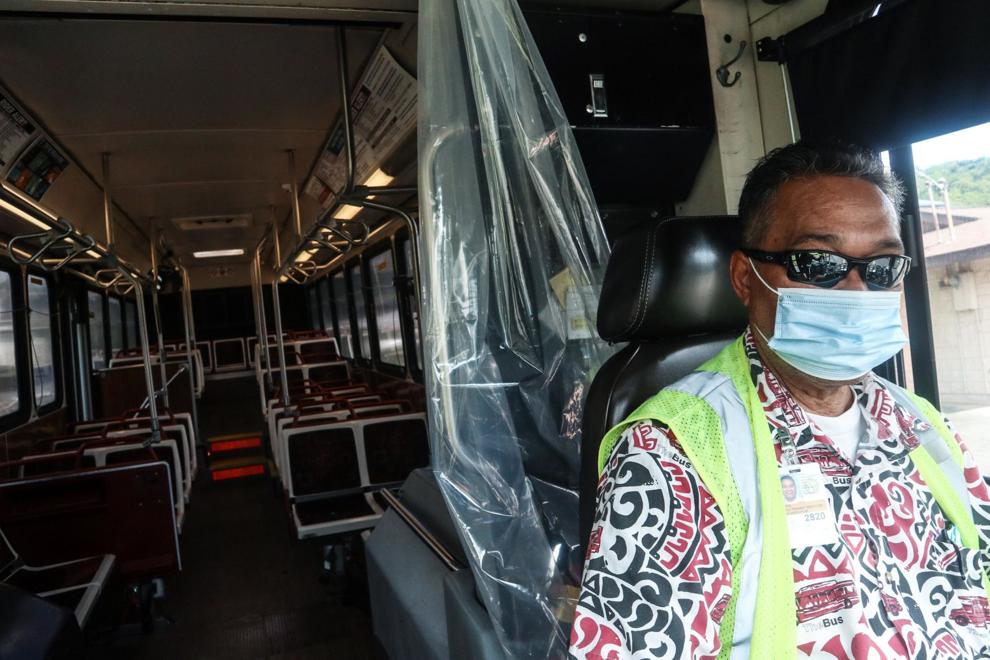 Route 6 is one of the many buses that provide service through the University of Hawaiʻi at Mānoa campus. It goes through Pauoa, all the way past Kakaʻako, Mōʻiliʻili, through UH, then up to Woodlawn Drive. 
The route "was very busy," according to Faumuina. But with the stay-at-home order and the UH Mānoa campus closed, less and less people were boarding his bus. 
"Mostly it's like 4 people or 5 people on one trip," he said. "Sometimes I go up to Mānoa in the valley, come back down to UH, nobody."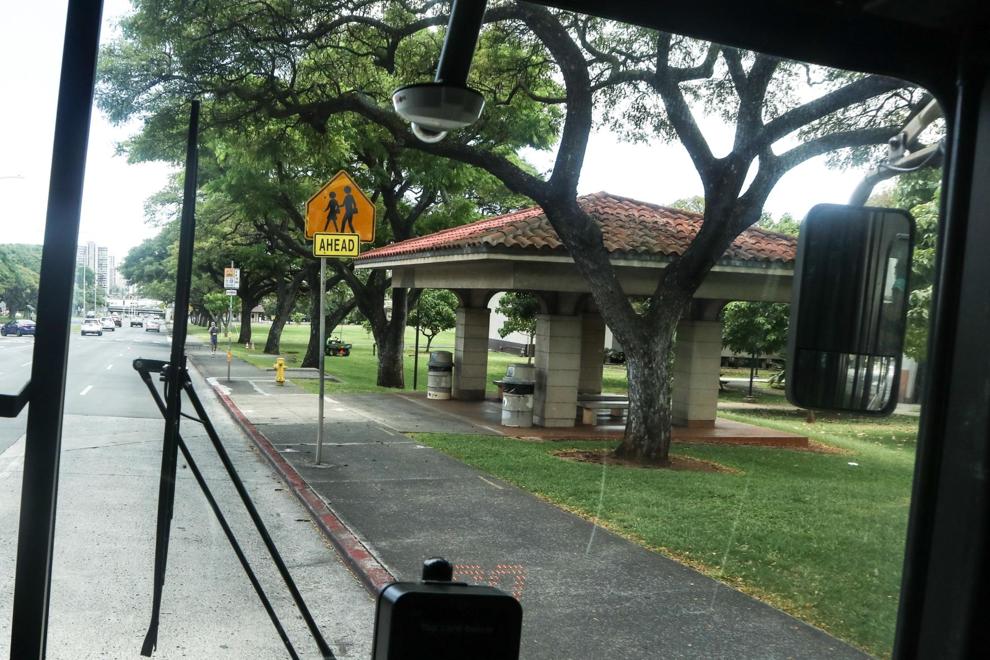 Faumuina drives the 6 from Tuesday through Friday. It's also one of his favorite routes to drive.
His shift starts at 4:56 a.m.
He said that 9 a.m. is when he usually starts picking up people at the stops because that is when "the seniors are coming on."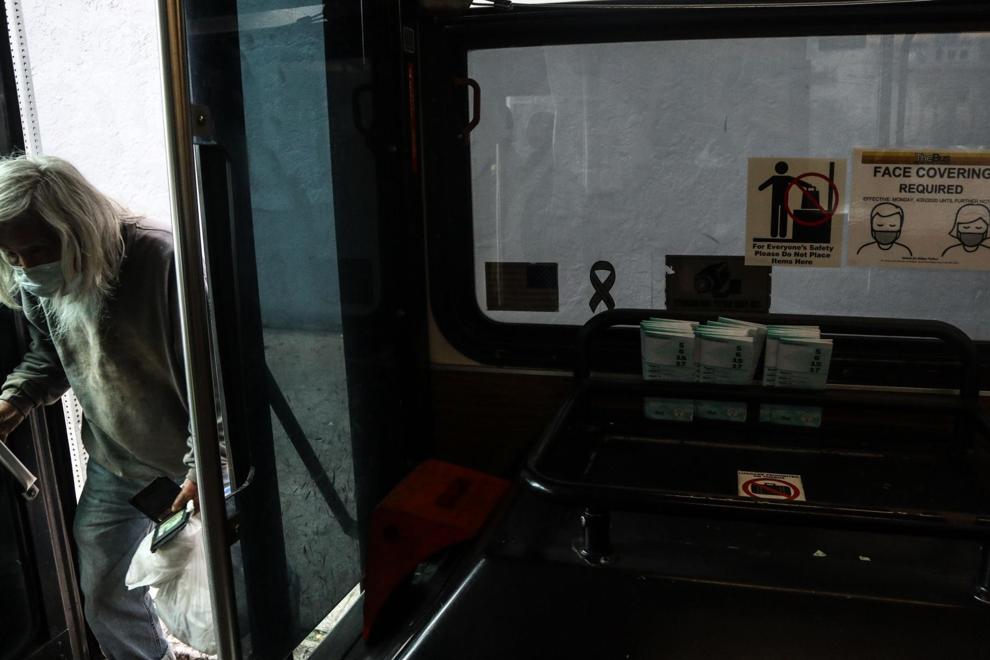 Downsizing service
Since the stay-at-home order took effect on March 22, all non-essential businesses and activities were closed and suspended. Bus services were unaffected because it is deemed an essential service. 
But as of April 1, TheBus changed its regular schedule to a modified state holiday schedule due to the reduced number of people out in public.
According to a Department of Transportation Services official, TheBus has a daily average of 57,000 riders. Before the pandemic, nearly 200,000 people were riding TheBus on a daily basis. 
DTS said the peak number of buses on the road at a time now is 316, compared to the 442 buses that were in service during the normal weekday schedule. That is 126 less — about a 30 percent decrease.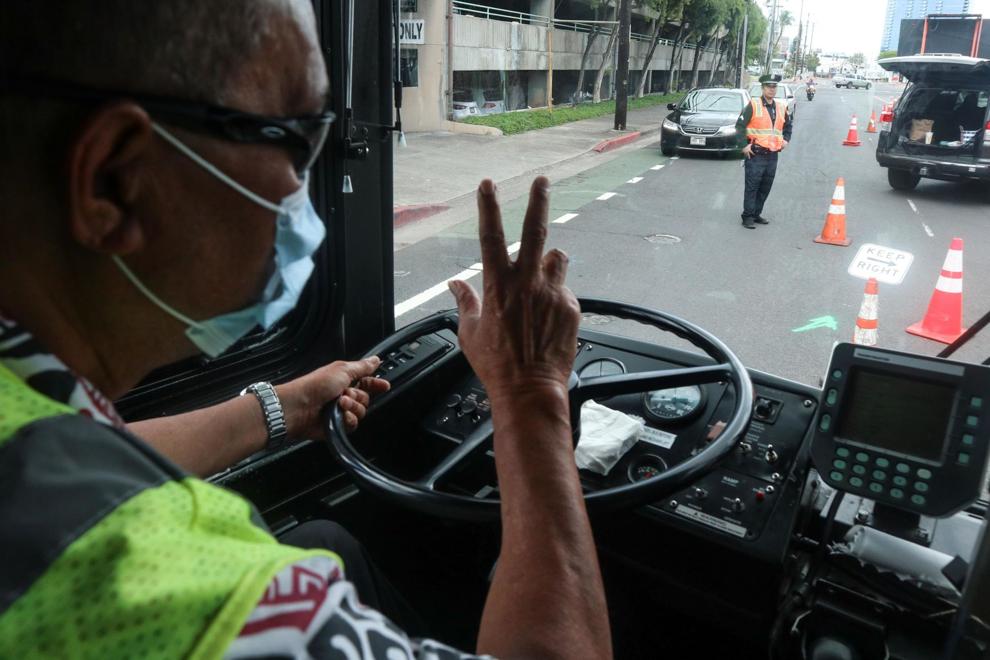 On a regular state holiday schedule, buses usually come to a stop every 30 minutes to an hour, compared to a regular run where buses come to a stop every 15 minutes. 
For example, the A (City Express that runs through Waipahu to UH Mānoa) usually services the Sinclair Circle stop on campus in 10 to 15 minute intervals during a regular weekday schedule. 
DTS recognized that passenger loads on certain buses may get heavy, especially for the routes using the 40-foot ones.
Safety measures 
According to the Department of Transportation Services, nearly 30 extra trips were added to the modified state holiday schedule to "supplement the service and enhance social distancing."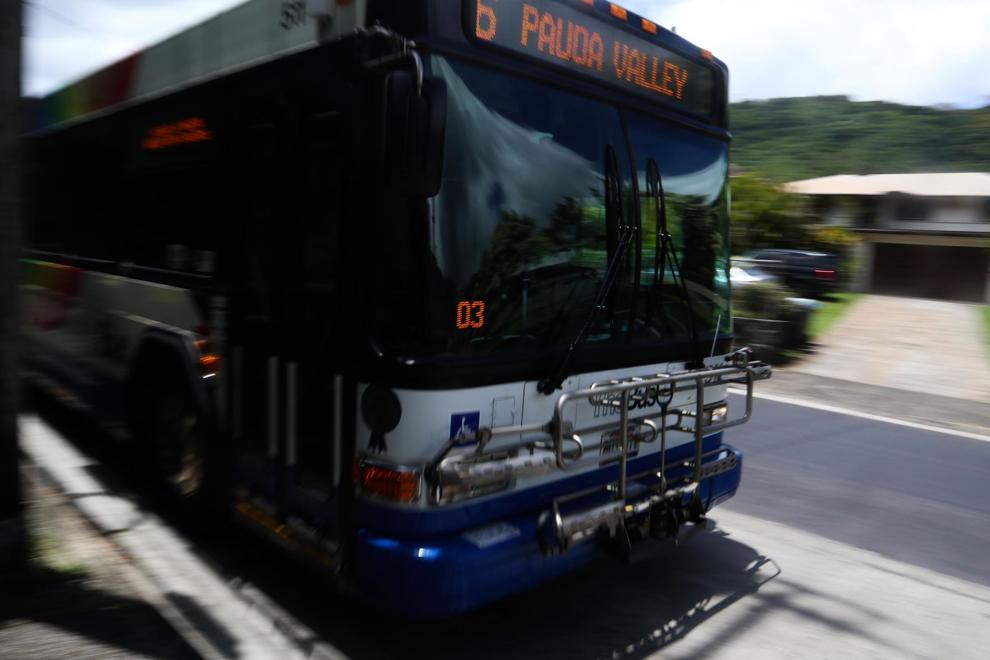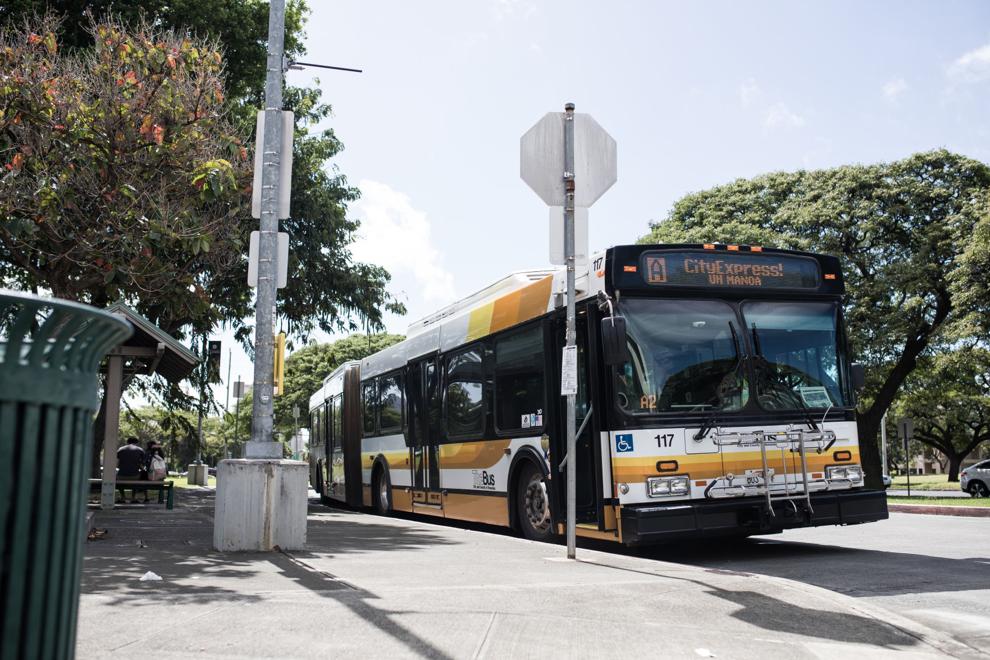 TheBus officials also said that routes that use the "articulated" buses (the longer buses that have the accordion-like middle) will remain on their routes.
At a press conference last month, OTS President Roger Morton said they'll look like "overkill but we want everyone to have space."
OTS has implemented safety precautions to keep both the driver and passengers safe on board such as implementing "electrostatic cleaning" and wiping down all touch-points on buses, daily.
All buses have a yellow line behind the operator that passengers must stand behind. That line has been extended back at least 6 ft further with a new red line. Older buses on the 300 and 800 series also have the first row of seats blocked off to keep drivers safe as well.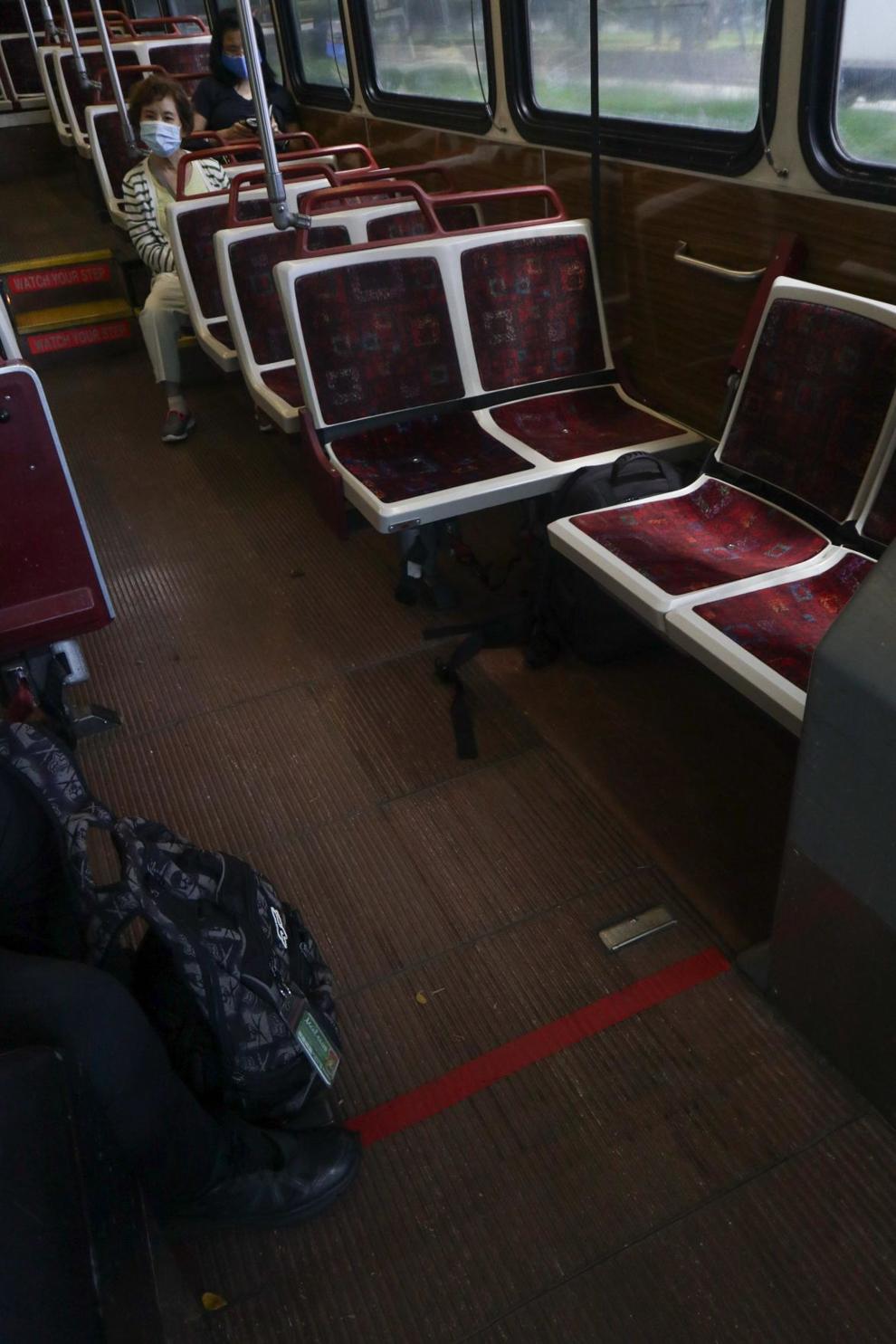 DTS said that just over 125 of the 544 buses in the fleet have their front seats blocked. 
For buses that appear to be full, DTS said that "bus operators are allowed to deny rides when the passengers cannot fit safely behind the standee line. "
Clear "safety curtains" have also been installed at the driver's seat. Drivers have the choice to use it, according to DTS.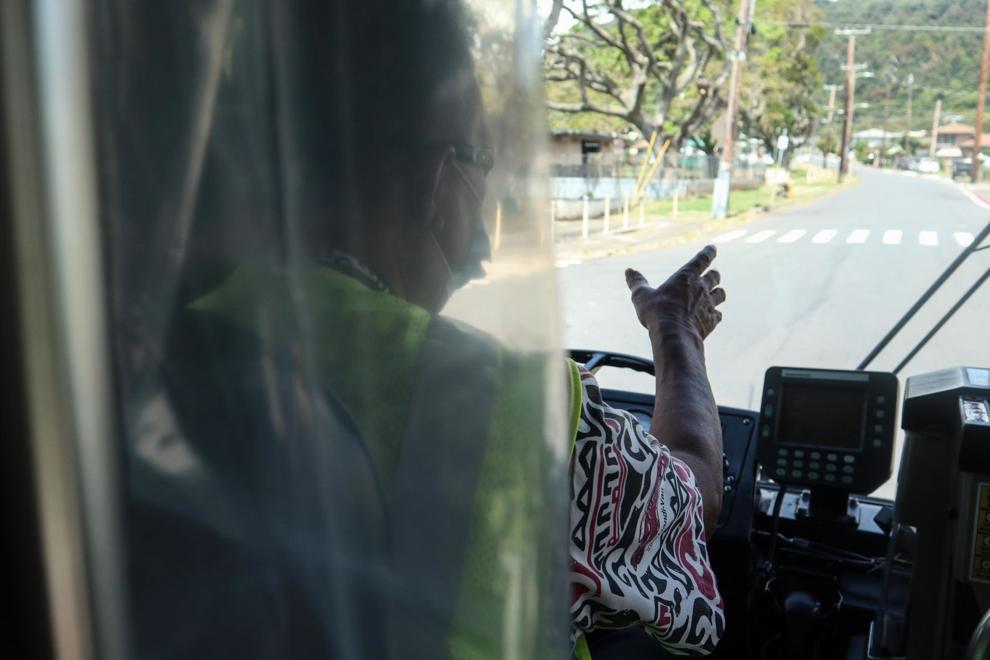 Another new safety rule: everyone, including the driver, must wear a mask or face covering.
That's according to a city mandate from Honolulu Mayor Kirk Caldwell. 
He said that everyone entering and working at an essential business must wear a mask, and while on public transportation. The only exception to this is if people are entering banks or using ATMs. 
On the front lines of the pandemic 
Bus operators are one of the many essential workers on the front lines of the COVID-19 pandemic. 
City officials said that TheBus should only be used for essential activities such as getting groceries, medicine, going to the doctor, etc. 
Although many of their regular passengers are not riding the bus anymore and most of their trips have been empty, Faumuina sees this as a way of bringing people together.
"I feel the love from everybody, everybody being humblest into my job because I see a lot of people outside," Faumuina said. "They don't take the bus, but they are all waving at us, saying good morning and everything."
"It seems like this thing is bringing us together and I love it because I do love people. If I didn't love people, I would never gonna make it through this job," he added.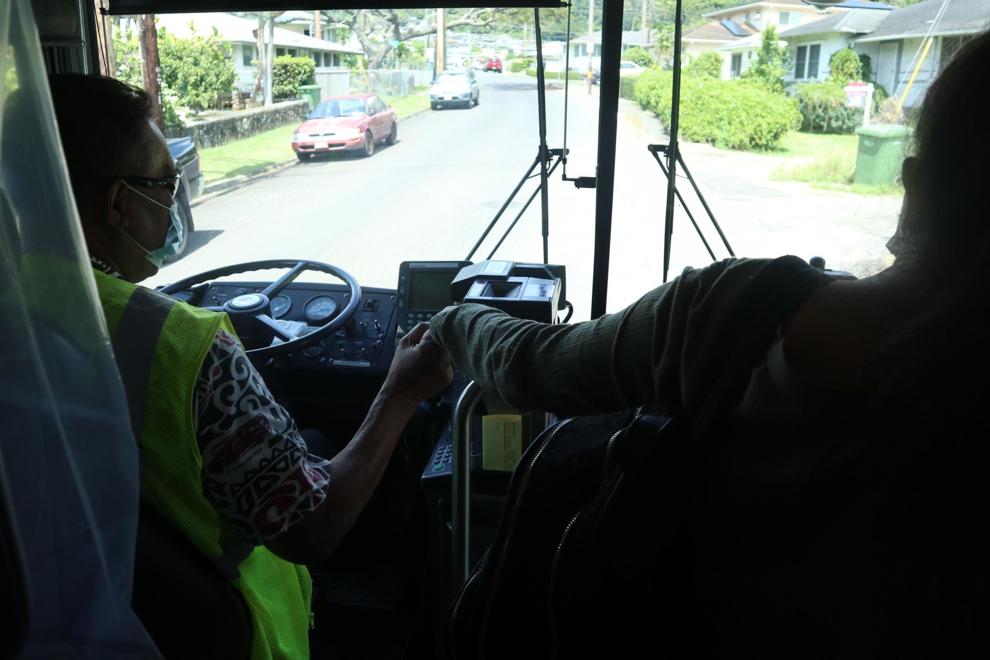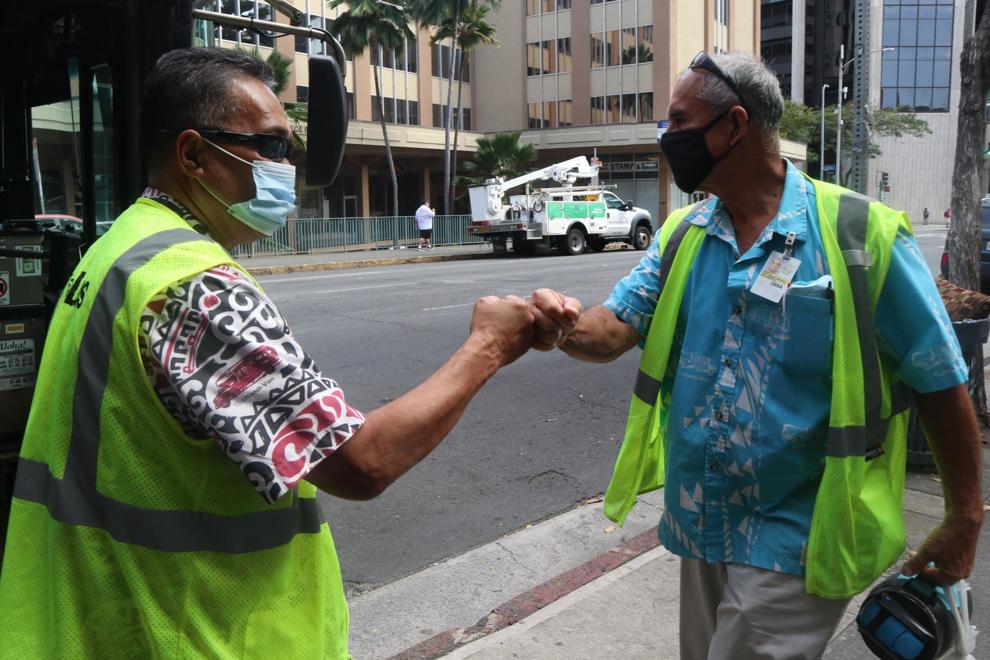 Photo Editor Shafkat Anowar has contributed to this post.