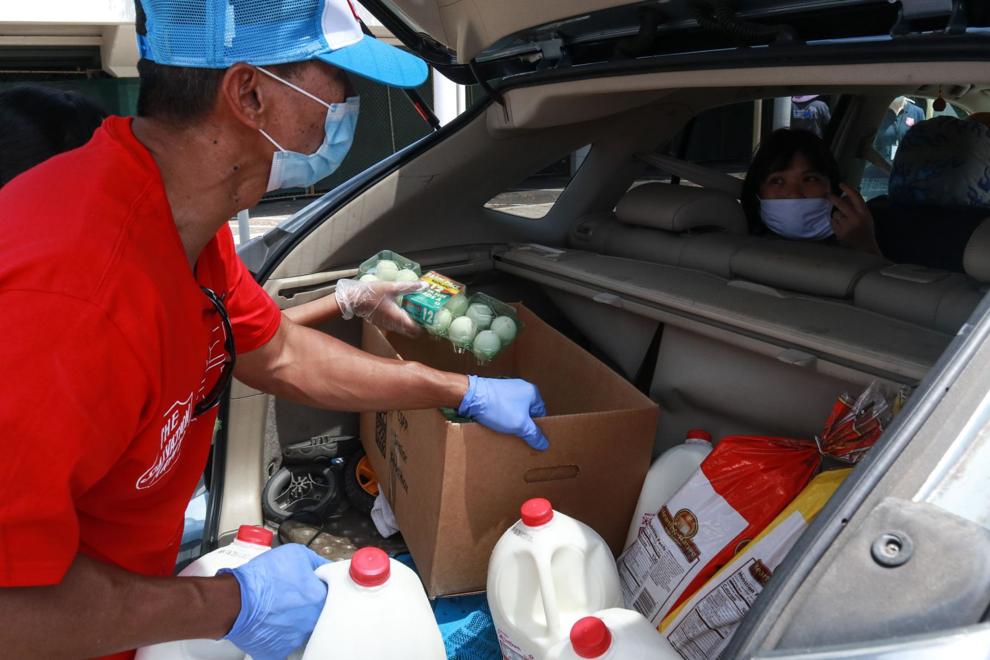 The Salvation Army hosted a special drive-thru food distribution event Saturday morning at the Atkinson Drive trolley area. 
The goal of the event was to assist people who are financially challenged by the coronavirus pandemic. 
Event organizers received nearly 2,000 gallons of fresh milk, 4,000 dozen eggs, 3,000 loaves of bread and 5,000 pounds of potatoes from Chad and Stephanie Buck of Hawai'i Foodservice Alliance.
According to the Salvation Army, "With more than 200,000 Hawaii residents without jobs due to this current crisis, we are grateful to be able to support those in need during this Easter weekend."
In March, the Salvation Army announced that all of their officers were appointed to emergency disaster service roles to battle the pandemic.