The phrase "no more Alexandrias" has become a common refrain among academic librarians in the United States. A reference to the great Library of Alexandria, where it is said that every time a ship docked in the city's ports, scribes would copy every text aboard to add to the library's impressive collection, the phrase now refers to libraries' practice of eschewing expansive collections of books - especially serials and periodicals. 
Why cramp libraries with volumes when a subscription to JSTOR, an academic digital library, offers the same texts online?
"Libraries are subject to the laws of physics. You can't have space for students and space for books," UH Mānoa University librarian Clement Guthro said.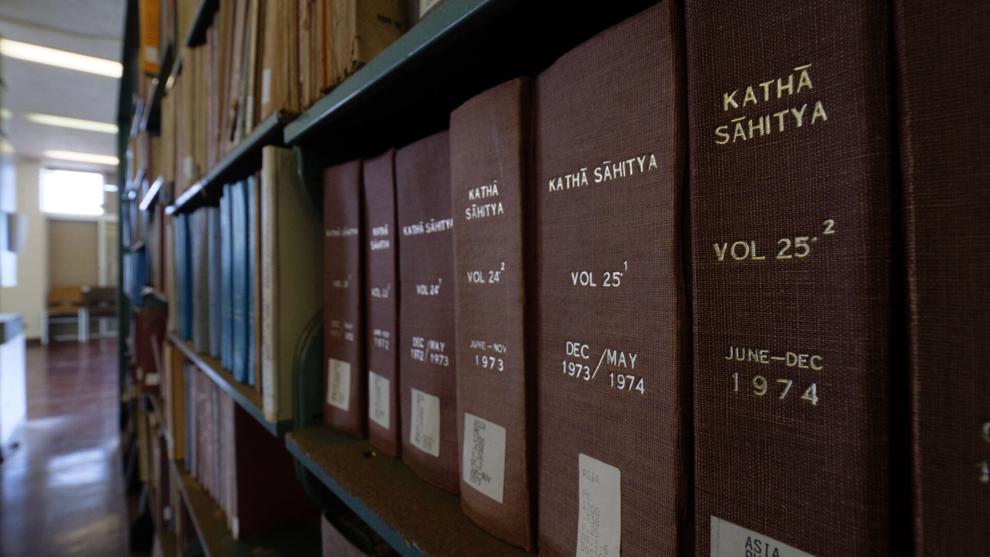 This movement is evident at UH Mānoa's Sinclair Library, now "Sinclair Student Success Center," where librarians spend their days thinning books, most of them periodicals, some more than a century old. Librarians have sent books to Harvard, Princeton and Emory University. Other books have taken a shorter trip to UH's own Hamilton Library, and some have ended up in the dumpsters.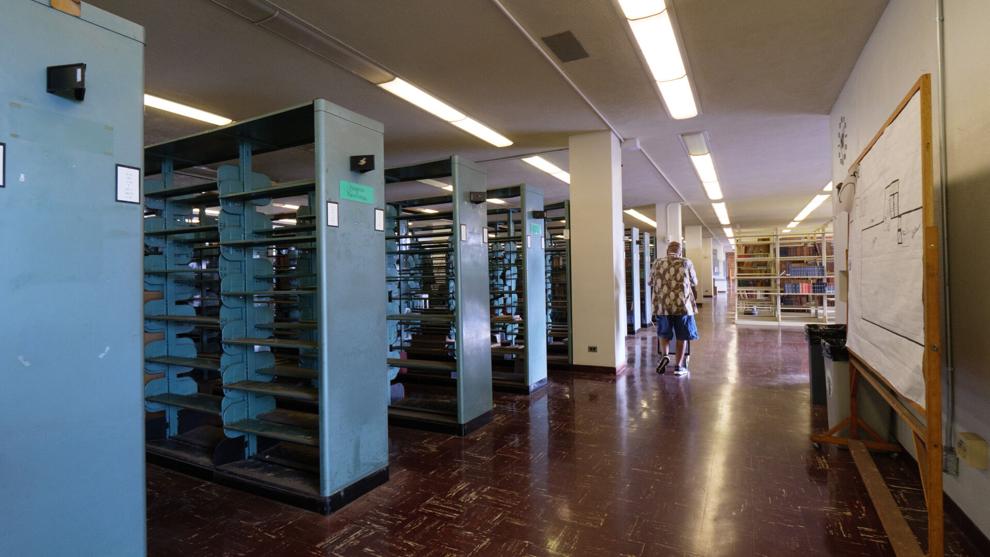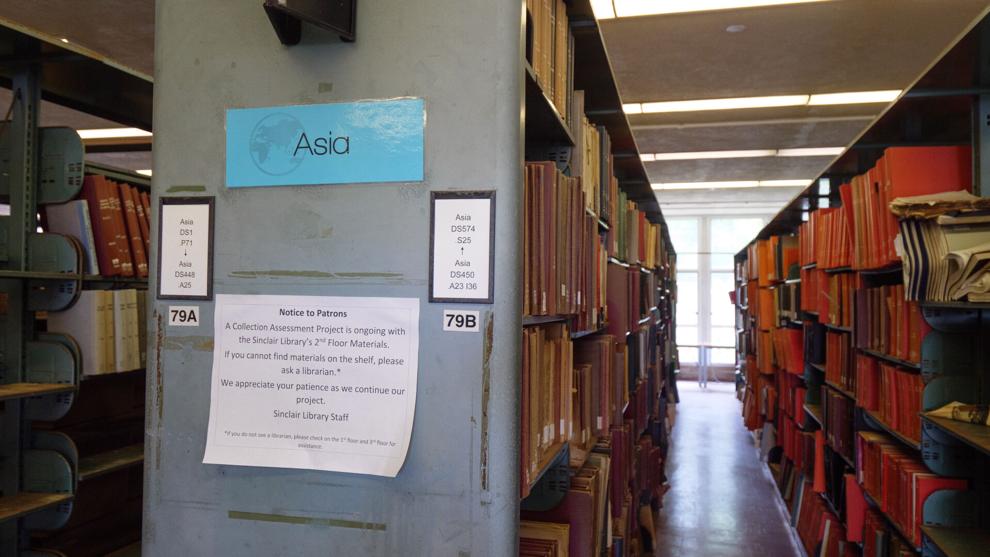 "Back when the university had plenty of money, plenty of funding, plenty of space, we collected everything," Monica Ghosh, the South Asian studies librarian at UH Mānoa, said. "Now we really have to reassess that."
For years, Sinclair's second floor stored collections of academic journals published prior to 1975 or 1980's, a vestige of 20th century scholarship. 
For the most part, students walked past the texts. The real attraction of Sinclair's second floor is outdoor seating, which boasts a view of Diamond Head that would have any real estate developer salivating. In an attempt to optimize the space, the university plans to transform Sinclair into a "student success center," a hub for tutoring, studying, group work and various academic services. 
Following the transformation, the space will no longer be within the purview of UH's library, a detail that irks some librarians who see their role within the university evolving with the space. 
As information becomes increasingly abundant and accessible, librarians now aim to ensure the information students consume is quality. 
"Not all information is equal," Andrew Wertheimer, an associate professor of library and information science, said. "This is what university libraries are more about these days."
The transformation of Sinclair from a storage and study space to what Wertheimer calls a "creative commons" is 10 years in the making. Recent visitors will notice stacks of cardboard boxes waiting to be filled with books.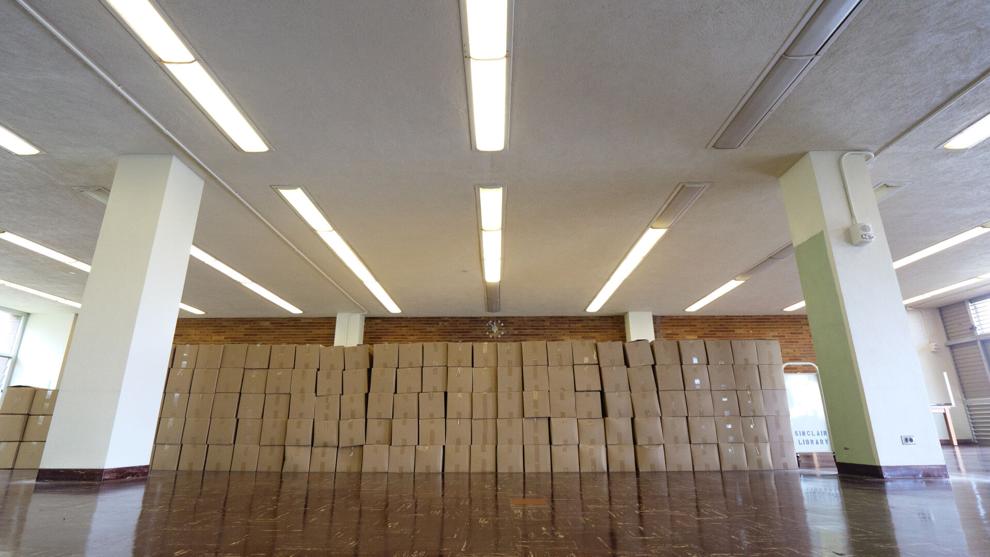 Librarians pruning Sinclair's collection make three considerations: Is the subject area taught or studied at UH, are other universities likely to have this journal, and is it digitized? 
Some universities store extra books in climate-controlled buildings off-campus, but UH cannot afford that luxury, Ghosh said. 
Big Ten schools, a group of research universities mostly in the Midwest, are adopting a codependent strategy wherein, rather than each university independently buying as many books as possible, each library develops collections specializing in particular subject areas. The libraries then share the books among themselves, according to reporting by The Chronicle of Higher Education.
UH's geographical isolation makes this kind of codependent partnership difficult, but the university will retain many of its collections with content related to Asia or in Asian languages.  
"We are an area of excellence in Asian collections," Ghosh said. "It is very critical that we represent that excellence."
Copyright laws limit the library's ability to digitize books. Last year, the Provost's Office gave the library $1.6 million for digital versions of the books being thrown away. Already, the library spends about $7 million annually on content; $6.5 million of that is spent on digital content, including subscriptions to online databases. 
"It's not the information being thrown away, it's just the physical container," Guthro said.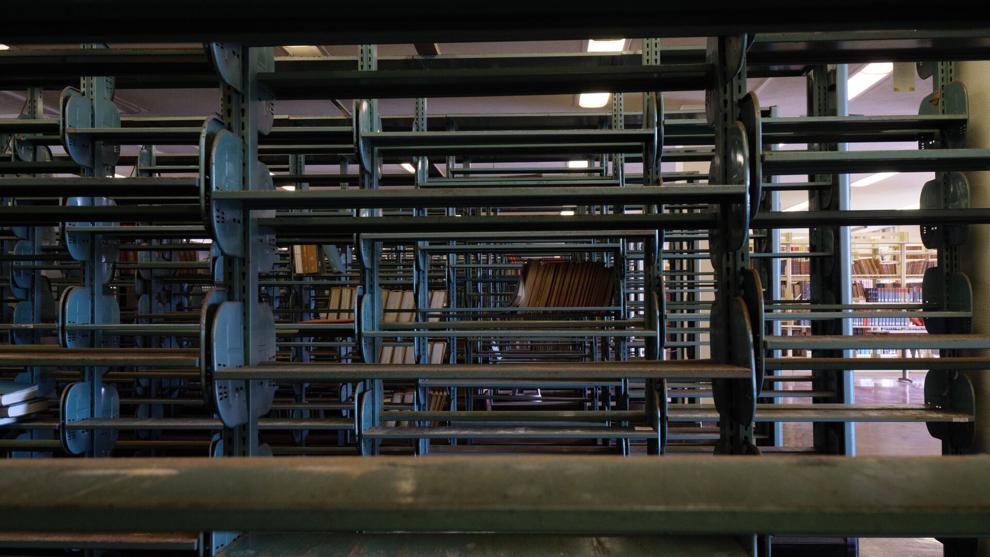 Some will perhaps miss the opportunity to peruse these physical containers of information, to crack open books during study breaks and to skim the musings of long-dead scholars. 
J.E. Van Lohuizen, whose words are published in a 1956 volume of the Italian academic journal East and West and are found among Sinclair's texts, considers how "technical developments of the 19th and 20th centuries have improved communication to such an extent that our world has grown very small." 
Very small indeed, Mr. Van Lohuizen.