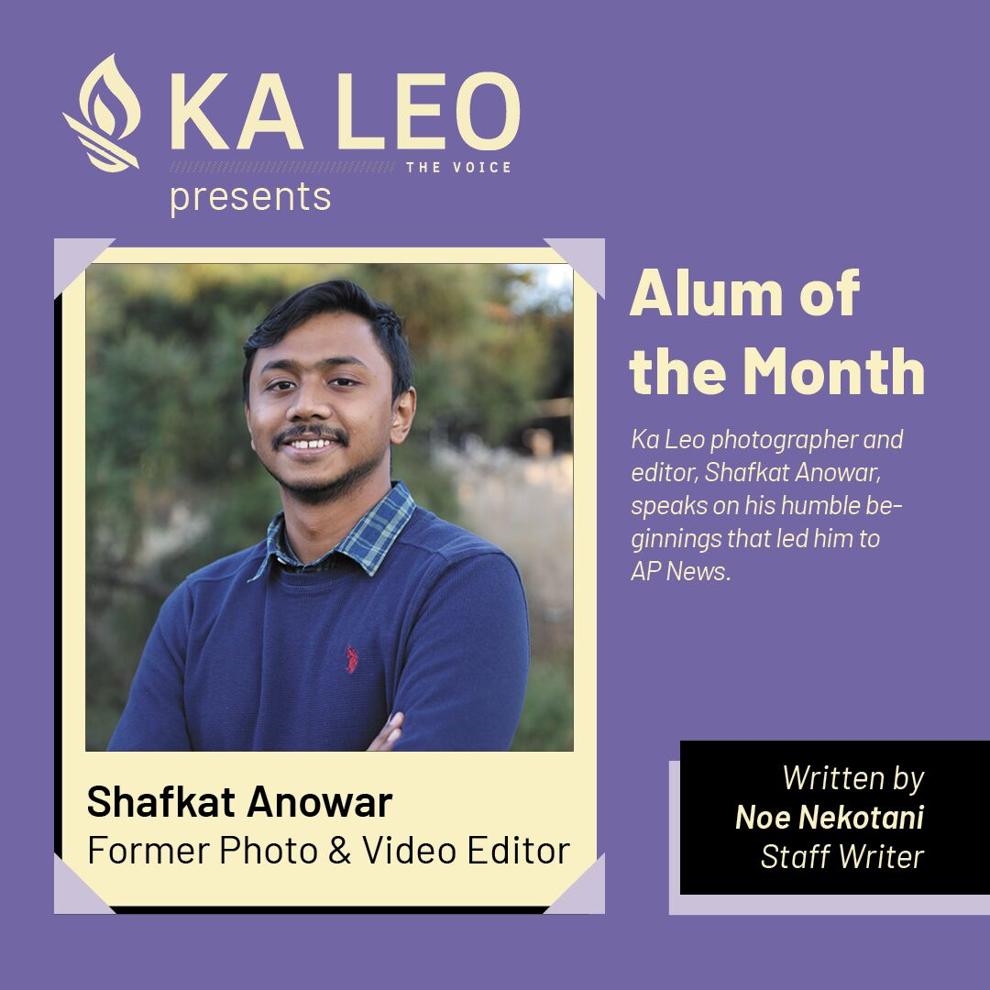 The moment Shafkat Anowar saw a photo of former President Barack Obama in front of Air Force One on the front page of a newspaper, he immediately searched the photographer behind the photo. From there, Anowar found that the photographer worked for the Agence France-Presse, and, like him, was Bangladeshi.
In his home country, Anowar was a science major who recalls watching the news during his lectures. 
"Growing up back in my home in Bangladesh, I was not good for anything. I was not a brilliant student," Anowar said. "I was not a good sportsman, I was not active in any clubs or any organization. I rarely did science fair but that was it."
As a student Anowar instead focused on his interest in U.S. politics. Upon graduating from highschool at the age of 19, Anowar wanted to break out of the mold and find a new career path that he would have a knack for. His mother introduced him to a basic photography class, and he recalled his cousin supporting himself as a wedding photographer. He decided it was worth the shot, and took an immediate liking to the class.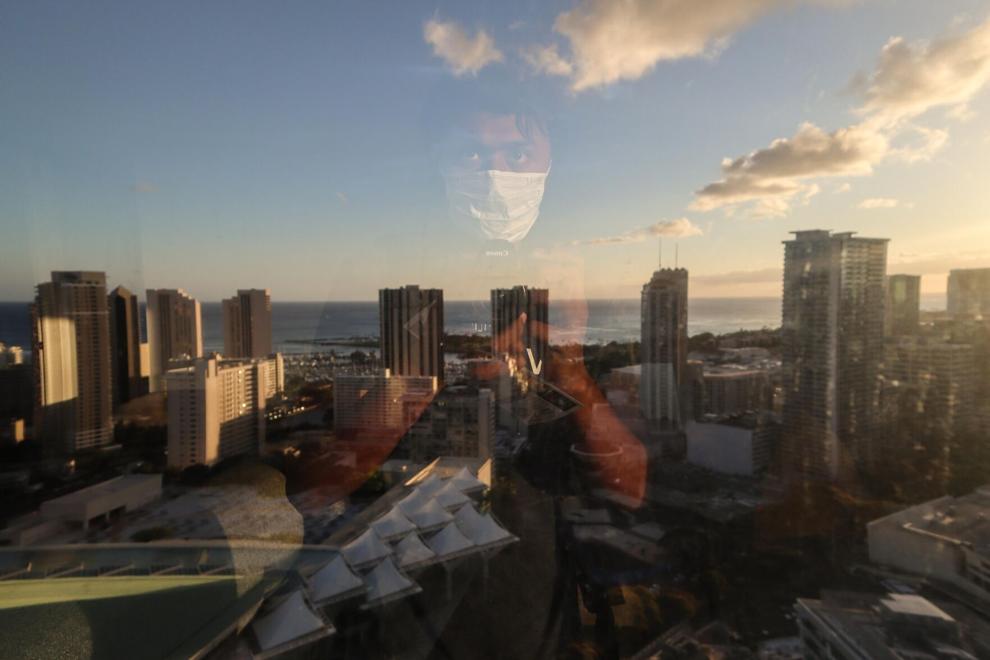 Upon seeing some of the work produced in the photography course, Anowar grew confident in his ability to take on the trade. While photographers weren't uncommon in Bangladesh, his parents were still unsure of the careers ability to provide financial stability. 
 Deadset in his decision, Anowar was prepared to pursue this career without the financial support of his parents. He explained how fortunate he was to have family all across the United States, which gave him the flexibility to not worry about dorming costs while studying abroad.
"I have family all around the US: New York, Washington D.C., Dallas, Nebraska but they moved to Arizona. I also have family in Hawaiʻi," Anowar said.
His decision to study abroad in Hawaiʻi had been a personal choice. His late uncle Dr. Maqsudul Alam, a former chairman of the Department of Microbiology at the University of Hawaiʻi at Mānoa, passed away in 2014. His uncle's passing drove Anowar's decision to study abroad in Hawaiʻi, where he felt his aunt would appreciate the support.
Anowar spent his first two years in Hawaiʻi attending KCC, where he then transferred to UHM as a double major in media communications and business in 2018. In order to afford the nine grand a semester, Anowar worked as the campus center event manager. Although this job wouldn't help him grow as a photographer, the building's proximity to the Ka Leo newsroom would serve as a key turning point in his career.
Although Anowar lacked a portfolio for his work, he was confident that he would be hired by the university's newspaper, Ka Leo o Hawaʻi. He was hired during the summer as the video coordinator intern and eventually cemented his position as the photo editor down the line.
In joining Ka Leo, Anowar figured out his passion for photojournalism, and is now interning at the Associated Press in Chicago, Illinois.
Notable work with Ka Leo
During his time working for Ka Leo, Anowar photographed an array of issues present in his community. Anowar's story on Francis Dornfried follows the story of a man barred by homeless shelters due to his seven dogs. His coverage on Francis' story was originally a project for a class that caught the attention of the public. Those familiar with Francis Dornfried may not know him by name, but might often see him with his seven dogs under the Kapahulu overpass.
"I live in Waialae and he lives at the intersection. I used to always see him while I was driving by but just never thought of talking to him," Anowar said. 
For his Journalism 330 class, he decided that the focus of his video would be on Dornfried and his seven dogs. 
"If you go to Safeway through Kapahulu you'd have to cross the intersection. So anytime I'd go to Safeway I would see him with a bunch of dogs," he said.
Anowar approached Dornfried and his dogs without his cameras. He pet one of the dogs and introduced himself, and from there shared a conversation about their different paths in college. He later asked if Dornfried would be willing to be interviewed for his project, which he agreed to take part in.
This story, along with the several others Anowar wrote during his time at Ka Leo, helped build his portfolio and opened the door to local news outlets like  Civil Beat and the Associated Press, providing him with mentorships and opportunities. This eventually led to Anowar receiving an internship with the Chicago AP News in Illinois.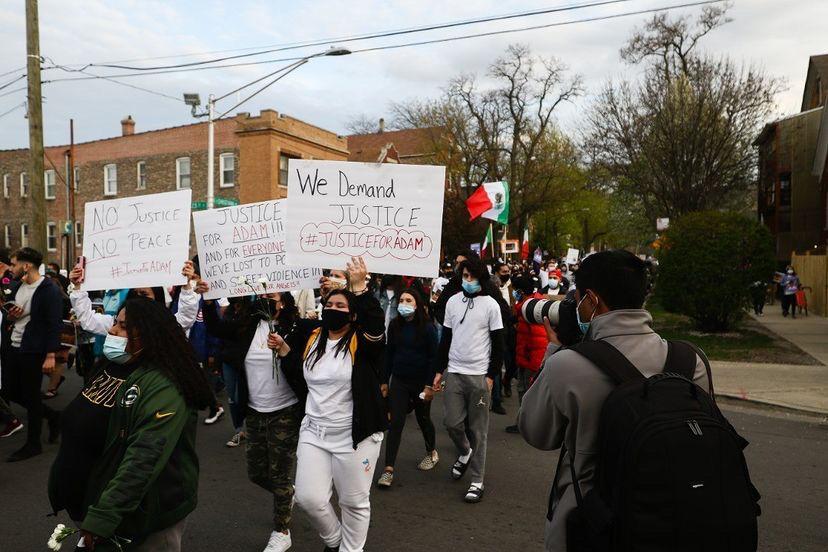 From being a "nobody," according to Anowar,  photojournalism provided him with an identity. One of his most memorable achievements was seeing his first byline during his time at Ka Leo. Through his work he was able to understand and be a part of many communities. 
During the Thirty Meter Telescope protests on Mauna Kea, Ka Leo was unable to send any staffers to give coverage on the issue. Anowar was eager to cover the protest and funded his own trip.
"He was at Mauna Kea for about a week and beared through the cold temperatures and long hours working. He would send me his photos and videos," previous Ka Leo Editor-in-Chief Chavonnie Ramos said. "I uploaded them to the website. I think during that time, our popularity and engagement skyrocketed because we were getting a lot of good visuals from the scene."
Anowar recalls being welcomed by the Native Hawaiian community during his time covering the protests. 
"He was always the most reliable photographer I've ever worked with and one of the most responsive," Ramos said. "Whenever there was breaking news, I would always call or text him first and he would respond within minutes saying he's on his way."
As a photojournalist, becoming acquainted with your subjects is a given in the profession. A majority of the subjects photographed by Anowar took time and trust, something that he has grown to appreciate through his journey as a photojournalist.
A close encounter: The Capitol Riot
January 6, 2021 Capitol Riot
Anowar could not anticipate that he would ever witness an event like the Capitol takeover. He traveled to Washington during his Christmas break to see the inauguration on Jan. 20. Booking a one way ticket to Washington, he would not anticipate what would unfold on Jan. 6.
"A lot of people were telling me the sixth might be a big day," Anowar said. "That it might be a scary day and to be careful. Nobody anticipated that they would break into the capitol."
Having just finished filling photos underneath the Washington Monument , he wondered what to do for the rest of the day. A breaking news report blared from his phone, reporting on marchers breaking into the capitol. 
From the White House, he ran toward Capitol Hill, which was also on Pennsylvania Avenue. Floods of maskless people swarmed the zone, and the event was the largest gathering Anowar had seen since the COVID outbreak
Without proper gear and armed with only a mask and disinfectant gloves, Anowar let himself be swept up the stairs of the capitol building in order to snag a picture.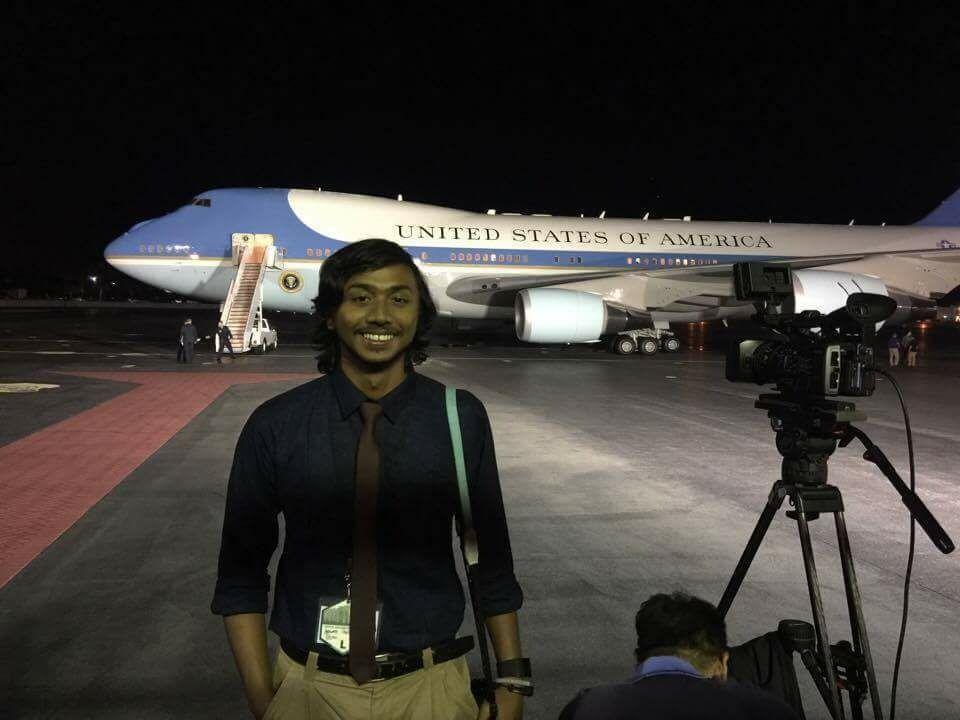 "There were some platforms on the grassy area for the inauguration. The police were forcing people to leave the capitol, at one point they started throwing tear gas and I slipped off a stage and tapped one of my lenses," Anowar said. "It was really, really minor compared to what happened to other journalists. A New York Times journalist got her camera broken. That was so horrific what had happened to her."
In his brush with a mob known to hate the press, when asked what he liked to cover most, Anowar answered politics.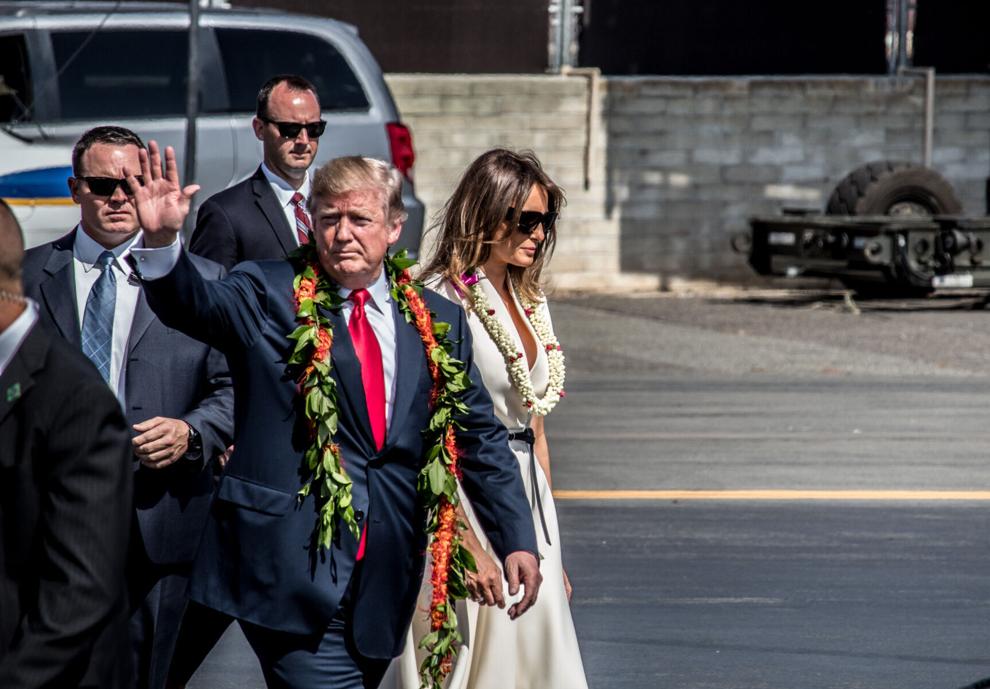 "I love covering politics during election times like the mayoral one, gubernatorial one, presidential one, I love those," Anowar said.  "I love the late nights, I love working in the camping headquarters and photographing the candidates, the winning moments, you know, behind the scene moments."
A special moment for Anowar had been taking a photo of Obama's annual visit to his vacation home on Oʻahu. From admiring the photo of Obama and the Air Force One on the front of a newspaper, to taking his own photo, Anowar's dream of working for the wire service as a photojournalist sparked to life. 
Anowar admits that he is a long way from achieving this goal, but hopes to accomplish this in order to make his parents proud.