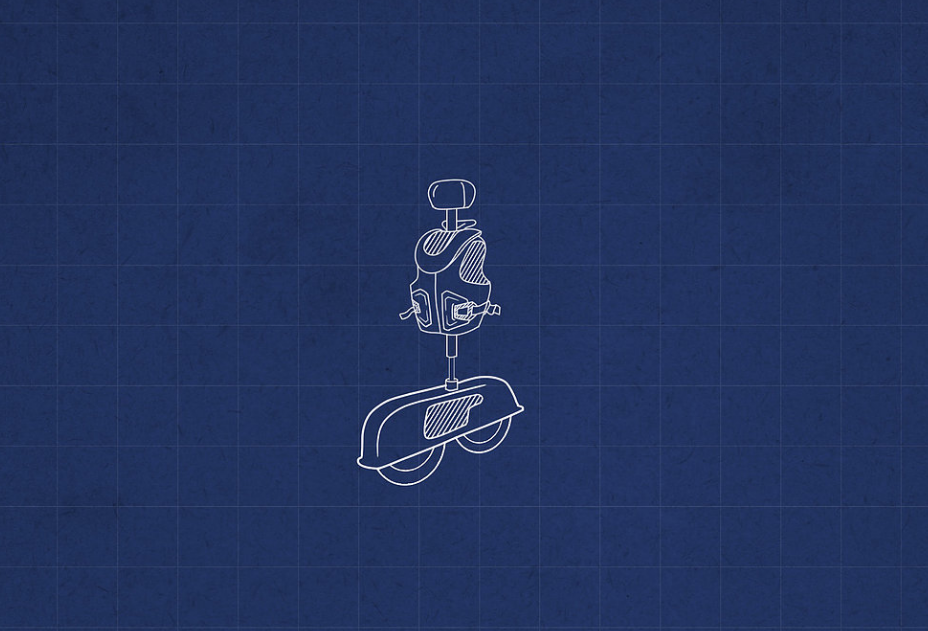 Austin Yoshino was inspired to design a customizable gait trainer because of his younger brother Brandt, who lives with cerebral palsy. The walker that Brandt uses hinders his mobility because of its design, size and weight. 
"That's the biggest issue — getting him in and out of his devices, taking him to places where we usually go," Yoshino, a mechanical engineering student at the University of Hawai'i at Mānoa said.
Yoshino's design is a customizable gait trainer that incorporates gyroscopic technology in the wheels. The gyroscopic technology will help the wheels become self-balanced instead of having four points or more contact the ground. He said the design will help  users to walk for longer periods of time. 
Originally, Yoshino worked on the project in a graduate school course and did preliminary research to define the problem. 
Yoshino decided to put together a team to "revolutionize the market of gait trainers." 
With the help of Everett Amundson, Jason Chan, Jillian Kuba and Kendra Horvath, G-Trainer LLC was born. 
One of the company's goals is to spread awareness of cerebral palsy. 
"We're tackling one small part of the problem," Yoshino said. "But if we can encourage other people to potentially get their own research and their own funding, and create their own dimensions that will help other problems, you know, and then we will have succeeded in that."
Yoshino then entered the Pacific Asian Center for Entrepreneurship's Breakthrough Innovation Challenge in 2018 and won first place with a $2,000 cash prize. 
The money was used to help pay for the foundation fees and a 3D printer, which Yoshino uses to create prototypes. 3D printing, according to Yoshino, takes a lot of time because it is a trial and error process. He said it takes a lot of time management skill to balance his company and school work. 
"One thing that I'm very impressed with Austin, is that he's very forward driven and is very interested in helping the company advance," Amundson, a UH Mānoa junior business major, said. "And you know, he's very, like, not single minded, but, like, just I would say, driven."
By the end of the semester, Yoshino and his company aim to have a working prototype to pitch to companies.
"Our goal is to pitch this to a company and have them partner with us to help us upscale it," Yoshino said. 
The next step for G-Trainer LLC is to get more funding for the project.  
"Other students can see that people their age are going out and doing stuff like this, or being very active and very involved and that it's possible for a 21-year-old to start his own business, and have other students collaborate on that," Amundson said. 
To follow their journey, visit g-trainerllc.com