Graduating from college is a once in a lifetime experience for most students, even if it may not turn out the way they hope. Since Spring 2020, UH Mānoa hasnʻt had an in-person commencement ceremony, and Spring 2021 will be no different, marking a full year of online learning due to the COVID-19 pandemic. 
Pandemic or no pandemic, graduating from college is a big milestone in a student's life, especially for first generation college students. Nothing can replace walking in a cap gown and sharing the special moment with friends and family. 
The Fall 2020 commencement for UH Mānoa was broadcasted online for students and their families to watch along. There were virtual messages from UH President David Lassner, commencement speaker Leslie Wilcox, commencement student speaker Amalie ʻAlohilani Monlux and mahalo messages from the graduates.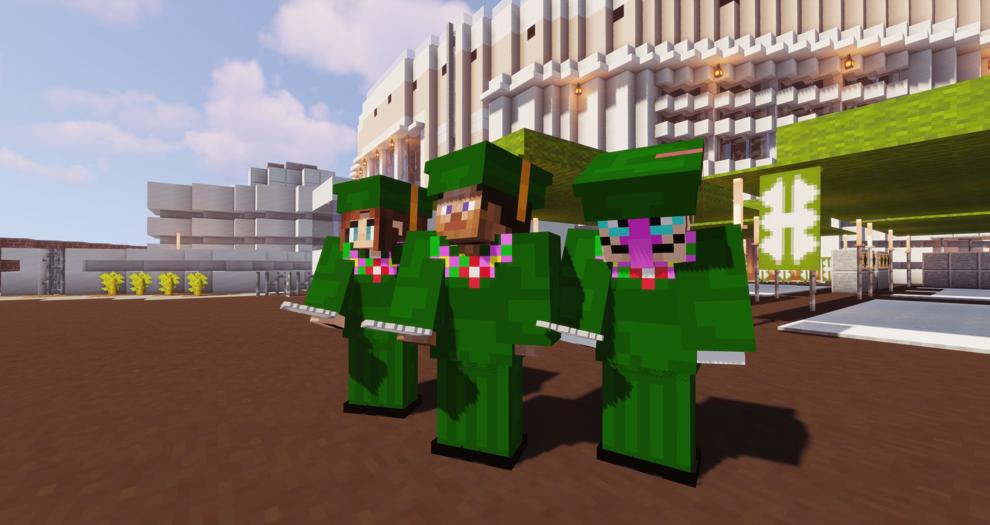 Dan Meisenzahl, the spokesperson for the University of Hawaiʻi, announced in November last year that the Fall 2020 commencement was not to be held in person due to the health concerns with the ongoing pandemic. In an interview earlier this semester, Meisenzahl said that it is unlikely that there will be an in-person graduation ceremony for Spring 2021 as well, but that it is still too early to tell.
However, on Mar. 4, UH released an official announcement that graduation will again be held virtually. UHM Provost Michael Bruno said the virtual ceremony will include a guest and student speaker as well as a message from President David Lassner. 
A national concern
An article on NPR noted that students at the University of Missouri in Columbia were upset that Fall 2020 in-person commencement was cancelled while football games at stadiums were allowed to take place.
 "I wouldn't be upset if it was all or nothing," Jayme Henderson, a graduating senior at the time from the University of Missouri, said in the NPR interview. "It seems like the university is picking and choosing what events are important to have, which doesn't really seem fair."
Students of these universities have started petitions to convince administrators to safely hold in-person graduation ceremonies. They say that this can be done through social distancing, limiting the amount of guests the graduate can bring, everyone wearing masks and assigning where each family sits during the ceremony. 
The University of Missouri petition informs the public on how unfair it is for them to hold football games in stadiums that can fit 20,000 people, but yet they can't provide a social-distanced commencement ceremony for college graduates to celebrate all of their hard work throughout the years.
A voice from the students
What do the Fall 2020 graduates have to say about their graduation ceremony being cancelled? How did they celebrate the special occasion? Did they get to see their family and friends?
Keiley Alvaro, who double majored in ethnic studies and psychology, was disappointed about not having an in-person graduation. She said that she understood it wasn't meant to be, considering the circumstances.
One memorable thing that came from her celebration occurred while she was taking grad pictures with her friends. She said she met an elderly lady who shared a connection with her about missing commencement. The woman said she never had a college graduation ceremony either, due to World War II. 
"She was so genuine and so sweet," Alvaro said. "She's Japanese and she ended up giving all of my friends and I $2 bills for good luck, and we still have it. So it just kind of made graduation even more special because she took the time to pull over and tell us her story on how she didn't get a graduation ceremony." 
Alvaro said she was looking forward to having her friends and family there to congratulate her and shower her with leis. Despite not having a ceremony, she said the ethnic studies department did a zoom party for the graduates, so Alvaro got some sort of celebration at the very least.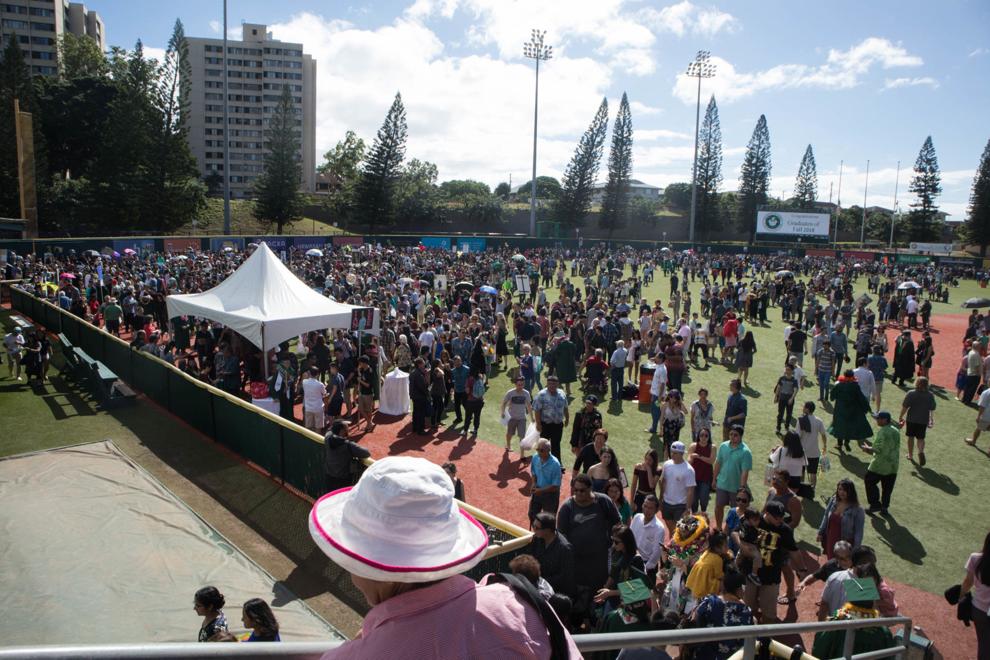 Mia Camp, a communication major at the time, was also disappointed about not having an in-person graduation ceremony and wished that the UH College of Social Sciences did a virtual ceremony for everyone because it would've been a nice gesture. Instead, she went out to dinner with her friends and had a big Zoom call with her family. 
"You go through your whole college experience leading up to graduation and especially at UH like the lei ceremony, you see pictures of all those people with leis all the way to their eyes," Camp said. "I feel like that would've been super cool and just hearing your name called in the stadium." 
Camp noted that she would have preferred to have an in-person graduation ceremony, but that everybody has to make the best of the situation. Even though the event was canceled, Camp still bought a cap and gown to take grad photos for the memories and to celebrate her accomplishments, especially since she graduated a semester early.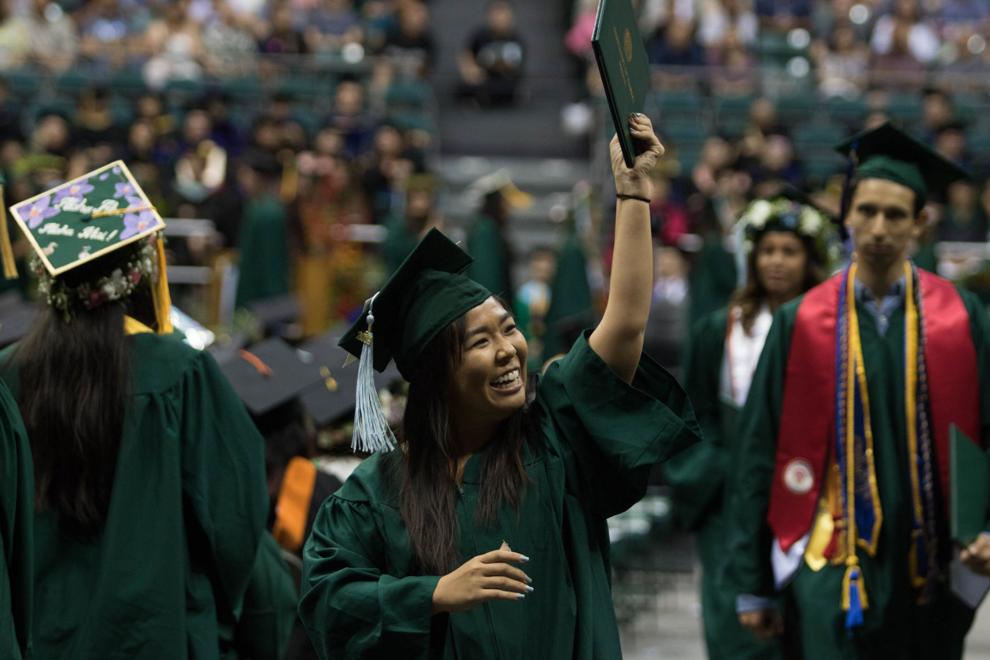 Chachie Abara, a psychology and Ilokano studies major at the time, wasn't surprised that the ceremony was canceled, but she expressed disappointment about not having an in-person ceremony.
Being the first person in her family to graduate from a four-year university, she said that the lei ceremony is something that can't be replaced. She said that one positive thing that came from her celebration was that she got to treasure the time and memories she made with her family.
"During this time, I took part in coordinating for FilGrad 2020," Abara said. "One of the biggest disappointments was that it had to be canceled due to the regulations. So if I wanted an in-person graduation ceremony, I would've wanted it to be with FilGrad for 2020."
FilGrad is a Filipino graduation ceremony for those who want to experience the culture and learn about the Filipino community. Abara, being one of the coordinators, is currently helping to plan a virtual ceremony for FilGrad 2021.
Looking forward
Meisenzahl remains hopeful for Fall 2021, saying that UH will likely see a return to on-campus activities and in-person classes. He believes that as more people get vaccinated, restrictions will start to relax and Hawaiʻi will slowly see a return to normalcy.
"We're optimistic, we're planning for it, but what restricts us are the current guidelines for COVID-19, which includes the six-foot social distancing," Meisenzahl said. "A classroom that fits 30 people can only fit 10 people with the social distancing requirements. So the hope is as more people get vaccinated, the government regulations on COVID-19 will relax."
According to the COVID-19 State of Hawaiʻi Portal, Phase 1A is done. Now, Hawaiʻi is in Phase 1B, which includes first responders, frontline essential workers and adults ages 75 and over. After Phase 1B is done, the state will move to 1C, which consists of adults ages 65 to 74, people with high-risk medical conditions ages 16 to 64 and essential workers not included in the previous group. 
Once Phase 1C is done, Hawaiʻi will move on to Phase 2, which consists of people ages 16 and older, including students. Though there is a limited supply of vaccines at the moment, Phase 2 is expected by Summer 2021.