Located between Shokudo and Ala Moana's parking structure on Kapiolani Boulevard, artisan café Bread & Butter collaborated with Japanese gaming company Bandai Namco Entertainment to bring back Pac-Man, the iconic arcade game, with a tasty pop-up.
This delicious twist features a Pac-Man-inspired menu and wall-to-furniture decorations, making it the first of its kind in the United States.
Some of the themed menu items include Pac-Man-themed loco mocos, garlic shrimp, pancakes, burgers and even desserts, such as red velvet cake and cheesecake.
Though the results of the concept are worth several Instagram posts, the prices are not ideal for college students, as they range from $9.50 to $16.95, and $5 for the Pac-Man drinks. It would have been more exciting had there been more food options rather than the limited number of entrées. However, the splurge is worth a try on your first visit to the pop-up.
If the Pac-Man themed food does not strike your interest, the café also offers customers their regular menu to choose from.
The café itself has an airy, spacious feeling. While the original space is still recognizable under its new decorations, the colorful retro additions are appreciable.
The service is relaxed and the food takes no longer than 10 minutes to arrive. The café accepts both debit and credit cards along with cash.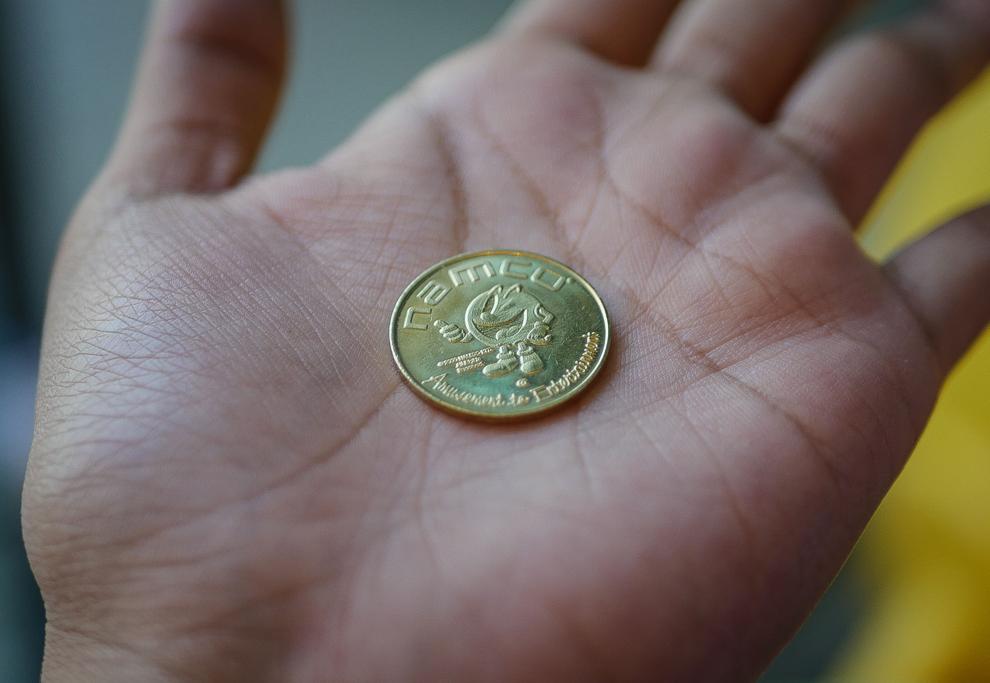 The pop-up also has the arcade game available to play, featuring various versions of the Pac-Man game. Customers can play one free game with a special Pac-Man token, which is given on the way out of the café or at the request of one.
Though the café feels airy, there is a lack of space to give customers more than one arcade game to play with. It can be difficult to get a turn, especially if customers come in a group and they all want a chance to relive or experience '80s gaming culture. The line to the game resembles what one might see leading out of a bathroom or at any Dave and Buster's in America.
In addition to the food and the decorations, PAC-STORE partnered with Bread & Butter to sell original goods such as accessories and clothing of the arcade classic.
The store is located at 1585 Kapiolani Blvd. Daily hours will vary, but it will remain open at Bread & Butter until Thursday, May 31.