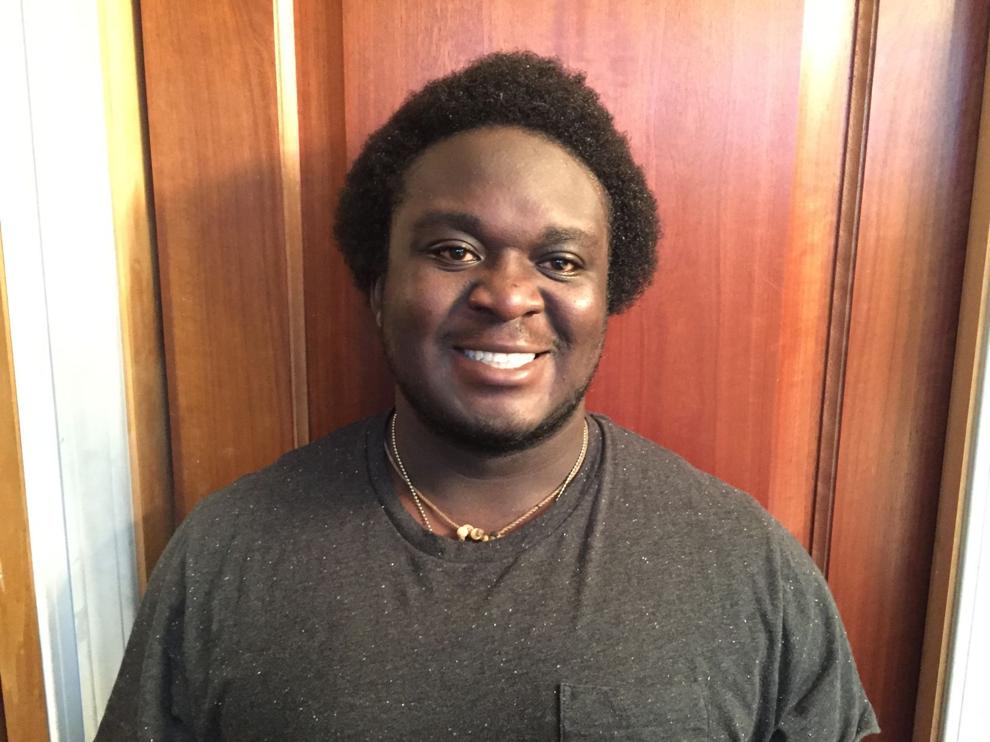 In Frear Hall, the resident advisors post information about themselves next to the elevators behind a glass panel. One day I decided to read the one on my floor. Unlike the other RA's postings, this one was quite modest in design. It was nothing more than a plain piece of paper with one paragraph and his picture attached. 
Ciza Swanson was born and raised in Burundi, Africa. At two years old, his father had left and his mother had passed away from complications after giving birth to his younger brother. He was one of eight children, but, unfortunately, five of his siblings had also passed due to illnesses. Ciza remarked that he was fortunate enough to be taken in by an orphanage where he was raised for seven years. He and his younger brother and older sister were adopted and moved to Santa Barbara in 2004.
Many have the preconception that being raised in an orphanage in an impoverished country like Burundi would be a detriment to one's upbringing. Ciza looks back on that time as something that imparted great wisdom on him, saying that it "taught [him] not to take anything for granted."
He went on to say, "When I reflect on the tragedy that affected my own family, I realize how life is never guaranteed and I should do all and anything in my power to live to my fullest potential."
Today he is pursuing a major in public health and a master's in nursing. 
Why did you choose to attend UH Mānoa in particular?
"First I wanted to pursue medicine and an MD, then I did my research and that takes a whole lot of time and a whole lot of money and so much energy. I just wanted to get out of there as fast as possible. Nursing pretty much does the same exact thing as a doctor does, especially abroad."
Why did you choose to become a residential assistant? Do you feel like the experience has possibly helped you in anyway?
"Yeah, it has. An RA, they're just geared towards assisting others. That's what resonated the with me the most. I just wanted to be there if people wanted me. And the position has really helped me grow as a person. You definitely learn how to deal with many different kinds of people and you get a lot of conflicts too. You learn how to handle those well and efficiently. I've grown more patient and how to handle conflict as opposed to before I was an RA." 
What made you want to pursue a major in public health?
"I just have a passion to serve others. I know that sounds cliché, but my plan is to get my public health degree and go on to get my masters in nursing but in surgery or emergency medicine or something. I'm gonna go to underserved countries and with the background knowledge of public health and how communities work in terms of health, I can use that knowledge as well with my degree in nursing to really do some positive damage."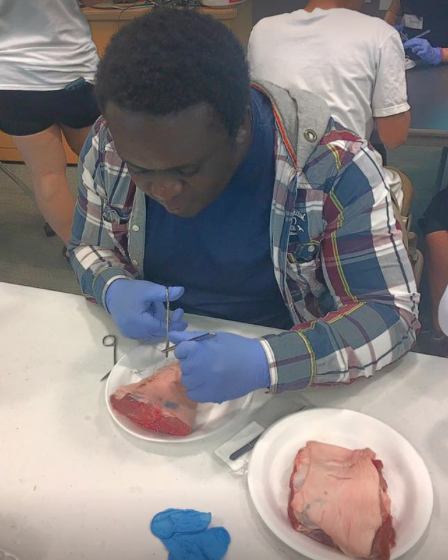 At the end of his biography, Ciza wrote this:
"Times can be tough, and understandably you can become overwhelmed, therefore, if you need anything… anything at all, I am just a knock away. Sincerely, Ciza Swanson." 
No matter who you are, college can be a stressful endeavor at times, whether it is from hours of lost sleep trying to get a thesis perfect, having to walk between classes in a downpour without an umbrella, having another one of your mopeds fall victim to theft or not having enough meal swipes for that tub of ice cream down at the market. Whatever it is, we all have those days. Ciza's story is a reminder that in spite of the bad days, one can still find a purpose in hard times and derive something positive from them.