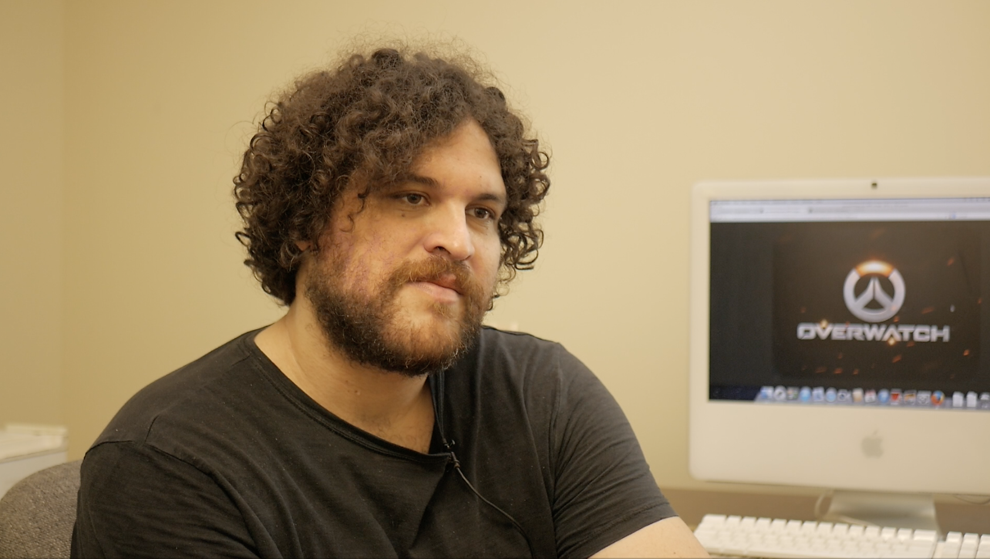 A new communications class took the University of Hawai'i at Mānoa by storm this spring semester. Emerging Topics: Esports and Society (COM 392) is headed by Graduate Assistant Nyle Sky Kauweloa of the School of Communications.
The class focuses on the topic of eSports, which are online multiplayer video game competitions that are held throughout the world.
His class is made up of a cross of hardcore gamers, students with a passing knowledge of eSports and those who lack any knowledge on the concept. Kauweloa says that he has been careful with introducing the topic to his class, not wanting to overload his students with the entirety of the eSports community. 
Topics outlining the course include the general foundational concepts of playing and leisure time, the games that are played in eSports (like "Overwatch" and "League of Legends"), the structure of eSports and competitions, ethical concerns and his research in collegiate eSports.
Kauweloa wants the class to be as inclusive and diverse as possible. With his class largely consisting of women, he wants his female students to recognize that "even though this is largely a male dominant activity overall, there is an upcoming contingent of female players who are wonderful competitors."
"I hope that when they leave the course, they understand that my interest in research in eSports is really about the future, about what we consider work and what we consider play and the intermingling of the two," he said. "This is going to be the future in entertainment and it is also going to be the future of a type of profession that young people can get into."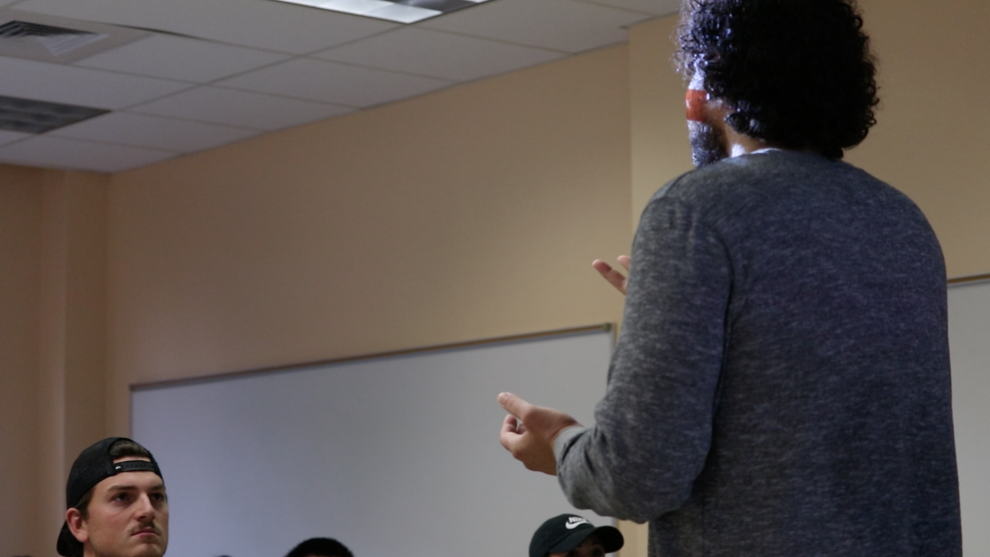 Kauweloa also hopes that his students understand the many facets of eSports and that they will get involved with the competition. He plans to try and get popular game streaming network Twitch to present to their class about the opportunities there are, especially in a collegiate aspect.
"I want them to get into the topic of eSports – not as an abstract idea, but to get into it by learning about the players and their backstories. That's what people draw into traditional sports as well," he said. "I want my students to become like miniature fans and to find the players they like."
At the School of Communications at UH Mānoa, every PhD student like Kauweloa must teach a course relating to their research.
Prior to doing his master's in 2010, Kauweloa lived in South Korea, a country where eSports is highly regarded, for almost seven years. With a big interest in technology in South Korea, it was not until Kauweloa took a social media class taught by UH Mānoa Communications Professor Wayne Buente that his interest in eSports spiked.
"[Buente] had a professor Skype in; her name is Kishonna Gray. She talked about her interest in gaming and that was the first time I really thought, 'Oh wow, this is a subject that I can really study as a legitimate subject.'"
Kauweloa has always been competitive with gaming, starting with the 1987 arcade game titled "Street Fighter" by game developer Capcom.
"'Street Fighter' was a game that really led me into looking at games as something that was a meaningful activity for me," he said. "It was also the first time I understood the competitive side of gaming. I got a rush out of playing in the arcade with the people I didn't know and potentially beating them."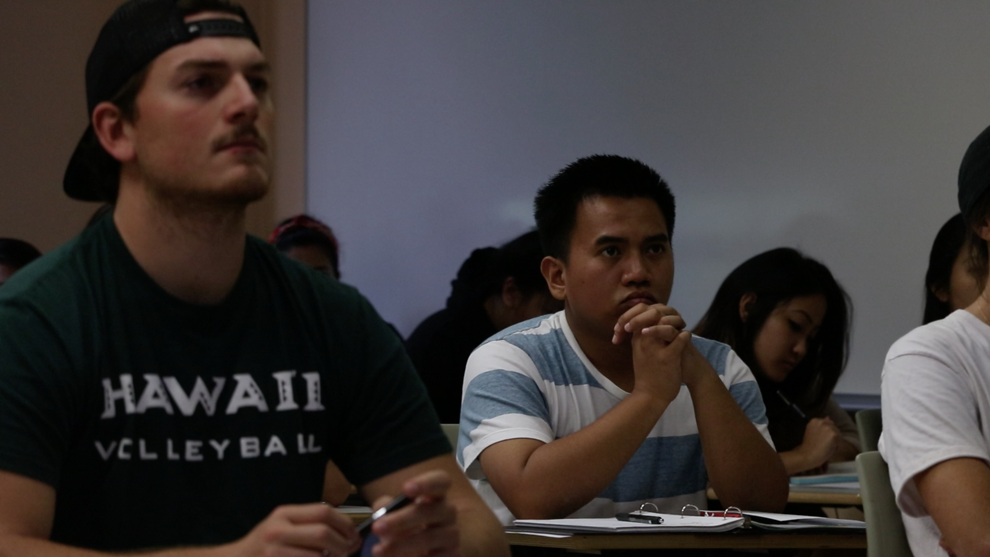 After starting the PhD program, he began to look at the professional side of eSports and the professional gamers themselves. But Kauweloa found that these gamers were a difficult community to get ahold of.
"They are literally the Michael Jordans of the industry," he laughed. "It's not like you can write a tweet that you'd like to interview them."
This led Kauweloa to shift his focus onto collegiate eSports, which is now the center of his research. He is currently looking at the scholarships and universities that offer students to play video games as student athletes.
While UH does not offer such a program, Hawai'i Pacific University is the first college in the state to offer eSport competitive scholarships. They also recently launched the grand opening of the first collegiate eSports Arena in the state at Aloha Tower.
According to Kauweloa, collegiate eSports programs began in 2014 when Roberts Morris University in Chicago became the first to offer scholarships for eSports athletes. Now, there are over 60 programs in the U.S. offering these types of scholarships.
The graduate assistant wants to continue teaching this course in the future. Kauweloa said that he was offered to teach the class this upcoming summer session, but that he will not be able to. Whether he will be teaching the class in the fall or next spring is uncertain.
"It is a course I see a future in, so in many regards this course is sort of trailblazing the future for other eSports. This is most likely one of the first courses offered in the United States with regards to eSports. And I'm sure there are other courses that are being offered in eSports related to the different aspects of it. But in UH, in Hawai'i, this is the first time we have had this."
Kauweloa is looking forward to hearing feedback from his students at the end of the semester in order to continue improving the course.
"... This is just the beginning," he said. "This is going to be the future of a type of sport; a type of competitive profession in the future."