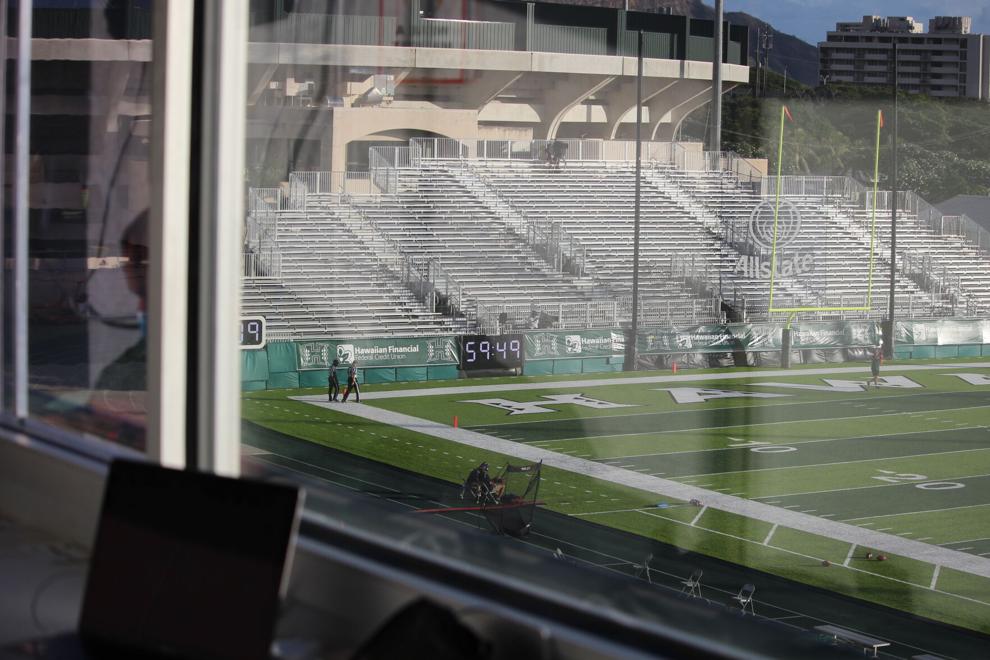 Silence filled the newly built T.C. Ching football field for the past three home games this season, but tonight fans will bring life back to the stadium.
Fans are now allowed to attend UH football games under the State's new gathering guidelines, but only 100 student tickets total will be available for the game tonight. The rest of the seats will be reserved for friends and family of the players and select season ticket holders.
While these new rules are exciting for some, certain students are upset about how their ticket availability is determined.  
For students, a weekly raffle process picks 50 students before every game. Those selected students will then get to invite one peer, who is a vaccinated UHM student, to accompany them. This week's raffle opened on Oct. 18 at 12 p.m. and closed on Oct. 18 at 8 p.m.
For other sporting events, such as UH women's volleyball, there are only about 30 to 50 tickets available and students may not bring a peer. 
Students, like Amya Hutson, are confused about the process of applying for tickets, leaving them to abandon the process altogether. "I haven't entered. I know you have to download an app, I don't actually know the app you have to download, so I haven't downloaded it," Hutson said.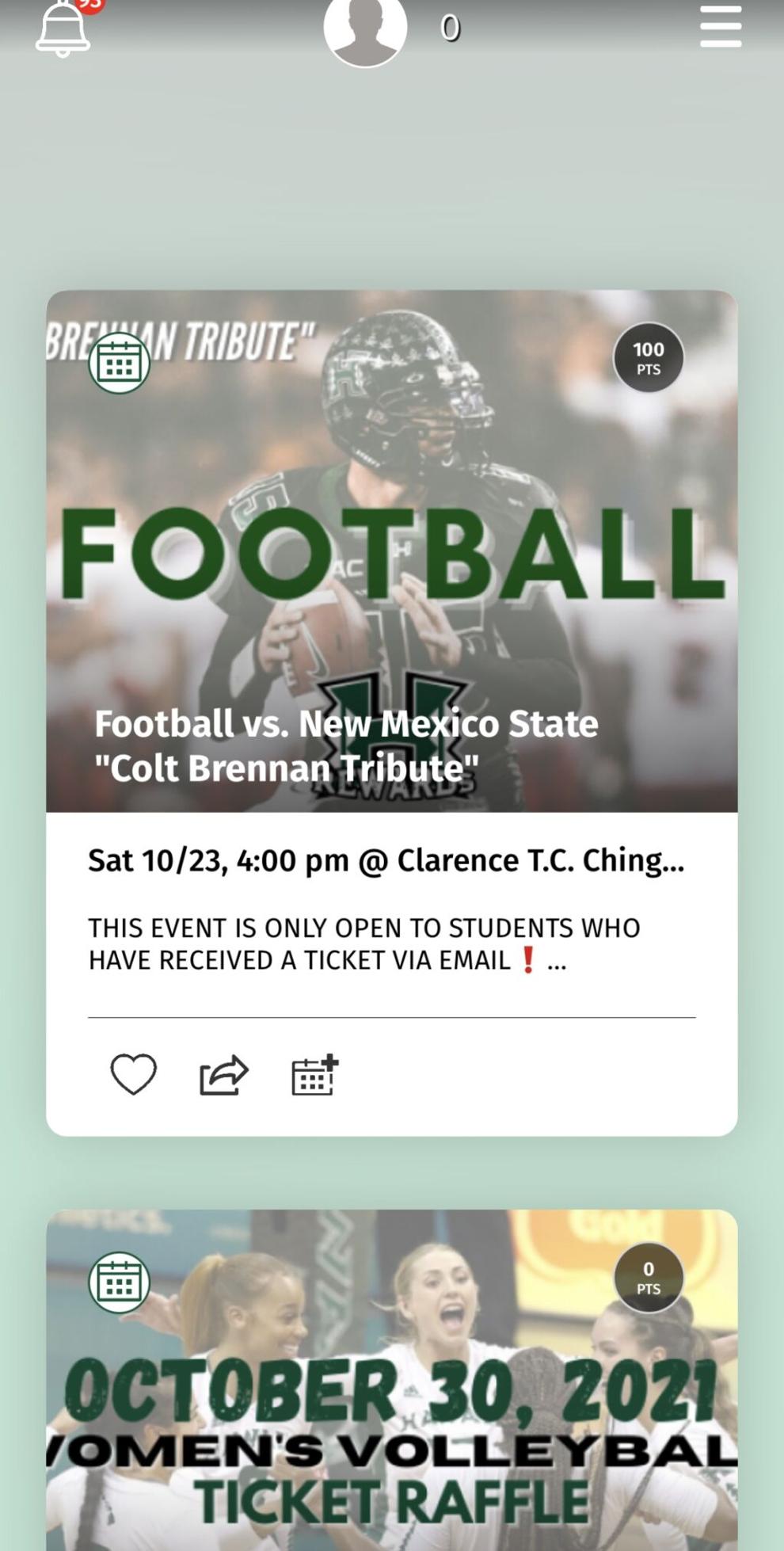 The raffle can be accessed from the Superfan app, which is available on most smartphones. Students are required to log in with their UH email and password to open a sliding page with all future games listed. By clicking on the game you are interested in, students can press the green "check in now" button to be added to the raffle and must wait to receive an email that confirms they were selected at random for a ticket. 
With the raffle process being random, certain students are concerned about their chances of getting a ticket and many have expressed doubt about going to the games alone. 
Luffy Johnson, a sophomore at UH Mānoa and a Residential Assistant of Johnson Hall B says, "I wouldn't go to a [game] by myself."
Liberty Greep, a transfer student from Texas, said that an app isn't her favorite way of getting tickets. "It's an interesting way of trying to emerge back to social events. I personally would prefer it if it was first-come, first-serve, but this is a new way of doing things," Greep said.
Greep has not personally entered the raffle either, although she said she would have been more likely to try if the tickets were on a first-come, first-serve basis. 
A survey conducted on the Ka Leo O Hawai'i Instagram page on Oct. 18, asked followers if they signed up for the raffle tickets and their opinions on the process. The replies, including students and others, consisted of the process being "inconsiderate and irrelevant."
34 responses were received from the poll:12 answering 'yes' and 22 answering 'no'. 
On the other hand, some students have voiced their support of the process as it allows at least some students to be present at the games. 
"In Georgia, I know a lot of the bigger schools do raffle tickets, specifically University of Georgia always raffle their game tickets just because they have a huge student population filling out the stadium on the weekend," Hutson said.
For more information, visit University of Hawaii Athletics.