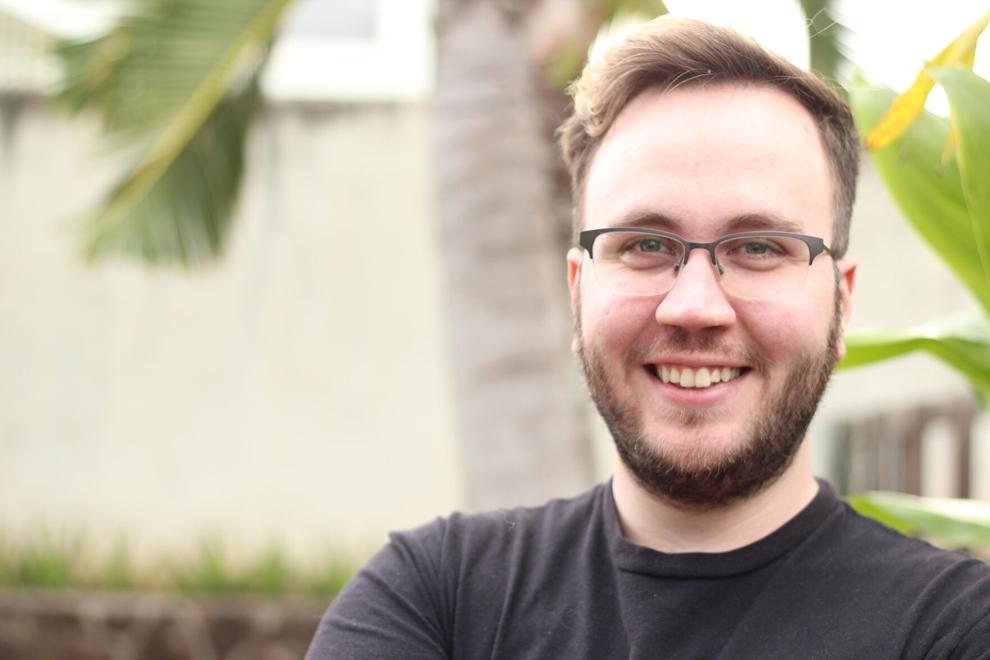 Speaking into his headset, University of Hawaiʻi astrophysics student Mike Andrews says excitedly, "Julian, you can have the Dreadfire Vessel I got, if you want it!" His statement is punctuated by a flurry of keyboard clicks as he prepares to transfer the item to his friend.
It's Wednesday evening, and Andrews' bedroom is softly lit by string lights and the glow of his laptop. On the screen, his "World of Warcraft" character – a monk troll named Riotgrrl – idles next to the corpse of the enemy his team has just defeated. Andrews is waiting for his friend to take him up on the offer. He's smiling with the satisfaction of helping someone else, through contact in close quarters, even if that action is virtual. Julian – or rather, his bovine avatar named Moowarrior – picks up the proffered vessel. "Thanks, Mike!"
Like millions of others during the COVID-19 pandemic, Andrews has been turning to online gaming as a social outlet as opportunities for in-person interaction fell away. For the past few months, he has been devoting a few hours each week to an online multiplayer roleplaying game, where he meets up virtually with the same group of players (mostly other Hawaiʻi residents) in biweekly "raids." This group, which fluctuates between 10 and 20 people depending on the day, includes some of Andrews' best friends as well as friends-of-friends he has never met in person. Over time, it's become a social affair. "Ostensibly, we're trying to do a raid - you know, we meet up, we try to beat this boss at this time. … Basically, as time has gone on, we mostly just talk story for the first 35 minutes. Now it's just a way to socialize and hang out." Listen
During raids, the group works together to defeat difficult enemies, obtaining gear - like the aforementioned Dreadfire Vessel - that helps their characters advance and for the group to collectively succeed. It's a lot like playing a sport and helping your team to score a goal. Listen As Andrews' raiding teammate, Devan Meinhart, explains, "Helping each other gear up is also an important part of the raid. … It's not uncommon for us to 'carry' a few lower geared people in order to help catch them up." 
Like many college seniors, Andrews had big plans for 2020. He was entering the home stretch of his degree and was beginning to think about graduate school. In late 2019, he spent several long weeks applying for research internships, which were all postponed and eventually cancelled as news of COVID-19 began to roll in. Outside of dashed academic hopes, he has faced additional challenges during the pandemic: fewer hours at work and new responsibilities that came with ailing family members. In the midst of this turmoil, he found himself turning to video games. Listen
Andrews was far from alone in his choice of coping strategy; four out of five Americans played a video game in 2020, according to an NPD Group survey. This survey also reported significant increases in game-playing across all age demographics. Steam, one of the world's largest game distributors, reported stunning usage jumps in 2020 compared to 2019: 21.4% more purchases and 50.7% more hours played. Activision Blizzard Inc., the makers of World of Warcraft, reported that 2020 saw their highest sales and engagement in nearly a decade.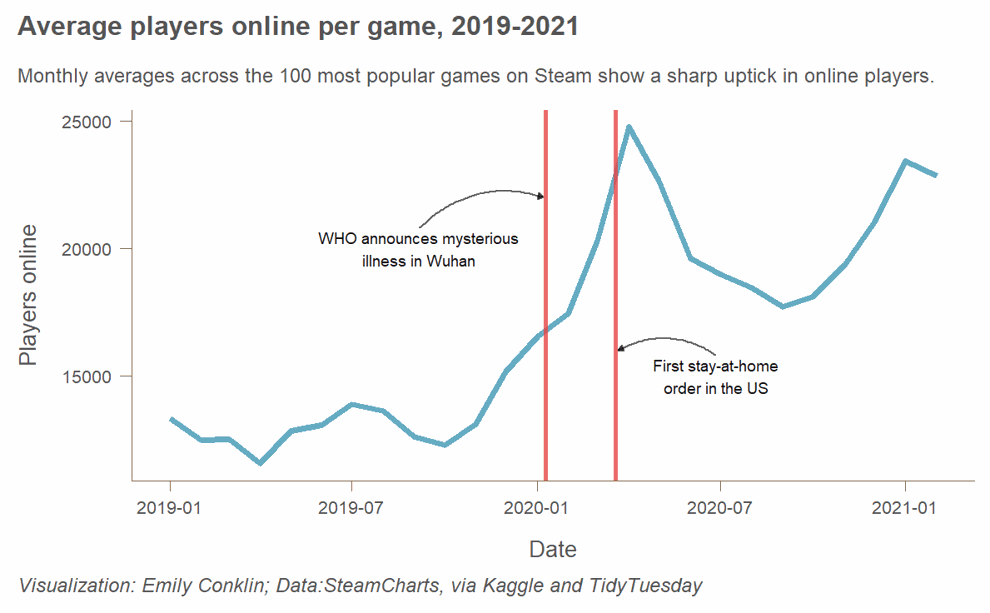 What might account for this spike in game-playing? "A good game takes up enough headspace that you can't languish in your awful thoughts about how the world has changed," says Nicholas Logue, a Windward Community College professor and long-time game writer. Listen. In a case study published in 2020, State University of New York at Albany graduate student Lin Zhu identified two main psychological drivers of pandemic gaming: games offer an "instinctive escape from realistic difficulties" and fulfill a "deep inner desire for social interaction." Logue also points out the accessibility of games; since they are an activity that you can do without leaving your couch or home, they are "ready-made for the pandemic."
For Andrews, games may represent not just an opportunity to socialize during a time of social distancing, but also an opportunity for camaraderie. Pre-pandemic, he enjoyed collaborative in-person activities, such as his role as a volunteer radio DJ and audio production director at the college radio station, KTUH. In this role, he helped station members with their audio production projects, and would frequently "fill in" to host shows when fellow DJs had to miss their shifts. Although such activities have been restricted the past year, games like the team-based World of Warcraft may help to partially fill the void. Fellow raider Meinhart says that Andrews "help[s] with calling out mechanics and tracking our overall progress as a raid," and that "communication, patience, and humor are a key part of the success we've had."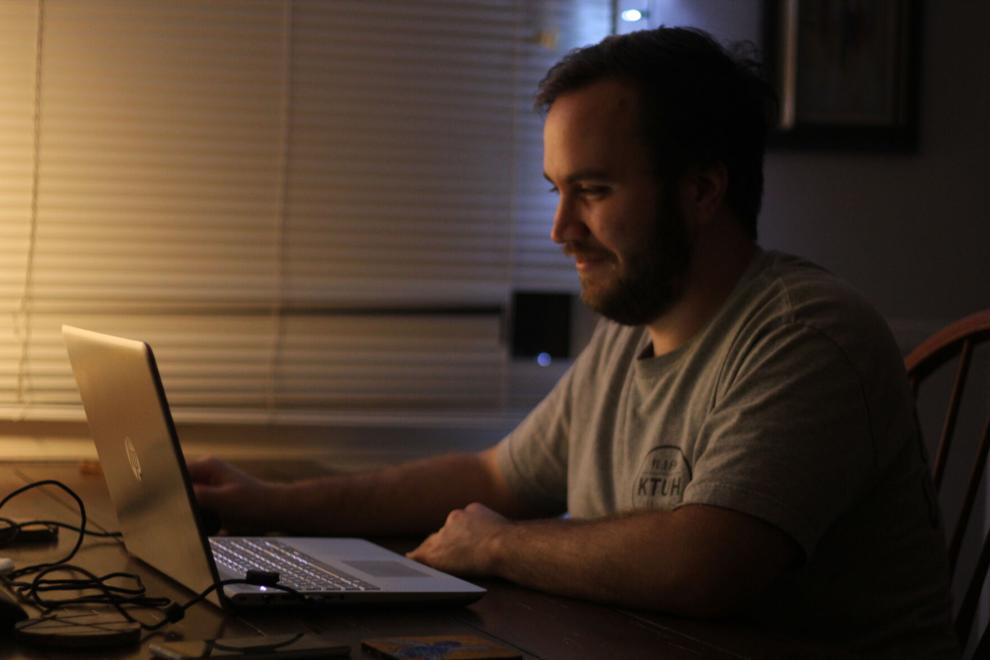 Still, raid nights are not a perfect replacement for the in-person socialization Andrews misses. The game itself is sometimes frustrating, adding a mental tax to otherwise lighthearted conversation, and Andrews describes conversing without the aid of body language as "a little weird," and that online interaction can sometimes feel a bit like acting. Listen. Overall, though, raid nights usually leave him in a better mood than when he started. As Professor Logue states, "It's the ability to just relieve stress, the ease with which we can play games… For the most part, I think that games are an incredibly positive way to escape."