The University of Hawai'i at Mānoa's Department of Theatre and Dance and College of Arts and Humanities bring The Last King of Bali to Kennedy Theatre on February 7.
The play is inspired by Pencok Saang, the traditional Balinese chronicle, which brings oral tradition to the stage. Set during the reign of the last King of Bali on the islands of Bali and Nusa Penida, we follow the story of how the villainous Dalem Dukut came into possession of the Pencok Saang, the magical dagger. Peaceful village life on the island of Nusa Penida is quickly soured when their power-hungry ruler, Dalem Dukut, wreaks havoc.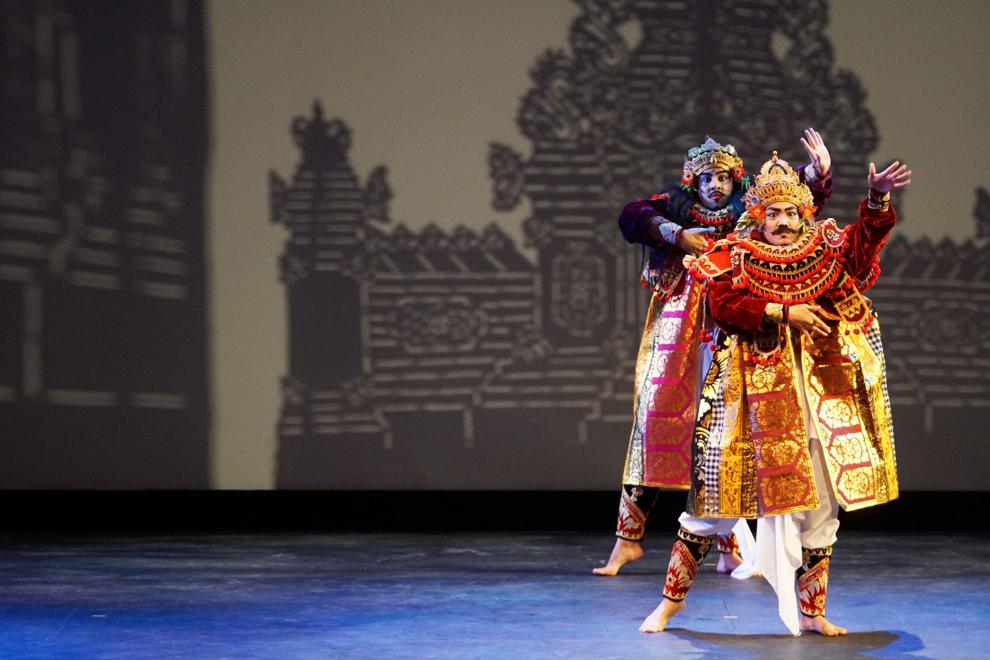 The Last King of Bali is a Balinese Wayang Listrik show. Wayang meaning shadow puppet theatre and listrik meaning electric. The production stays true to this definition, as players breathe life into the puppets and costumes with electrifying energy. 
"This show is probably the most exciting show I've ever directed," said Kirstin Pauka, Director and Professor of the Asian theatre program at UHM. "It requires an amazing level of teamwork between actors, dancers, puppeteers, special effects people and our guest artists."
Utilizing shadow puppetry and Balinese musical ensembles called gamelan, every visual and tactile element of the production is put on display making the show appeal to all of the senses.
Pauka and I Madé Moja are co-directing The Last King of Bali along with their large artistic team. 
"I really appreciate the opportunity to share the beauty of what happens on the screen with everybody, but also the knowledge of what's happening behind the screen," said Kalā Müller, graduate student studying Western acting through the Department of Theatre and Dance.
The production required more than six months of nightly rehearsals for the dancers, puppeteers and actors. However, the musicians have been training for more than a year. 
To get a deeper look into the Balinese tradition of performing arts, the shows on February 8 and 15 will have pre-show open discussions with the production team and audience at 6:45 p.m.
Tickets are available at the Kennedy Theatre Box Office or at etickethawaii.com.
There are five showings happening on the following dates:
February 7, 8, 14 and 15 at 7:30 p.m. & February 16 at 2 p.m.
Regular tickets are $25, $22 for Seniors, Military and UH Faculty/Staff, $20 for UHAA Members, $15 for students and $8 for UHM Students. For cheaper tickets, the February 8 show is offering throwback prices at $5 for UHM, $10 for discounted tickets, and $15 for regular tickets all with valid I.D.
For more info visit: http://manoa.hawaii.edu/liveonstage/lkb/