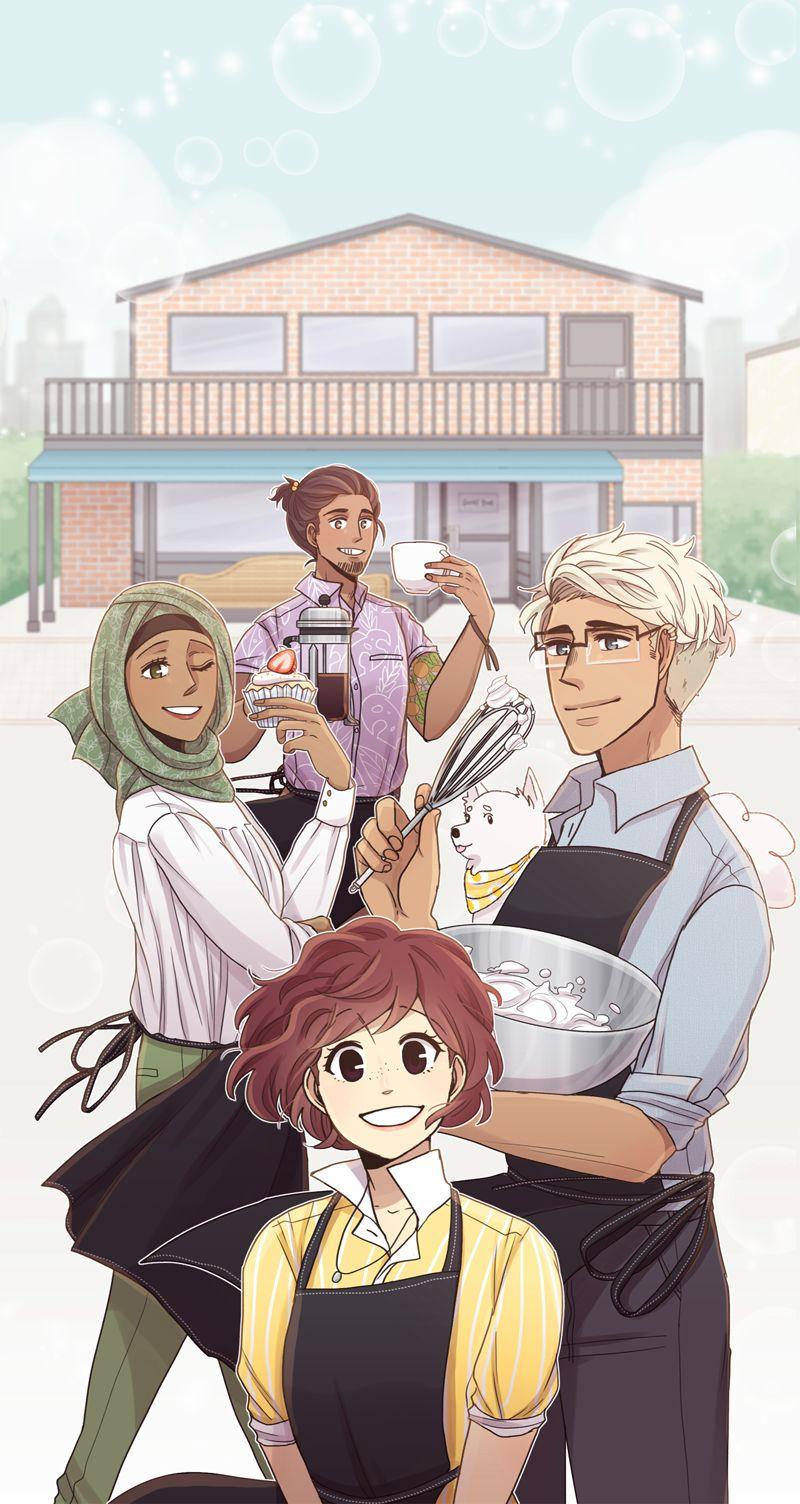 The day for a regular college student ends after their last homework assignment is done or they have ended their shift at work. However, this is not the case for Robyn Hamada, who spends her extra time as an author of a popular webcomic.
Hamada is a student at the University of Hawai'i at Mānoa working towards a medical lab technician certificate.
But at home, she replaces her textbooks with her drawing tablet and becomes "Leehama," author of "Gourmet Hound," a popular comic series that receives tens of thousands of views on each chapter on the webcomic sharing platform LINE Webtoon.
Her journey to becoming a thriving web artist began with being an avid fan of comics herself.
"I read manga and webcomics since I was a kid, but I didn't consider making a comic until I was in college," Hamada said. 
Despite her lack of formal art training, Hamada recounted buying her first tablet to draw comics simply because she enjoyed doodling.
"Gourmet Hound" tells the story of Lucy Fuji, a woman with an uncanny sense of taste and smell. 
"When Lucy discovers that her favorite restaurant, Dimanche, has changed kitchen staff, she realizes she does not know the identity of the chef whose cooking she has loved for years. When a lucky accident leads her to two former chefs at Dimanche, she decides that she will do her utmost to track down each of their old colleagues in order to rediscover that 'perfect taste,'" Hamada summarizes.
"On a storytelling level, Gourmet Hound is about people who have gone through something painful, and maybe have not reacted in an ideal way," Hamada said. "As the characters deal with the aftermath, I hope people who have also gone through painful things will feel comforted, and have a laugh at the lighter parts of the story."
While the thematic elements of the comic are food centered, with both the characters and chapters named after foods or dishes, the artist herself reports that she has very little experience in the kitchen.
"Beyond helping out at home and the bare minimum I had to do to get by when I lived in a dorm, I've done very little cooking," Hamada said.
Most of the inspiration for her art comes from her love of watching cooking shows on TV and food videos on the internet. The idea for the story came about from the concept of "food that tastes like home when you're far away, whether by distance, time, or death," something Hamada believes can resonate with others, as she experienced this herself when she attended college in Nebraska.
Currently, the comic is released once a week, on Sundays. According to Hamada, depending on the complexity, from scripting, to coloring, to creating the framework of the pages, a single completed chapter is the culmination of 20-30 hours of work. "During the first year of serialization when I updated twice a week … I was spending 40-60 hours per week on the comic art alone," Hamada said. Each chapter is roughly 30 panels.
While her status as a part-time student last year helped to create a more flexible schedule to draw and manage her schoolwork and deadlines, she recalled pulling all-nighters almost weekly, and sometimes multiple times a week to meet the needs of both her instructors and her fans.
Hamada has some words of encouragement for aspiring artists. "The beginning can be discouraging because building an audience is a slow process, and the product is never as good as what you see in your head—but the more you post, the more there'll be for people who do find your work one day. Just start, that's the hardest part." 
For those who still feel shy about putting their real name to their art, Hamada recommends writing under a pseudonym like her. "Leehama" is the name Hamada has gone by since publishing her first webcomic, "Flowerpot," in 2017 and is also the username for her comic's social media accounts. 
"...but I encourage you to talk about your creative endeavors with your friends and family, and seek out friendship with other creators too," Hamada said.