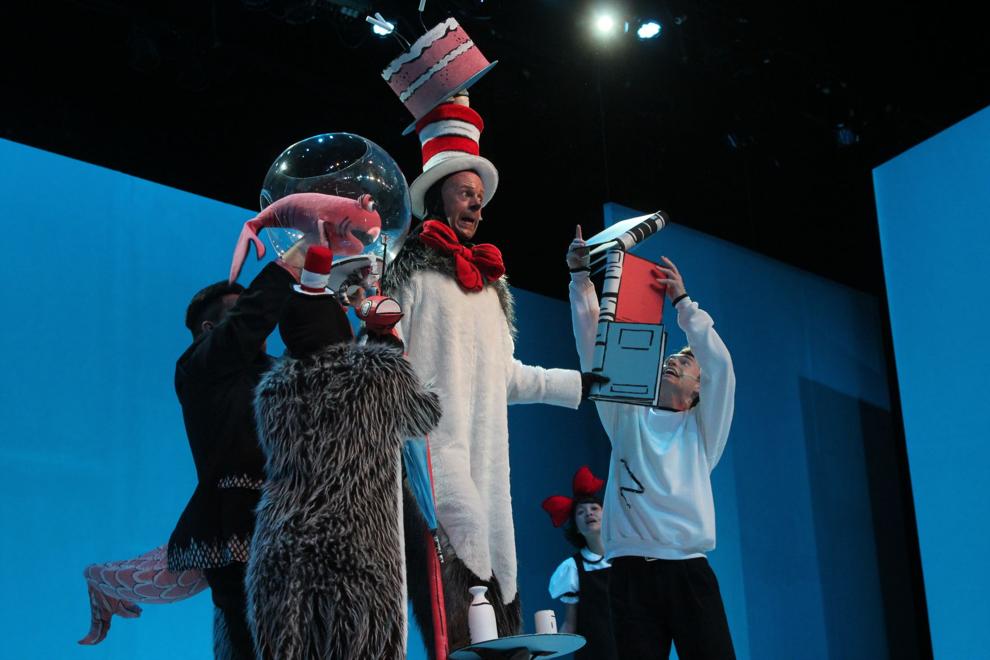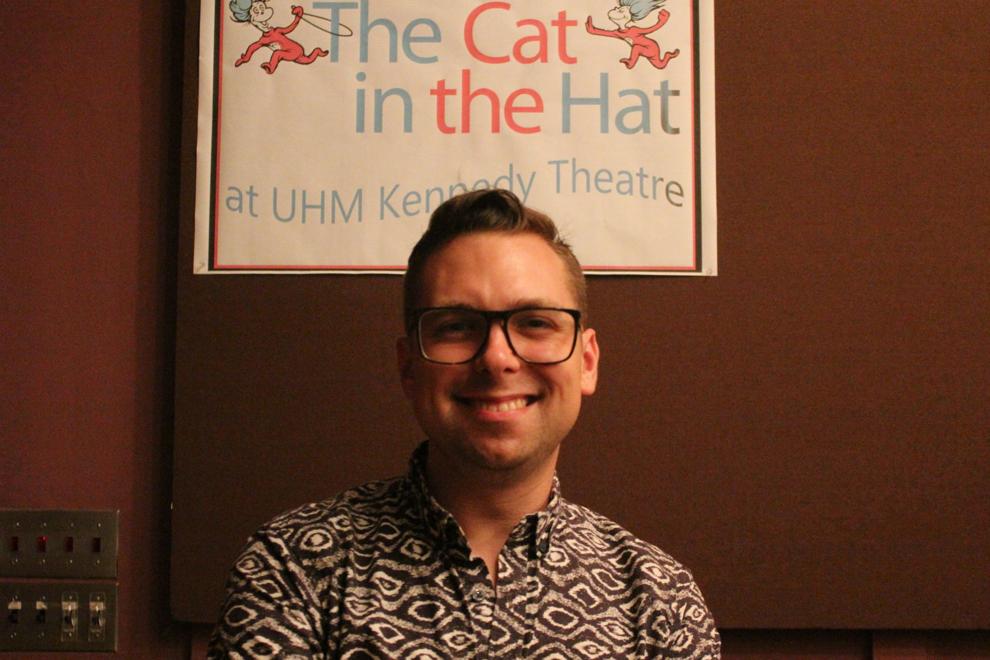 Nathaniel Niemi returned to the University of Hawai'i at Mānoa this year as a guest director for the theatre adaptation of the children's classic, "The Cat in the Hat." Niemi graduated from UH Mānoa in 2016 with a Master's of Fine Arts in theatre for young audiences. Within the same year, he was also awarded the Stage Directors and Choreographers Society (SDC) Directing Award at the Kennedy Center American College Theatre Festival in Washington D.C. 
Ka Leo talked story with Niemi to learn more about his background in theatre and discuss the production process of bringing this beloved children's book to life on stage. 
Josiah Ladiero: What is it about theatre for young audiences specifically that appealed to you?
Nathaniel Niemi: "I moved here from Chicago where I was performing in a lot of theater for children. I was really enjoying that, I love the idea that theater can build empathy with children, can educate children, and that it can entertain and bring joy to children. I've really enjoyed performing as an actor. Then, I wanted to take a bigger role in creating the work, that meant learning how to direct and devise new pieces. That brought me to the program to take a leadership role in the creative process in creating work for children."
Niemi's take on "The Cat in the Hat" incorporates slapstick comedy that involves exaggerated movements and vibrant choreography. This style makes for a rich and visually stimulating theater experience.
JL: I understand aside from traditional theater you studied clown performance art, what was that like?
NN: "Not like birthday party clowning but like performance art. I was part of this kind of a underground clown scene in Chicago and strange clown performance art. Some of it geared toward children and some of it not. It's about physical comedy performance. I think that's where a lot of my love for a style of performance, that includes sharing directly with the audience what's happening and taking them along on your journey, [comes from]. There's no sort of fourth wall, I can actually see the audience, I'm actually interacting with them in some way… That is this show, "Cat in the Hat".We've made a style choice with it, to make it [where] actors are doing big physical comedy in a really cartoony style. We really just wanted to bring the book to a three dimensional, live on-stage performance."
JL: What is it about the cat in the hat that appealed to you so much?
NN: "I love creating movement with actors. I love creating movement on stage whether that's finding beauty in it or just choreographed chaos in it. But I love working with actors to put that on and letting them bring something to the table. In this case, they really did. They brought their own ideas and I think because the piece was so collaborative in creating it, it's so much richer. It's not just me as a director. I don't come in with the final authority going, 'Well this is what we're gonna do. Boom, we're doing it.' I think it's just better for everyone if I come and say, 'This is where I think we're headed, what do you guys think, what are the ideas, let me try out a bunch of things.' Then we make choices and build the show based on those things. Getting to do this style appeals to me as well, it's so energetic, it's so musical, it's just tons of fun. I'm so excited to see how children respond to it."
Today's youth are enamored with smart devices and various forms of digital mediums of entertainment, Niemi places emphasis on theater for younger audiences.
JL: Do you feel is the importance of exposing young audiences to theater and live action forms of entertainment?
NN: "There's something sort of amazing that happens communally between audience members, that they're having an experience together. Also with experiencing live performance, that there's a sort of this immediacy and an empathy building without distance. On screen we can look away, we can turn away, we distract ourselves. There's sort of this distance between us and what's happening on screen. But here, I see them more engaged. If you love the book, you'll love this production on stage. And you'll be surprised and delighted. We've added in fun bits of comedy that we think liven things up. I'm so excited to see how children respond to it."