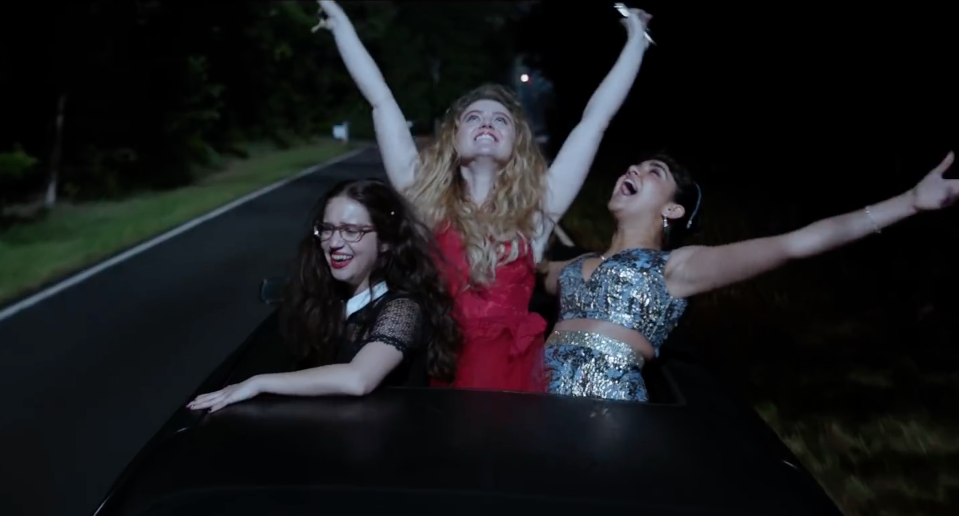 Movies:
"Blockers" (April 6, Rated R)
When a trio of parents, played by John Cena, Leslie Mann and Ike Barinholtz, uncover their daughters' plan to lose their virginity on prom night, these concerned adults find themselves doing just about anything to stop it from happening, even if it means chugging obscene amounts of beer through an orifice where beer should never be chugged. This film marks the directorial debut of Kay Cannon, best known for writing the screenplay for "Pitch Perfect" and its sequels.
"A Quiet Place" (April 6, Rated PG-13)
Starring John Krasinski, who also directs the film, and Emily Blunt, Krasinski's wife in real life who plays his pregnant, on-screen wife, "A Quiet Place" is described as a "modern horror thriller." In the film, Krasinski, Blunt and their two children must live in silence when a mysterious creature who hunts by sound threatens their very existence. As described in the film's trailer, "If they hear you, they hunt you."
Music:
"America" (April 6, Thirty Seconds to Mars)
The fifth studio album to be released by the American rock band "Thirty Seconds to Mars" and the first album released under the band's new label "Interscope," "America" was first introduced in February 2018 and later announced to be included with every ticket sold for the band's "The Monolith Tour." Lead vocalist Jared Leto is credited with writing and co-writing the first four songs on the classic rock album. The music video for the first track on their album, "Walk on Water," shows the band's attempt to capture "a day in the life of America" with 24 hours of the United States on the Fourth of July.