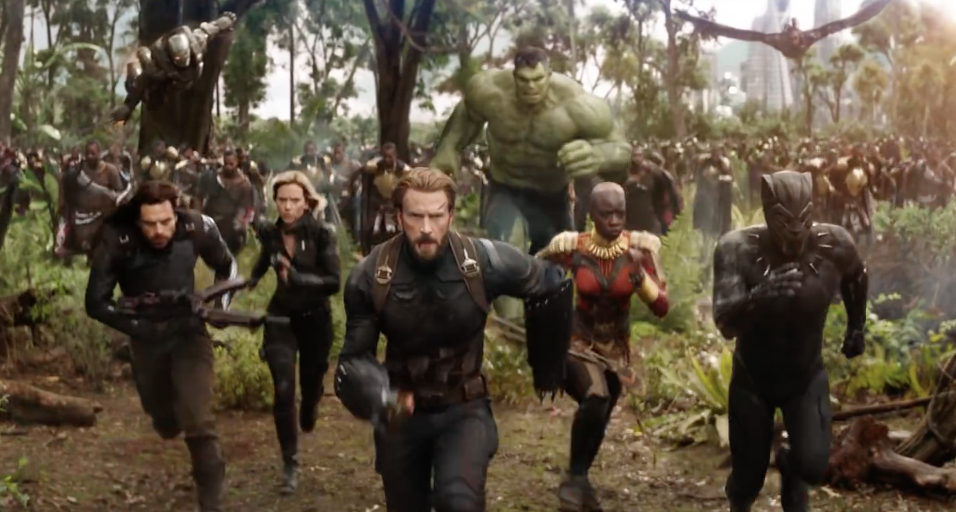 Movies:


"Avengers: Infinity War" (April 27, Rated PG-13)
Set two years after the catastrophic events of "Captain America: Civil War," the Avengers must team up with the Guardians of the Galaxy to take on the greatest threat to humanity yet, Thanos. In order to prevent the destruction of half of the known universe, the teams must work to ensure that Thanos does not get his hands on the Infinity Stones to complete the gauntlet that will allow him to bend reality to his will. The sequel to this film is already scheduled for release on May 3, 2019.
Music:


"Dirty Computer" (April 27, Janelle Monáe)
After a near five-year break from music, Janelle Monáe returns with her third studio album, "Dirty Computer." The album was first revealed in February earlier this year and was advertised in select theaters prior to screenings of "Black Panther." In an interview with BBC Radio 1, Monáe revealed that she had collaborated with late artist Prince for the album, particularly on one of the album's tracks, "Make Me Feel." This album also features collaborations with several other big names in music including Steven Tyler, Brian Wilson and Pharrell Williams.

"Beerbongs & Bentleys" (April 27, Post Malone)
Malone first revealed his plans for his second studio album, "Beerbongs & Bentleys," in February 2017. It was originally planned for release in December before being pushed back to April 2018. The first single from the album, "Rockstar," was released in 2017 and held the number one spot on Billboard's Top 100 for eight consecutive weeks. Malone also features artists Swae Lee, 21 Savage, Ty Dolla Sign and Nicki Minaj on other tracks in "Beerbongs & Bentleys."


Video Games:


"Adventure Time: Pirates of the Enchiridion" (April 27) [PlayStation 4, Xbox One, Switch, PC]
Based on the long-running animated series, "Adventure Time," "Adventure Time: Pirates of the Enchiridion" takes fans to the mythical Land of Ooo, now plagued with disaster. When a mysterious force causes Ooo to be submerged underwater, protagonists Finn and Jake, along with the handheld robot BMO and Marceline the Vampire Queen, set off on a journey that will take them across the high seas to find out who is behind the calamity and save their world.