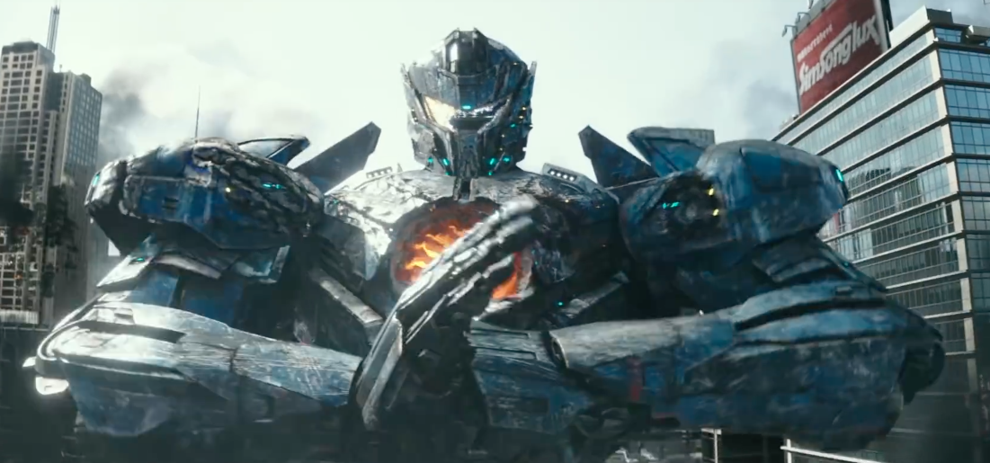 Movies
"Pacific Rim Uprising" (March 23, Rated PG-13)
A sequel to the 2013 hit sci-fi film "Pacific Rim," "Pacific Rim Uprising" follows Jake Pentecost (John Boyega), son of Stacker Pentecost, 10 years after the Battle of the Breach. When a mysterious organization reopens the breach, allowing Kaiju to pass through, and a rogue Jaegar appears, it is up to the new generation of Jaegar pilots to step up and prevent humanity's extinction.
"Unsane" (March 23, Rated R)
When her estranged ex-boyfriend begins to stalk her, Sawyer Valentini, played by Claire Foy, begins to search for any outlet possible to ensure her safety. When Sawyer signs up for a support group that helps victims of stalking, she finds out that she has unknowingly placed herself in a mental institution that restricts access to the outside world. As visions of her stalker begin to appear around her, Sawyer must find it in herself to fight her demons and escape.
Music
"Boarding House Reach" (March 23, Jack White)
From the lead singer and guitarist of duo "The White Stripes," "Boarding House Reach" will be the third studio album released by Jack White. In an interview with The New Yorker, White stated that some of the song lyrics on the album were written in his head rather than on an instrument. White produced and co-mixed the album as well as provided the guitars, drums, synthesizers and vocals.
Video Games
"Sea of Thieves" (March 20) [Xbox One, PC]
In "Sea of Thieves," players take control of one member of a four-person pirate crew where they are able to travel an open world via a pirate ship and assume roles like ship steering, navigation and firing cannons. Players will also embark on quests, search for treasure and engage in combat with other pirates. The game will feature cross-platform play between the PC and Xbox One consoles and allows groups of players to encounter each other throughout the course of gameplay. The cartoon style and exaggerated game physics allow players to perform simple actions like dancing along to accordion music and getting shot out of a cannon.
"Detective Pikachu" (March 23) [Nintendo 3DS]
"Detective Pikachu" follows game protagonist Tim Goodman, who one day comes across a peculiar Pikachu with the rare ability to talk. After their initial meeting, Tim learns that this particular Pikachu, despite not being as strong as other Pikachu, claims to be a great detective. The gameplay revolves around solving puzzles, collecting evidence and taking statements from both people and Pokémon to solve mysteries around the city. A movie adaptation starring Ryan Reynolds as the voice of Detective Pikachu is set to premiere in 2019.