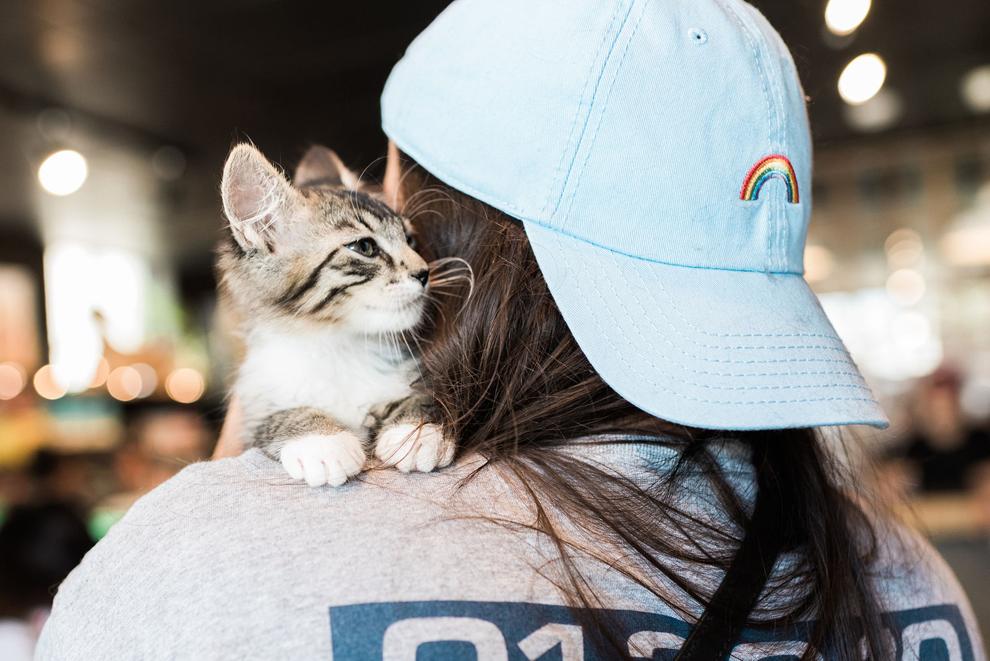 Before volunteering at a local animal shelter, Hawaiʻi Pacific University alumna Liberty Peralta did not know a lot about cats. But hugging a furry feline inspired her to create Popoki and Tea, a cat café pop-up that seeks to add a unique twist on the pet adoption process by combining social experiences with cats and boba tea. 
Boba and fur-ever homes 
Partnering with KAT Charities, an Oʻahu-based non-profit organization based that assists "with animal rescue and welfare," Popoki and Tea helps find homes for the found or rescued felines. 
"We've been successful so far; we've adopted out almost 80 kittens since we first started in June of last year," Peralta said. "I think we've tapped into a need we were hoping existed and confirmed that it did."
Peralta wanted to work with KAT Charities to not only to help find homes for cats, but to support a local organization as well. 
"They are a foster-based non-profit, which means that they don't have a shelter to work out of, so the people that they work with take care of these cats out of their own homes," Peralta said. "They don't have the visibility of a public space; it's harder for fosters to find homes for cats. They don't have a storefront or shelter, so the only real avenue that they have is the internet." 
KAT Charities also hosts its own adoption events in addition with working with Popoki and Tea. 
The cat café pop-up also supplies boba tea to event attendees. Flavors they have sold at past pop-ups include matcha, ube and hibiscus rose. The decision to add this to the Popoki and Tea dynamic was a mixture of Peralta's personal taste and aspects of "kawaii" culture. 
"Bubble tea is my choice of drink," Peralta said. "It seems like there's this subculture of people who are into "kawaii," or cute stuff. Seeing cats and boba seemed to be such a perfect match for people who are into that."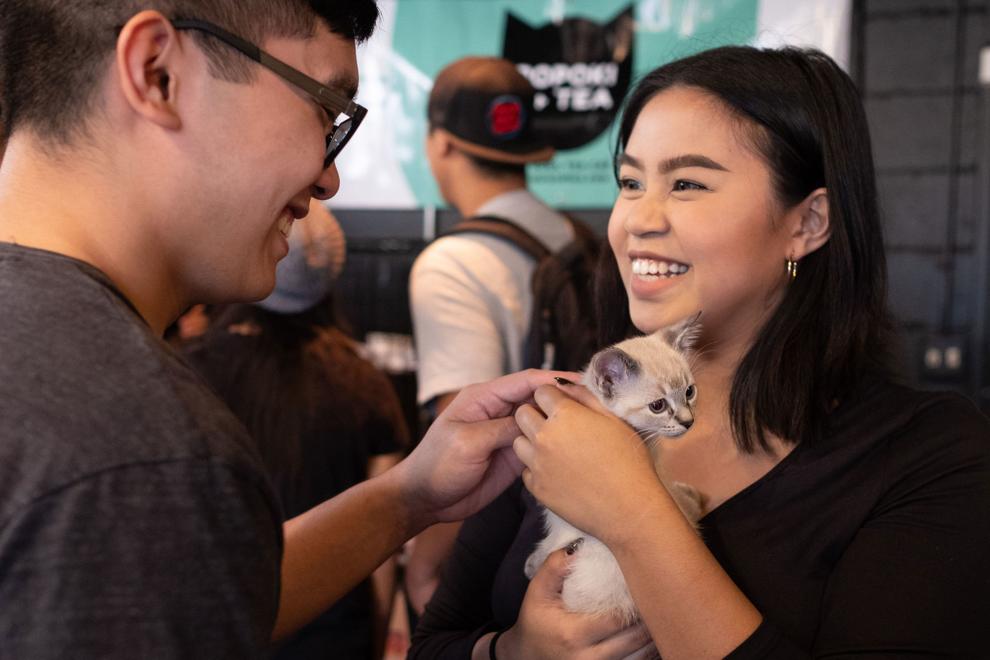 A cat's tale: the origin story of Popoki and Tea  
Peralta grew up on farmland in Waiʻanae with her sister. Although they had animals, she had no exposure to cats due to her father's initial dislike of them. 
"[Dad] always liked having animals around. We've always had dogs, and outside, we had the chickens. But we never had cats because he claimed he was allergic, and then he admitted later that he just didn't like cats," Peralta said.
Peralta was unable to connect with any feline friends until a volunteer opportunity showed her that "cats are cool." 
"I was first exposed to cats when I volunteered with a former employer. We had Community Service Day; it was a part of our job. My boss at the time – he's always been a cat guy so he wanted us to volunteer at the Humane Society. We took care of the cats; we were doing a lot of folding brochures and menial tasks like that and afterward we got to hold some cats and I was like 'Oh, cats are cool.'"
After opening her home to Mara, Peralta's "first and current cat buddy" according to the business' website, Peralta became a customer of "The Public Pet," a pet supply store in Kaimuki.  She began to think about a cat café pop-up event at the store and shared her idea with Jordan Lee, the owner of "The Public Pet," which is where Popoki and Tea have held past events.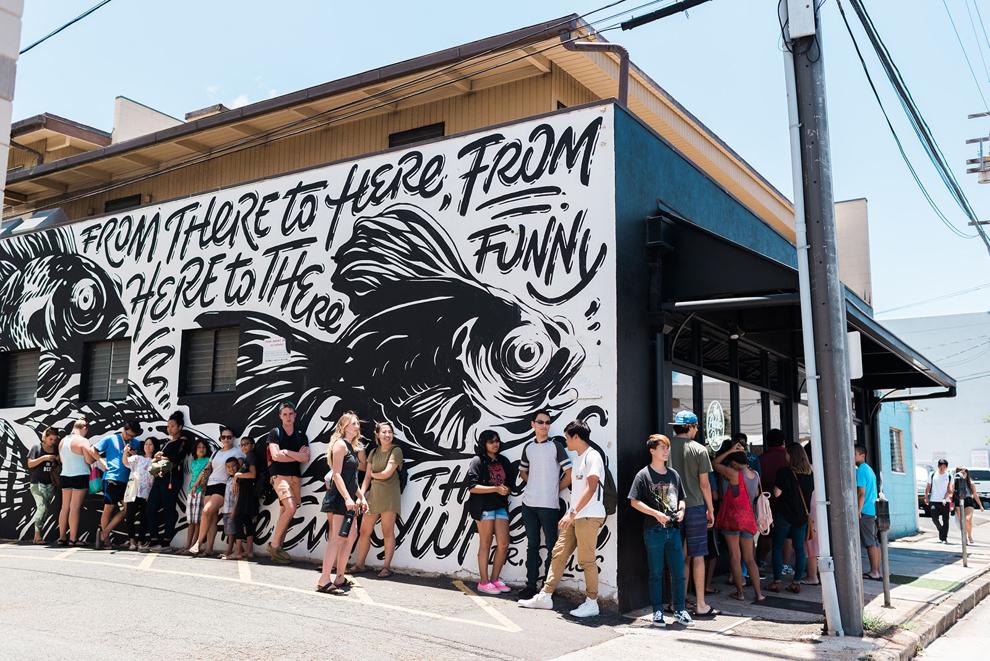 Popoki and Tea's next step 
Popoki and Tea is currently working on opening its first permanent location in Kaimuki, located next to "The Public Pet."
Peralta has worked for many businesses and done freelance work, but opening her own location is something new. 
"This is my first venture; I've always freelanced here and there between and even while employed. That's way different working for yourself and working out of your house versus having a physical location and signing a lease," Peralta said. "There's a certain process to it and that process takes a lot longer than you think it will. So that's been a learning experience."
Currently, Peralta and her team are working to finalize blueprints for the location and figuring out ways to make sure their store complies with Department of Health regulations, which include creating a space for the cats to be kept in, separate from the main room. 
The cats that will be at the permanent location will be supplied by KAT Charities. While work to establish the permanent location is ongoing, Popoki and Tea will still be hosting pop-ups. The next event will be on Nov. 30 from 10 a.m. to 1 p.m. at The Public Pet.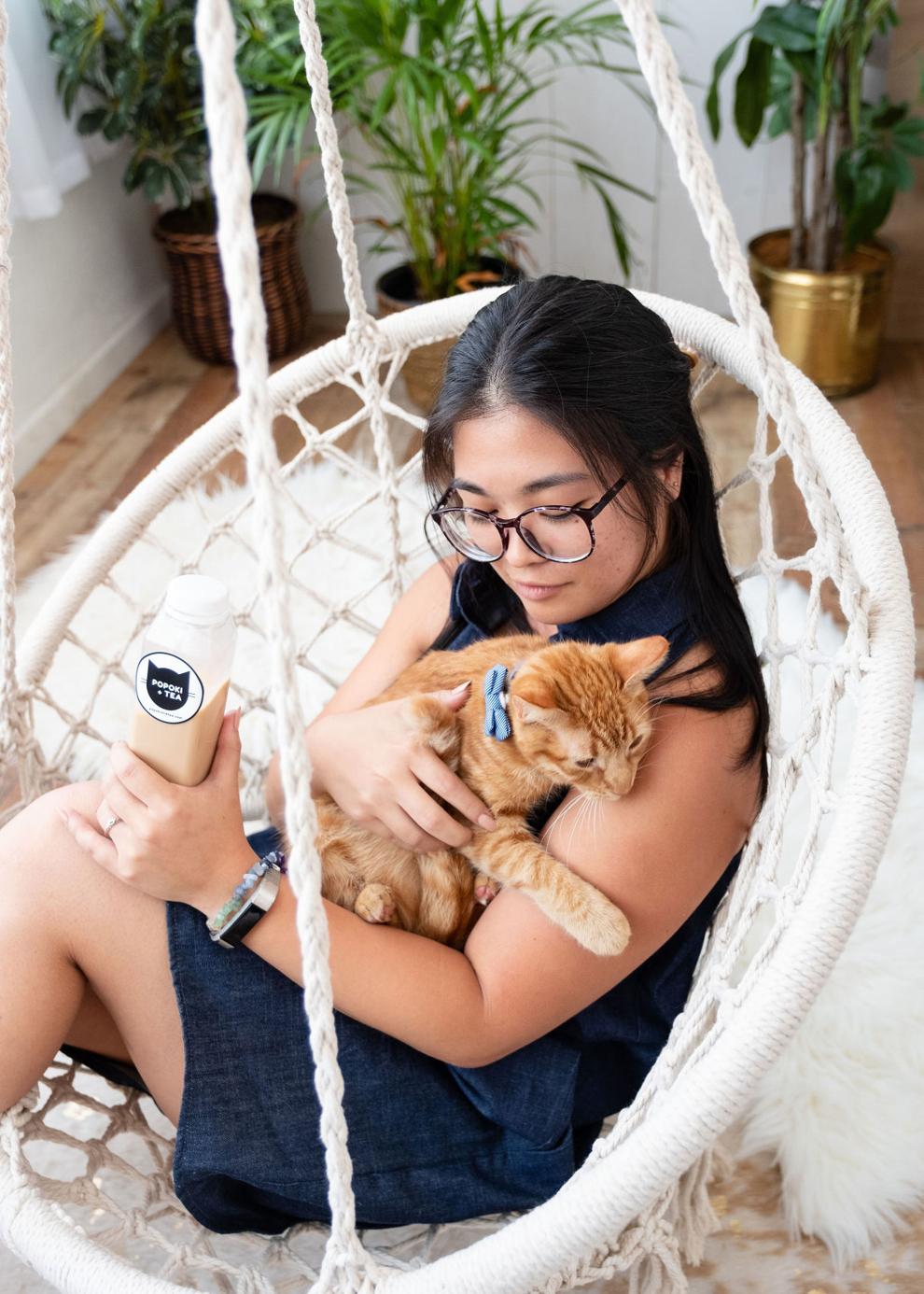 Living all nine lives 
While Popoki and Tea's main demographic are those who have an affinity for cats, Peralta hopes that the business will change people's minds about felines. 
"I hope that the cat café, Popoki and Tea, once we open, also serves as an indirect learning experience for people that haven't spent enough time around cats. They're a lot more nuanced than what we give them credit for."
She also wants students to partake in the Popoki and Tea experience, especially those who love pets or are unable to take care of one due to housing regulations or other reasons. 
Whether someone attends an event for the kittens or just the food, Peralta believes in the positive power that cat café pop-ups can promote within the community. 
"They're events where people can forge connections with animals and with each other in a 'third space.' The world could always use more places to make positive connections with others."