Accomplished playwright Y York will be reading selected works joined University of Hawai'i at Mānoa graduate Tani Loo at this upcoming event hosted by the UH Mānoa English Department. York hopes that attendees will leave with an understanding of "how a playwright walks in the shoes of her characters, even when the characters differ from her in age, race, gender, intelligence, and or politics."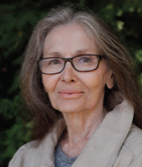 York is the author of more than 50 play, half catering to young people and their adults and the other half for adults without their young people. Her writing skills have earned her recognition in the writing community and garnered several literary awards including the Smith Prize for political theatre from the National New Play Network for "...and LA is Burning," the Berilla Kerr Award for "The Secret Wife" and the Hawai'i Award for Literature for "Nothing Is the Same"
For the event, York will be reading from a play she had written when she had lived in Hawai'i "...and LA is Burning." According to York, the play has "a comic motor but floats in a sea of national turmoil" as it sets the story of the trial of the LA cops that beat up Rodney King in 1992.
York is currently a Writer-In-Residence at the University of Hawai'i at Mānoa Creative Writing Program for the Spring 2019 semester. During her time here she will be working on a play while, at the same time, teaching ENG 313: Types of Creative Writing (Playwriting/Screenwriting). "My students' writing has me awe-struck.  I am honored to be their instructor." York said.
The event is free and open to public and is scheduled to be held in Kuykendall 401 on January 23 from 7:00 - 8:30 p.m. Attendees will also be treated to dinner.