Can you change layers of early 19th-century clothing in 19 seconds? What does that have to do with a play review? Everything. "A Gentleman's Guide to Love & Murder" is Diamond Head Theatre's (DHT) current on-stage production. An engrossing balance of empathetic acting and slapstick humor, the musical boasts technical skill and an endearing cast, leaving the message of the play with you, even after final curtain. Who decides what is right or wrong, fair or unfair, in love and loss?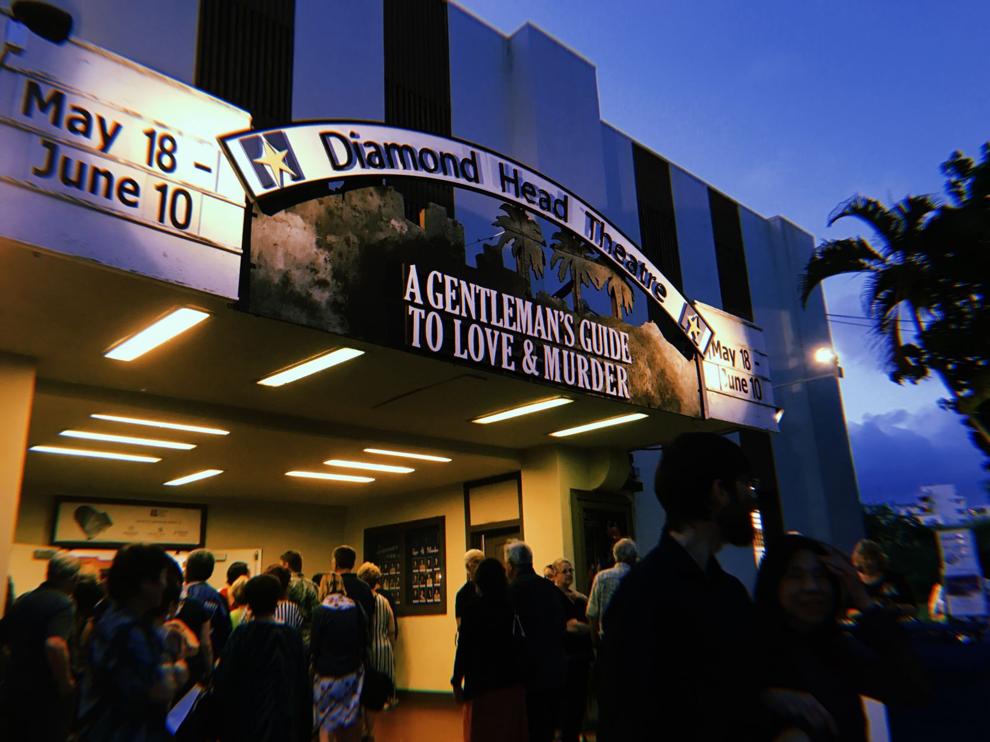 As summarized by the DHT website, "A Gentleman's Guide" opens "[w]hen the low-born Monty Navarro finds out that he's a distant eighth in line for an earldom in the lofty D'Ysquith family, he figures his chances of outliving his predecessors are slight, so he sets off down a rather ghoulish path. Can he knock off his unsuspecting relatives, to become the second Earl of Highhurst, without being caught? And what of love? Because murder isn't the only thing [on] Monty's mind...."
Winning four Tony Awards in 2014 for its Broadway production, director John Rampage's rendition of "A Gentleman's Guide" brings high-level technical quality to the Hawai'i stage. The show is quick paced. Lighting, backdrop elements and creative use of stage space create depth. The lighting in particular can be judged as an actor on its own. Spotlights hitting on timed beats, blends of colors carrying moods from dreary to extravagant, brought a layer of visual emotion that not only complimented but defined scenes on stage with sentimental precision.
Embodying that precision (especially with his 19-second wardrobe changes), actor Garrett Hols plays the D'Ysquith family. Yes, the entire family of eight. The costumes are not T-shirts and slippers, either. They are quirky, well-designed, complex outfits that portray the character attributes of each family member with a sense of historical accuracy. From the fur coats of Asquith D'Ysquith Jr. to the dresses of Lady Hyacinth D'Ysquith and Lady Salome D'Ysquith Pumphrey, Hols wears them well. In these costumes and roles, Hols' physical and vocal performances exude. He morphs into each character, seamlessly becoming alternate personas. His performances in each role are so convincing that audience members around me proclaimed, in stunned whispers to each other, variants of the same sentiment: "There's no way that's the same guy playing all those guys … and girls."
Audiences reacted not only to the big-laugh moments, but at the nuanced humor, which the entire cast carried well. The best nuanced humor moments were largely held by actor Zachary Linnert, who plays the lead role of Montague "Monty" Navarro. He was able to combine sympathy, wit and charm. Linnert's subtle humor and Hols' caricature-like comedy created a dynamic performance. In the duet between the two actors, "Better With a Man," this dynamism was at its zenith.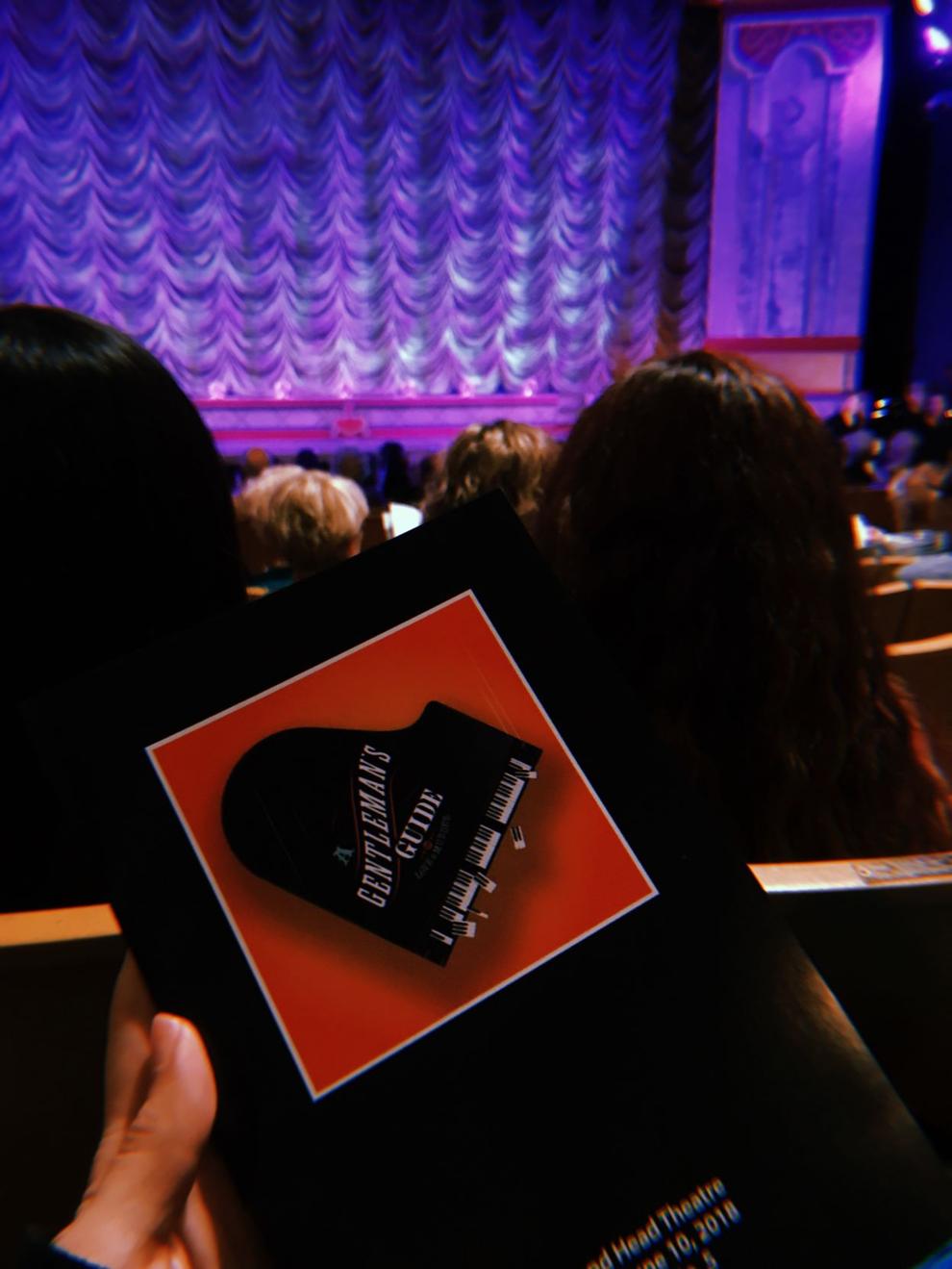 Musically, Linnert carried challenging vocal performances with a sense of ease. Another standout for their musical performance was actress Kim Anderson, who played the role of Sibella Hallward. Both her and Linnert held the sympathies and motivations of their characters while singing at a high caliber.
The show was, however, not without hiccups. At a few points, there was a glitch in the background display. While seldom, some actors mistimed their beats making the present scenes awkward or rushed. However, these mistakes can be quickly forgiven when appreciating the play as a whole. Because of the complexity in scene changes, the quality of setting, props, costumes, lighting, and, overwhelmingly, the thoughtful and immersive performances of the two principal actors, "Gentlemen's Guide" is a show worth seeing for those both familiar and not familiar with musicals. It is an entertaining ride, successfully highlighting the all-around talent involved in the art of theatre.
When asked why people should see the show, Hols stated: "[Gentleman's Guide] is a mix of technicality and humor that is non-stop from start to finish. It's something that I think people who don't see theatre would really enjoy. It's set in the early 1900s but the humor is relevant to today."
Linnert spoke of what he enjoys most about his role: "[Monty] is a character that everyone can relate to: the idea that you somehow aren't good enough – trying to find that part in you that is better, special or unique. People can relate to the idea of feeling less than with a hope that they can espouse to something much greater or higher than their current position."
"A Gentleman's Guide to Love and Murder" will be running at DHT until Sunday, June 10. For more information on showtimes, dates or tickets, visit diamondheadtheatre.com
[Cover photo by author]