"Smile, You're Under Surveillance" is a timely play with a unique setup that entertains, informs and raises questions about the perpetuation of surveillance in today's world.
Directed by UH Mānoa Department of Theatre and Dance professor Markus Wessendorf, the play is grounded by the presented sitcom "Smile, You're Under Surveillance" complete with a theme song, transition music and a laugh track. The plotline revolves around NSA agent Syd who is attempting to win the affection of his coworker Iris with the help of his brother Hector. The tone throughout the sitcom segments is light-hearted and comical, although the events throughout the play raise more serious questions about the ethical use of surveillance as well as the sheer amount of information one can know through an online presence.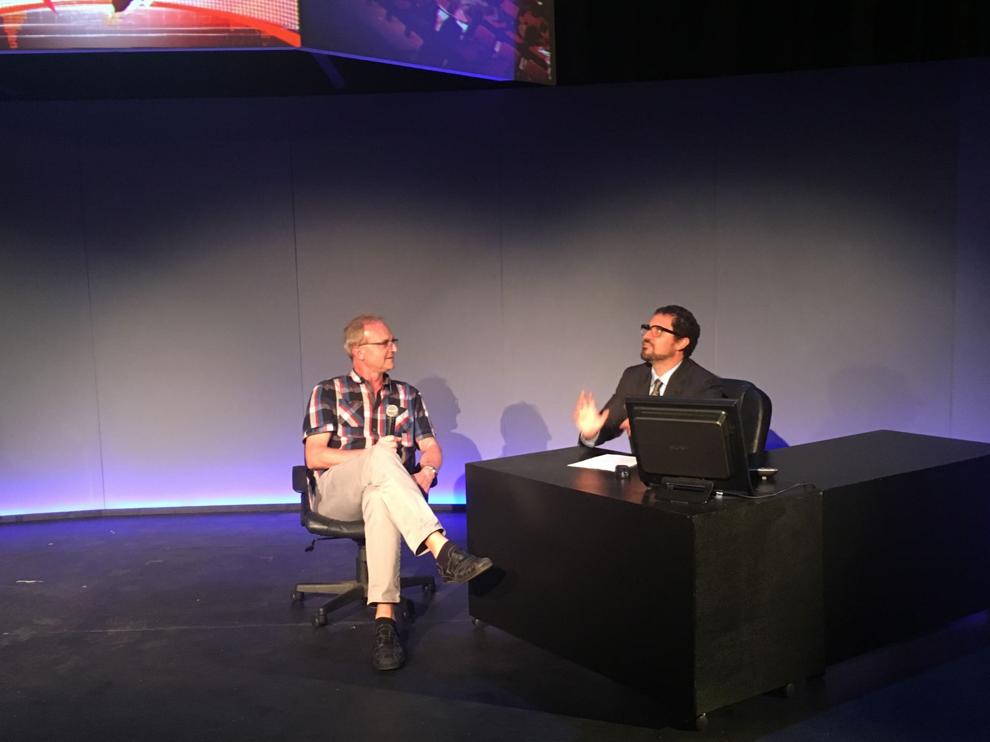 The roles of Syd and Hector are played well by Matthew Kelty and John Wells respectively, with comedic timing and brotherly rapport between them. Dylan Lee and Ike Webster play a variety of characters and pull off a multitude of convincing accents.
Using two stages facing back-to-back, the audience sits on either side and are encouraged to switch sides during intermission. Multiple screens on each slide display video clips connecting the story to what happens off-stage, visual effects and a live video feed of the audience facing the opposite stage reinforce the idea of the constant presence of surveillance.
The show pulls off the intricacies of using multimedia in a live show without a hitch, producing an enhanced experience that adds to the live performance. "Smile, You're Under Surveillance" also remains informative, with definitions of actual surveillance techniques presented when they are mentioned on-stage.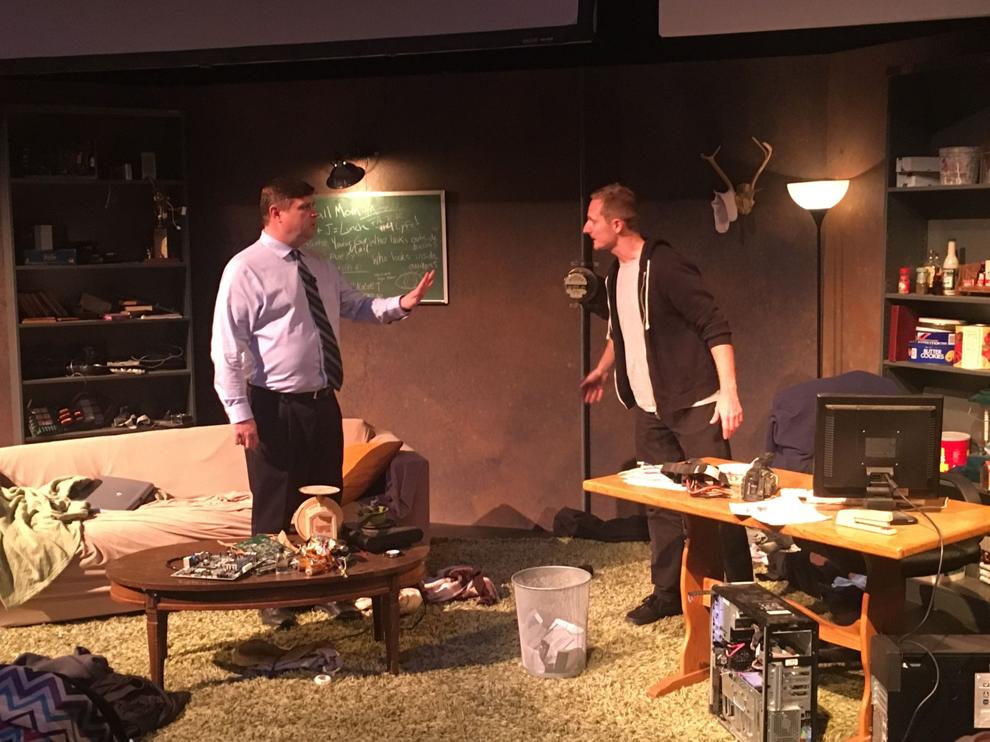 Interspersed throughout the sitcom scenes are segments from other surveillance-related shows, such as "America's Funniest Surveillance Videos." A segment called "The Daily Worship"stands out for its satirization of smart-phone culture and consumerism. Another segment called "Ask An Expert" is thought-provoking and addresses current events, including Edward Snowden's release of government-sensitive documents in the name of supporting Americans' right to privacy. While these segments are a bit disjointed from the main plot of the on-stage sitcom, their role in addressing important current events is significant and the common theme of surveillance is enough to maintain the flow of the show.
"Smile, You're Under Surveillance" is a timely play that features technical aspects and unique stage setup that combine to create an entertaining and thought-provoking show.