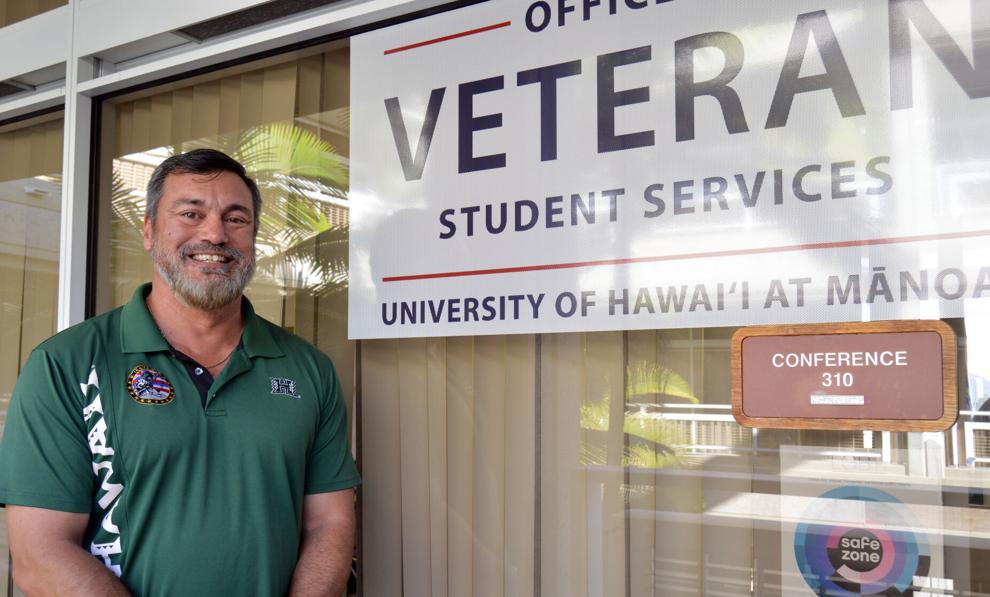 As the plane lands on a military runway in Kuwait, your nerves start rattling as you look around at your battle buddies. You start to hype yourself up, thinking mantras like, "You've prepared for this; you're trained; you've been told what to expect." 
The sounds of the engine engulf you as the pilots move the plane to a stop. The sound of pressure being released hits the air as the door is opened.
You look out the window and see sand blowing around. As you stand up to walk down the aisle and out the plane, you think, "This deployment just became real." As you step out of the plane, something unexpected hits you – a sweltering heat that causes you to feel like you can't breathe. You've never felt heat like this before.
As your deployment progresses, you learn to live in the heat while conducting patrols outside in 110-to-120-degree weather. However, you're not alone; your brothers and sisters in arms are there beside you, telling you, "You've got this." As summer turns to fall turns to winter, you experience another unexpected sensation – frigid cold nights, sometimes snow.
When your deployment ends, the excitement bubbles up as you'll soon be home with your family. Once home, you get off the plane in the same way as you started your deployment. But this time, it's different. This time, you arrive to clapping and cheers welcoming you home. You arrive to the sight of your family, and hugs and laughter ensue.
For many veterans like James Solano, this isn't a scene out of a movie but a real-life experience many have on deployments. Solano shares about his military pastime and how he now aids other veterans in navigating life in college after a career, or what seems to be a lifetime, in the military.
Solano, 50, grew up in Galveston, Texas, and joined the Army Nov. 6, 1990. He served primarily in the field artillery specialty, and after 26 years, retired Dec. 1, 2016.
Beginning as a private, Solano said his job consisted of maintenance and cleaning of weapons and learning the basics of how to handle guns properly and safely. As he moved up in rank, his jobs and responsibilities changed from an ammunition team chief to a gunner to overseeing a platoon of soldiers and weapons.
It was during one of these many jobs that Solano promoted to sergeant, putting him in the noncommissioned officer category (equivalent to a managerial position) with more responsibility – a time he considers to be one of the most memorable times of his career.
"I think that's when I realized what it meant to be a leader in the Army, because now I wasn't a corporal or that type of lower enlisted, but an NCO as that sergeant," Solano explained. "They really held my feet to a fire, and now the standards were being held."
Solano recalled he was also made a gun chief with the promotion as a young sergeant and it gave him a sense of pride, as many of those who had seniority over him didn't get the position.
"I think that's where [the Army] really saw a lot of the potential [in me], and that was a big moment for me … that first promotion to the NCO ranks and really understanding what it meant to be an NCO and a leader in the Army," he said.
Solano also met his wife of 22 years, Beatriz, in the Army. They had two daughters who traveled with them to their various assignments like any typical military family.
His first two years in the Army were spent in Berlin, at which point Solano said he extended to stay in Germany. But like what happens to many in the military, a twist of fate took him to then-Fort Lewis, Washington, where he was stationed for six and a half years. During his assignment to Fort Lewis, the Texas native was sent on an operational deployment to Guantanamo Bay from January to June in 1995.
After Fort Lewis, Solano was stationed to Korea for a year then immediately went to recruiting school and spent five years as a recruiter in the Los Angeles area. He then spent two years in Alaska, during which time he had a combat deployment to Iraq for a year. 
After Alaska, he spent three and a half years at Camp Shelby, Mississippi. His final assignment before he retired was as an Army ROTC instructor at the University of Hawaii at Manoa where he taught Freshmen for three years.
Imagine being a 19-year-old, fresh out of high school and Army boot camp. It's your first time away from home out on your own. Then suddenly, you find out you're going to Germany – Berlin of all places. You're going shortly after the wall has been torn down when there's still a clear distinction between East and West Berlin and a city is discovering itself again.
The air smells of fresh baked bread and beer. During the winter months, Christmas markets light up the streets with the colors of the season and vendors sell steaming mugs of glühwein and warm crepes filled with chocolate hazelnut spread. Is it any wonder Solano chose Germany as a favorite duty location?
"Berlin was just a cultural smelting pot of the European nations there, so I really met a lot of people, really got to see a lot of things there" Solano reminisced. "I think Berlin will always be my favorite as you always love your first."
He joked that it was "hurry up and wait," and we had a good laugh about the truth behind the joke. One thing about the military is they will require you to be somewhere early "or else," but when you get to that appointment or meeting, you are left waiting for what seems like forever.
After the light-hearted comment, he got serious and reflected on how much the Army had taught him.
"It takes a team to make things happen; you're not alone and there's always someone to your left and right [who are] going to take care of you," Solano said. "It's about that person to your left and right; it's not about me."
Solano highlighted he also learned a lot about what it means to be a leader and how he could overcome anything even 30 or 50 degrees below in Alaska.
"The Army gave me a lot of confidence in myself; it gave me invaluable leadership skills and taught me to not just be a better leader but a better person," he added.
He said that this lesson eventually helped him be a better father at home, teaching him to leave the Army at work and just be dad at home -- something he learned well before retirement.
While he initially had a government job lined up for Army ROTC at UH Mānoa, due to a COVID-19 government mandate at the time, he was unable to step into the job directly after retirement. This led to an unconventional path toward his job today as the Office of Veteran Support Services director.
 His initial job after leaving the military was working with 2-and 3-year-old children for 18 months at the Child Development Center on Ford Island. Then, an opportunity opened back up at the UH Mānoa Army ROTC program for a year while their current recruiter was deployed. The week that job ended, he was offered his current position in OVSS and started in February 2020 right as the COVID-19 pandemic was going into full swing.
What does one do when they start a job and immediately begin working from home during a pandemic? Take the opportunity to spend quality time with their 2-year-old grandson, or as Solano lovingly referred to him as, "That's my dude."
Talking with the OVSS director, his passion for people radiated throughout the conversation, not just a passion for his former students and current veterans, but a passion for his family. This was also evident when I spoke with Melissa Tran, who was a former UH Manoa Army ROTC student under then-Sgt. 1st Class James Solano in 2015.
Although Tran was part of Solano's last class while on active duty, he made a huge impression on her, saying that he is someone who "molded" her into her military career, she "looks up to" and "trusts," and was a very "supportive" instructor.
Hearing the impact Solano made on Tran, I think he'd be very pleased. He stressed how much he wants to be of "service" to veterans and military-connected students at UH Mānoa, saying how helping them was the most rewarding part of his job.
"I love serving the veteran students," Solano explained. "We just want to make the transition from boots to books a lot more streamlined … We want to be those open arms for them, to bring them in and say, 'OK, what do you need? How can we help you? What's the best way to do it? … How do we streamline that process and just give you a little bit more peace of mind at the end of the day?'"