Flying under the radar of popular outdoor sports in Oʻahu is the activity of rock climbing. Although still unfamiliar to some, the Oʻahu rock climbing community is steadily growing.
It's not hard to see why more and more people are picking up the sport when Oʻahu's environment offers picturesque climbing spots and comfortable weather all year long.
However, more importantly, the sport can cater to a wide array of participants. It is both a mentally and physically challenging activity. Also, due to the variety of climbing styles and types, rock climbing is an all ages, all body-type sport.
On island there are both indoor and outdoor options for bouldering, sport climbing and traditional (trad) climbing.
Bouldering is a type of climbing in which there are no ropes. Climbers typically climb no higher than 25 feet with a crash pad for safety below. In these situations climbers are also usually accompanied by climbing partners who spot their falls.
Sport climbing is a type of climbing in which a climber and belayer are attached to a rope. The height of sport climbs can vary, but with the belayer attached to one end of the rope, a climber usually falls no more than 5 feet before being caught.
Traditional climbing is also climbing with a rope, but in this style the climber is putting into the cliff his or her own set of anchors. This is a style of climbing that requires extensive training, knowledge, and experience.
The experience and act of climbing mean different things for different people.
Garret Venema, a senior nursing student, started climbing 9 months ago when he friend visited the island and taught Venema how to climb. Venema is an avid climber, climbing about four to five times a week.
"I do both outdoor and indoor climbing, which consists of bouldering, sport climbing and trad when able," Venema said.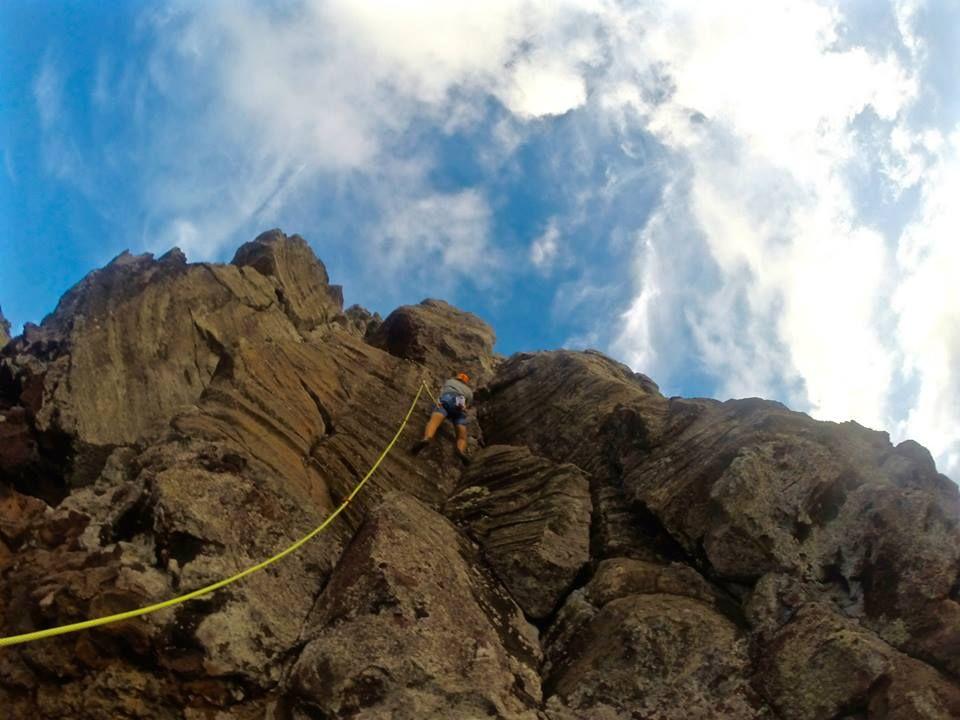 Venema is motivated by the thrill of climbing, but stays for the company.
"My favorite thing about climbing is the culture and the people," Venema said. "I have not met a serious climber that I didn't like. Climbers are some of the most genuine and fun people. I think that it's mainly because everyone climbing is an adrenaline junkie of sorts and also into the outdoors and nature."
Another student climber, a junior in the marine biology department, Zach Quinlan has been climbing for two years. Although also an avid climber, his reasons for staying on the wall are different. "I am motivated by pushing myself to conquer ever more challenging routes and problems. There's something about overcoming both the mental and physical boundaries in my mind while climbing that motivates me to keep doing it," Quinlan said.
Quinlan relates climbing a route to solving a puzzle.
"It allows me to take on the problem or route in whatever fashion fits my style best, Quinlan said. "The feeling of finishing a route you've been puzzling over for a while is one of the best feelings in the world." 
More than tricky, learning to rock climb on your own can be dangerous. Beginner and intermediate climbers looking to get hands on experience can contact Oʻahu's climbing equipment store, Climb Aloha. They offer one-to-two day rock climbing courses, with rates starting at $75 per person, with a discount upon request for students and residents.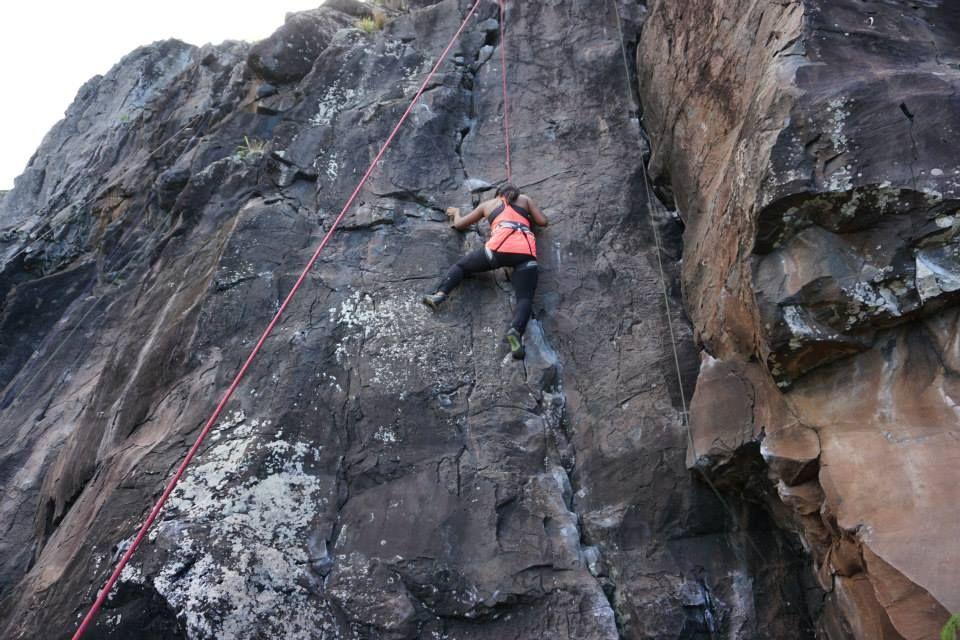 Another way to dip your toes into climbing is to try out indoor climbing. An indoor setting has a more controlled environment. The floors are typically fall-safe springboards with extra mats that provide padding. Also, there is not only trained staff to help you out, but there are also experienced climbers who can show you valuable tips.
"The climbing community, especially in Hawai'i, is incredibly supportive and will try to help you learn technique and different ways of looking at each problem," Quinlan said.
Rock climbing can be a challenging, but rewarding activity. Many people shy away from it due to how difficult it looks. However, that should not deter anyone who might be interested. Just like any other hobbies or passions building the right foundation takes time, but it can be done.