The 15th annual Spam Jam was held on April 29 in Waikīkī to celebrate one of Hawai'i's favorite foods: SPAM. 
This an opportunity to try SPAM in a variety of flavor combinations and the event assists non-profits. The Hawai'i Foodbank, Waikiki Community Center and the Visitor Aloha Society of Hawai'i all benefit from donations from SPAM Jam.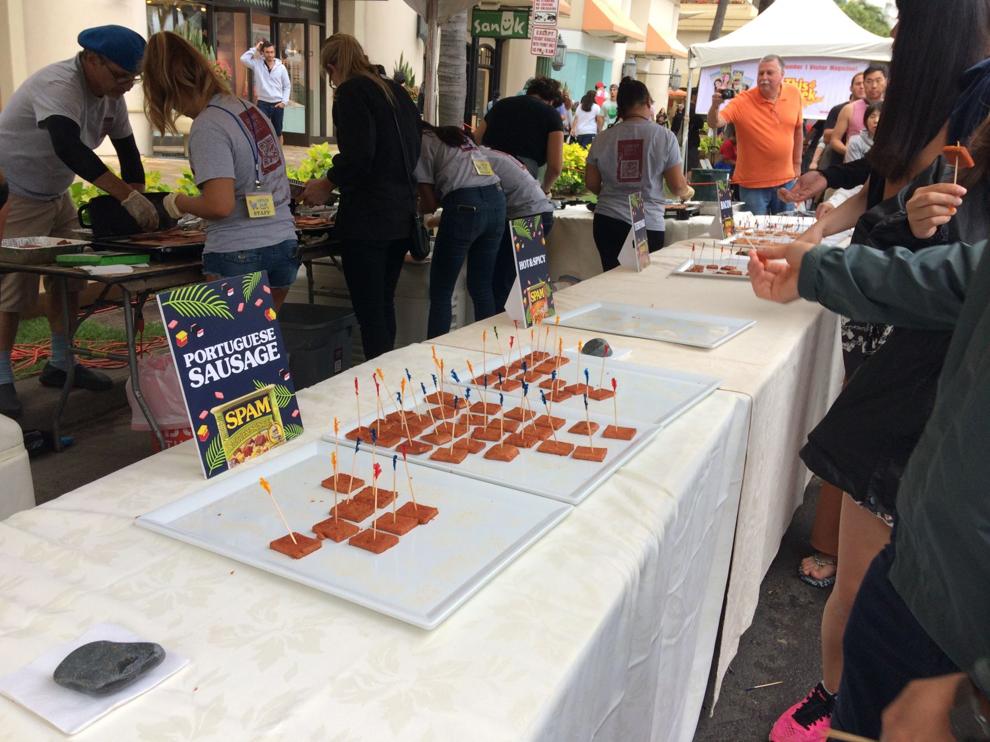 Shutting down Kalākaua Avenue, restaurants such as Eggs 'n Things offered food like SPAM lau lau and SPAM mac and cheese bites. Buho Cantina added a Mexican theme to SPAM with SPAM tacos. Wai'olu offered a beef wellington with SPAM porcini duvelle and SPAM pho.
Noi Thai Cuisine made a special pineapple and SPAM fried rice and SPAM with cashew nuts. Kona Grill also offered their own version of SPAM fried rice and other unconventional SPAM creations like SPAM egg rolls and SPAM corn dogs.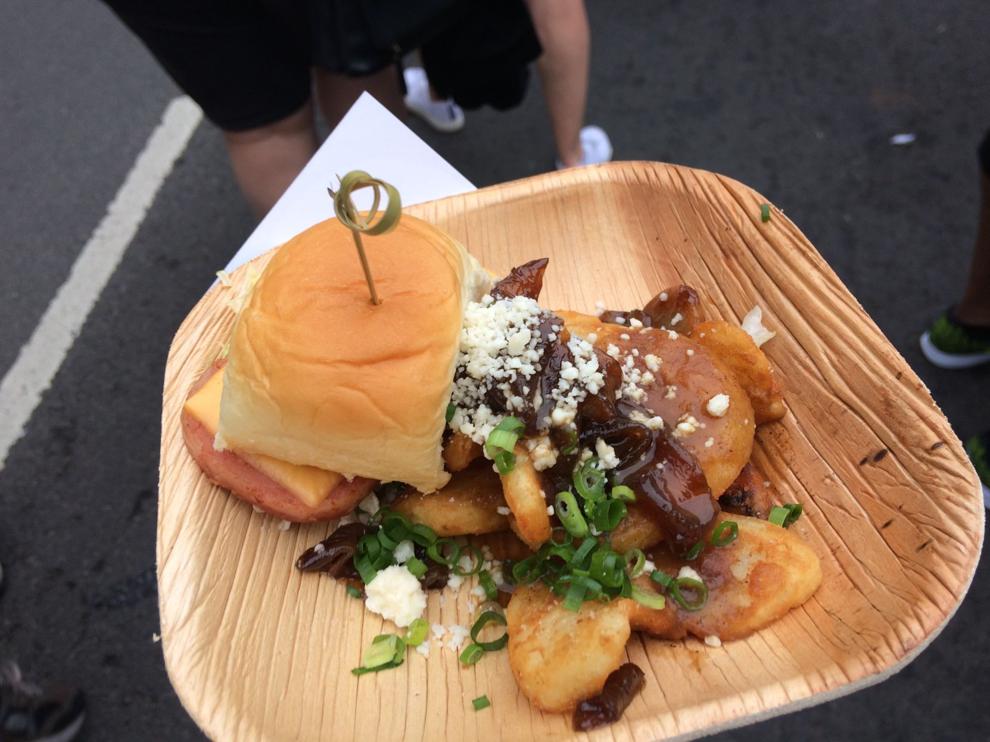 Besides the food, merchandise was available to advertise your love of SPAM year round. Small mementos like key chains, headphones, dolls and refrigerator magnets were available along with wearable souvenirs like sunglasses, slippers and T-shirts.
Live entertainment was set up on three separate stages. The Outrigger Waikiki Stage in front of the Moana Surfrider Hotel was hosted by Brother Wade and featured bands such as Maunalua and Henry Kapono and Duke's Band. 
The Shops of Hawai'i Stage had emcee Aaron Mikami and provided entertainment like EMKE and Manoa DNA.
The final stage, Duke's Stage in front of the Hyatt Waikiki, featured Billy V as the emcee for several hula halau that performed. 
SPAM is more than a food in Hawai'i, it is a cultural marker that we claim as our own even though other states may seem to look down on it. Hawai'i eats more SPAM than any other state – almost seven million cans a year. SPAM was celebrated by thousands of people — roughly 25,000 — in this annual festival.