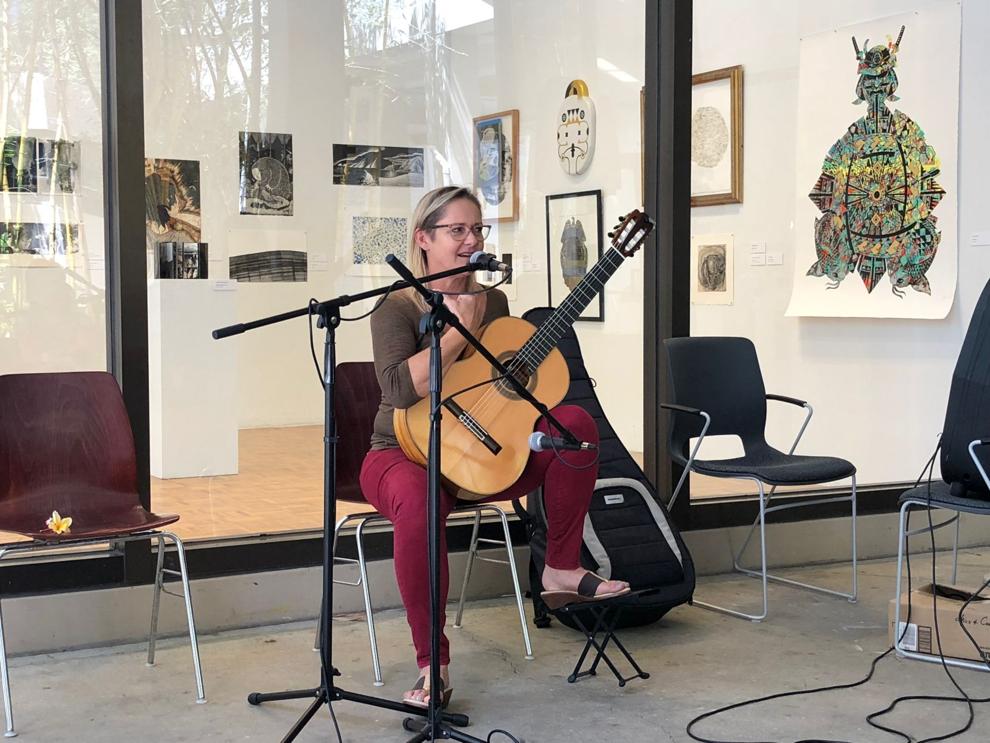 The sounds of classical guitar fill the halls of the University of Hawaiʻi at Mānoa Art Building every first Wednesday of the month.
Since March, music majors have held "Lunchtime Concerts," an event fourth-year music major Shannon Harrison says started because of her.
Currently in her 50s, Harrison enrolled at UH Mānoa to pursue a music degree with a focus on classical guitar, a project she referred to as her "midlife reinvention."
But, when she first started out she ran into a problem.
"When I first started here I had debilitating stage fright," Harrison said. "My teacher said, 'You need to have a performance in front of an audience to get used to it.' So he set this (Lunchtime Concerts) up with the art department for us, me in particular."
According to Harrison, not only does the event allow music students to gain experience performing in front of a crowd, it is also a way for the art and music department to support each other.
These concerts mainly consist of classical guitar performances, a spectrum of music, Harrison says, we should stop and take a listen to.
"In our culture, we love guitar, but we like rock and roll and pop, but sometimes we miss the beauty of something more complex," Harrison said. "I think that when people walk by and they hear it, they stop because there's something about it that's soothing."
Lunchtime Concerts have taken place on March 6 and April 3. The final Lunchtime Concert for this semester will take place on May 1 from 12:30 to 2 p.m. in the Art Building.
The event is free for all to attend, but seating is first come first serve.