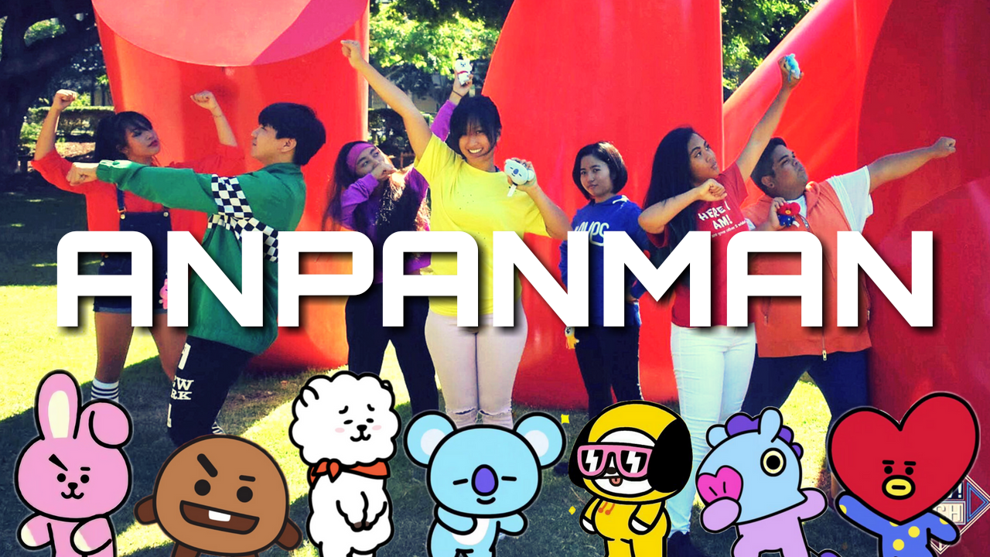 In recent years, the popularity of Korean pop music, better known as "K-pop," has grown in the states as more K-pop groups begin to promote their music closer to their American audience. Fans of the genre express their love for these groups by buying their merchandise and attending their concerts. Some die-hard fans go as far as learning their dance routines and posting videos of dance covers on YouTube.
Some such fans include the local K-pop cover dance group SW!TCH (pronounced: Switch), operating through UH Mānoa's K-MIXX Club. 
"SW!TCH is, at its core, a group of close friends who all share the same passion for dancing and love for K-pop and Korean culture," James Rafanan, group leader and one of the founding members of SW!TCH, said. "Most of us have actually known each other for a few years before we made SW!TCH, having been in the bigger community known as 'K-pop in Paradise.'"
Rafanan, a UH Mānoa alumnus, recounted his exposure to the Korean language and culture and how the K-pop genre opened up a new world for him. 
"Dancing was my outlet for my love of it, and it really shaped who I am today. [K-pop] allowed me to express my creativity and made me an individual in my own right," Rafanan said. 
In the beginning, the group comprised of only four members who met through "K-pop in Paradise" and wanted to "make a name for themselves," to expand what they loved to do as a close-knit group. "We've done so many awesome things together, and every performance and dance video has a story behind it," Rafanan said. 
Their decision to begin posting videos on YouTube was a whim. According to Rafanan, "We just wanted to be daring and say 'What the heck, let's go for it.'" Their first video, a dance cover of the song "Hot Pink" by K-pop group EXID, garnered more views than they had expected and motivated them to do more. "We hope to reach a broad audience, not only other fans of K-pop, but also those who just love dancing like us."
Aside from posting dance cover videos on YouTube, SW!TCH also performs for audiences at public events. More recently they have performed at the 2018 Children and Youth Day Hawaii, the 2018 Hawaii Korean Sports Festival, the 6th Annual ROK-US Alliance 2018 and the Annual Korean Festival in 2017.