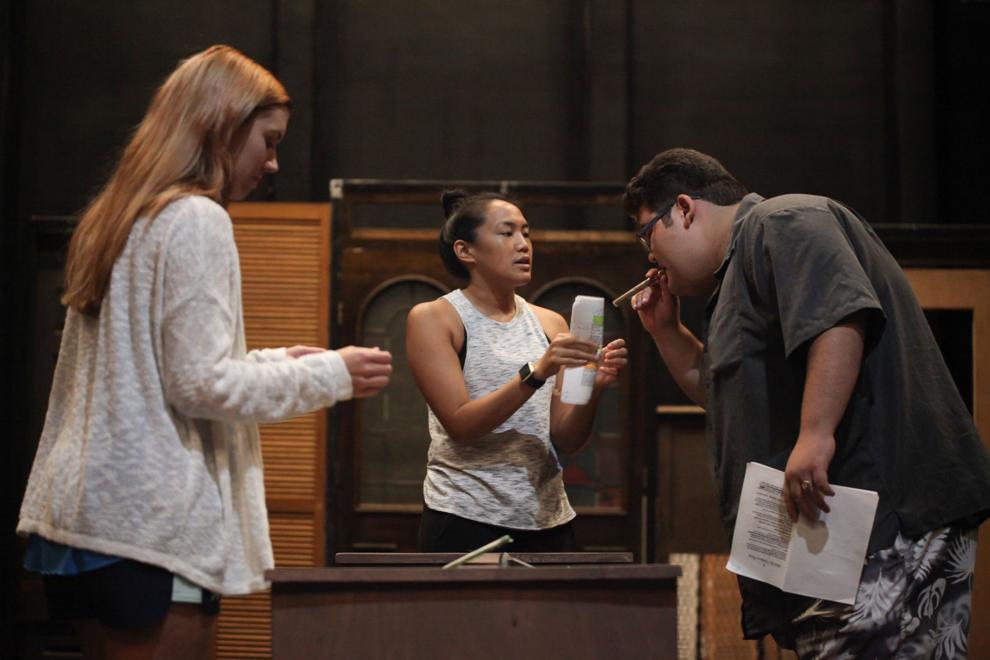 The University of Hawai'i at Mānoa's Po'okela award winning musical director, Ike Webster, debuts his first production as executive director of the play "The Good Person of Setzuan." 
Opening night is Oct. 10 at 7:30 p.m. in the Earle Ernst Lab Theatre. Webster's rendition of this play was written by Bertolt Brecht, a German playwright. The play derives from a modern adaptation that preserves Brecht's signature bounty of satire, provocativeness and perpetually relevant social issues titillating audiences and keeping them questioning everything.
This adaptation of "The Good Person of Setzuan" is set in present day Singapore. It tells the story of three gods who visit the earth responding to complaints that the world is unfair and that the gods' commandments are impossible to uphold. If the gods can find just one good person, the world can continue existing. If not, they must eradicate it and start over again. They have no luck until they arrive in Setzuan and meet Shen Te, who must sell her body to feed herself. Having found their 'good person', the gods pay her for their stay and continue their quest, leaving her with instruction to "Live well, be Good."  Shen Te uses the money to buy a small tobacco shop, and finds that in order to survive she must operate under the guise of her fictitious male cousin, Shui Ta.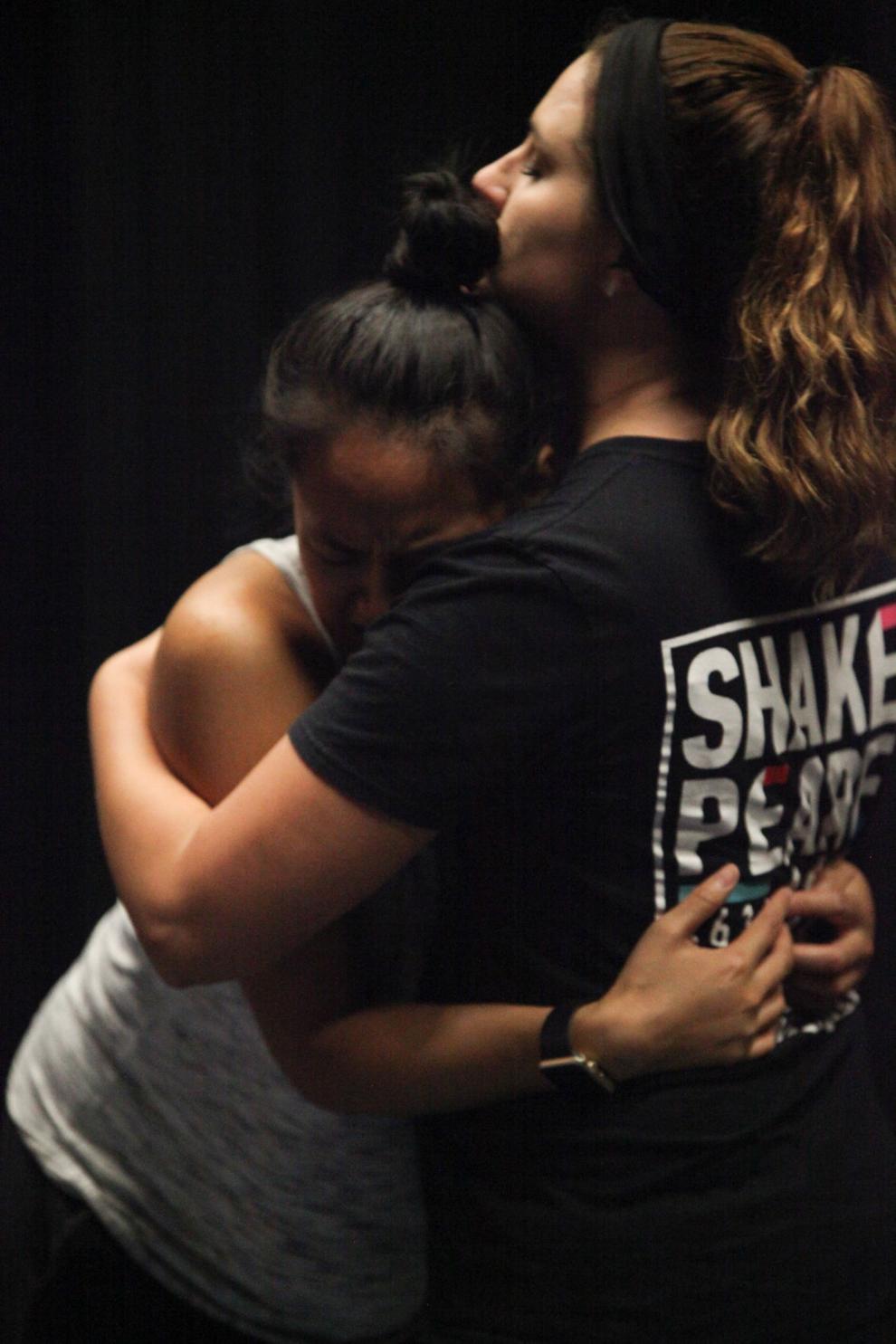 The play chronicles her journey to remain a good person and to do good deeds, whilst struggling to survive in a capitalist society. 
Webster explained the play highlights two main aspects that Brecht was famed for, drawing attention to the once familiar and making the audience view it as the bizarre. Unlike other plays, the actors are directed to show themselves through the character that they are simultaneously portraying. The audience is encouraged to critically observe what is happening on stage so they can convey their own opinions based on the actors' decisions regarding the controversial themes within the play, a concept which the play's outreach director, Katherine Altman, says poses a challenge for the actors. 
"Brecht's work is all about presenting the issue and asking the audience, 'what do you think?'" Webster said.
Webster notes that this specific adaptation of the play he chose is contemporary style, translated by Wendy Aarons and adapted by Tony Kushner. Kushner managed to preserve much of the storytelling and dark humor while alleviating the heaviness of the issues the play delves into that Brecht had originally written, despite the original play being in another language. 
"We have an excellent production staff who's working with us, and I have an excellent cast, so it makes things really easy for me as the director to be able to step in with such talented people and attack something that is very multifaceted—that's what makes [producing this play] so difficult to do," Webster said.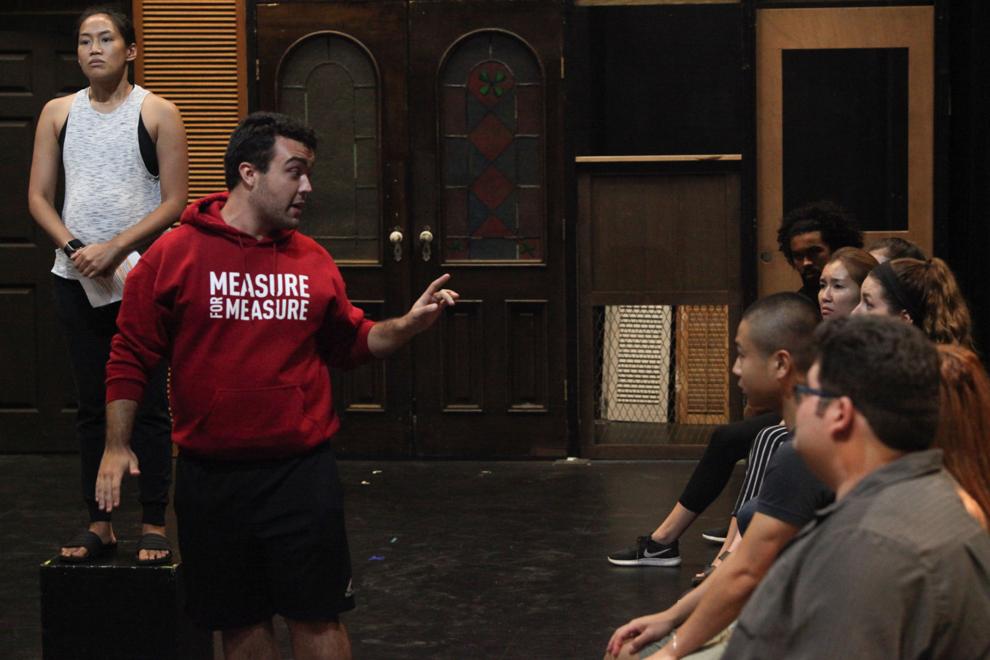 One of the people involved is Prof. Markus Wessendorf, who is from the University of Giessen in Germany now works in the theatre department at UH Mānoa. While he is a music director by trade, he managed to accomplish the task of executive director of this entire play production. Wessendorf is also using this show as his final thesis project for his MFA in directing.
Altman said "The Good Person of Setzuan" will be an "illuminating and important experience." He wants the audiences to ask themselves, regardless of personal background and moral beliefs, how one can be a good person in this world with the limitations that are in our society.