It's time to turn up the music! KTUH will be hosting their Spring Radiothon 2021 from March 26 to April 4. Listeners can tune in to their favorite DJs as they play their beloved tunes for 10 days straight.
The theme for this year's radiothon is "Empowering Future Broadcasters." The funds will provide some financial support for the student DJs, and everyone's donation will contribute to a scholarship program, which the UH Foundation helped them organize, to help them work toward their degree.
According to the KTUH website, the goal for this year's radiothon is to reach $25,000. From 6 a.m. to 10 p.m., listeners can contact the station at (808) 956-5288 or visit uhfoundation.org/ktuhscholarship to donate during the event. 
For their most recent radiothon, which occurred in Fall 2020, the station exceeded their goal of $34,000 and instead raised over $50,000. Up until now, the funds from radiothon went to operations, equipment and programming. For this year's radiothon, KTUH wanted to start a new fund that will support the students through a scholarship program. 
"The idea for the scholarship came about because KTUH wanted to recognize the contributions of the on-air DJs who volunteer their time," Bjarne Bartlett, the general manager for KTUH, said. 
"Most of the staff at KTUH are volunteers and most of the staff at KTUH spend a lot of time each week preparing a radio show for no pay. I've been at KTUH for four years and I see students who have to go out and work other jobs and can't donate as much as time they want to KTUH."
Depending on how much they donate, listeners will have a chance to win premium packages for their contributions:
With the endorsement package, for $60 or more, the first caller of every hour has the option to win a KTUH license plate frame and a custom Spring Radiothon 2021 T-shirt. With the enhancement package, for $100 or more, donors will receive a custom face mask and a T-shirt. With the enlightenment package, for $200 or more, donors will receive a custom canvas tote bag and a T-shirt. Finally, with the empowerment package for $300 or more, donors will receive a custom pint glass, a custom coaster and a T-shirt.
For check donations, donors can address it to the UH Foundation with "KTUH" written on the memo line. For online donations, they can fill out their shirt size in the "Additional Donor Information/Special Instructions" box on step 2. More information can be found on the KTUH website.
During the pre-drive, which started on March 1 and ends on March 25, donors who purchase the enable package for $60 or more can receive a custom Spring Radiothon 2021 t-shirt.
"People can expect their favorite DJs to have a special show planned during their normal time slot," Desmond de Vera, the marketing and development director for KTUH, said. 
"Since our theme is 'Empowering Future Broadcasters,' all of our DJs will be playing their very first song on KTUH. And for the last 3 days of Radiothon, we'll be hosting the 'Alumni Takeover,' where we bring back our KTUH alumnus to host our show," de Vera said.
De Vera noted that KTUH is unique because they play all types of music and promote diversity. He says that the station values providing content for the community and bringing people together. Because KTUH is a non-profit organization, they rely on their funds and donations to keep the station running.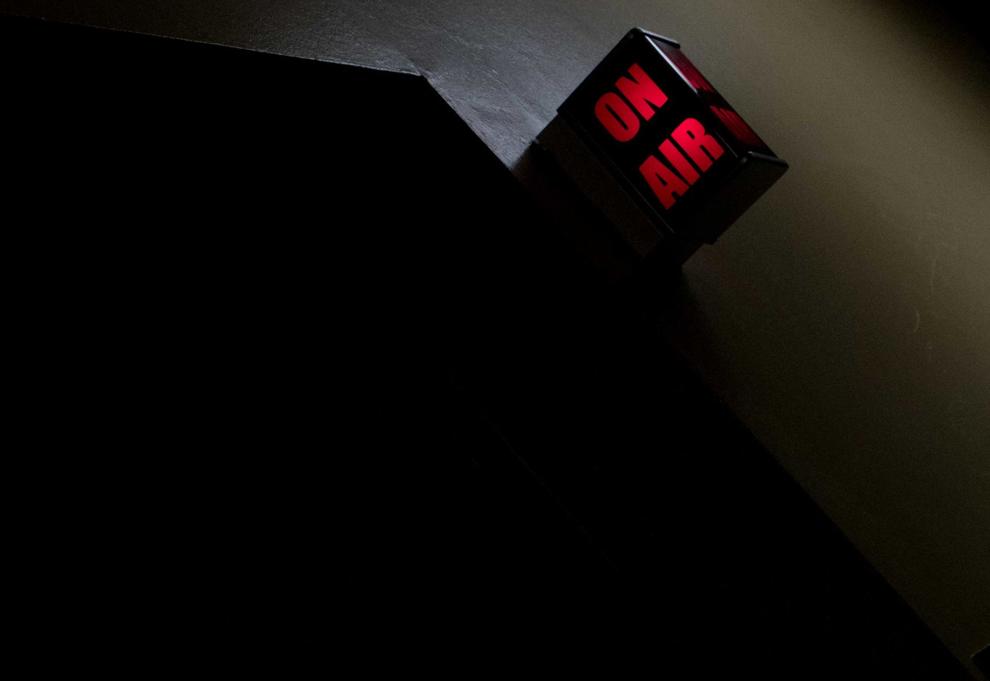 Why should people support student DJs during this time? Because KTUH is a student-run program. It's a station where the students have the freedom to play whatever music they want. The scholarship program itself is KTUH's way of thanking their student DJs for putting in the hours of time they contribute to their shows.
"KTUH relies on student DJs for its programming," Bartlett said."These are the people who produce the programming right? These are the people dropping the needles on their next record you're going to listen to or going out and finding the new artist and music you like hearing on KTUH, right? These are the people doing that work. They do it as volunteers and the scholarship will offset the costs of their education so that they can continue to donate their time to this."
Listeners can catch the KTUH Spring Radiothon 2021 on 90.1 KTUH FM or stream it at ktuh.org.