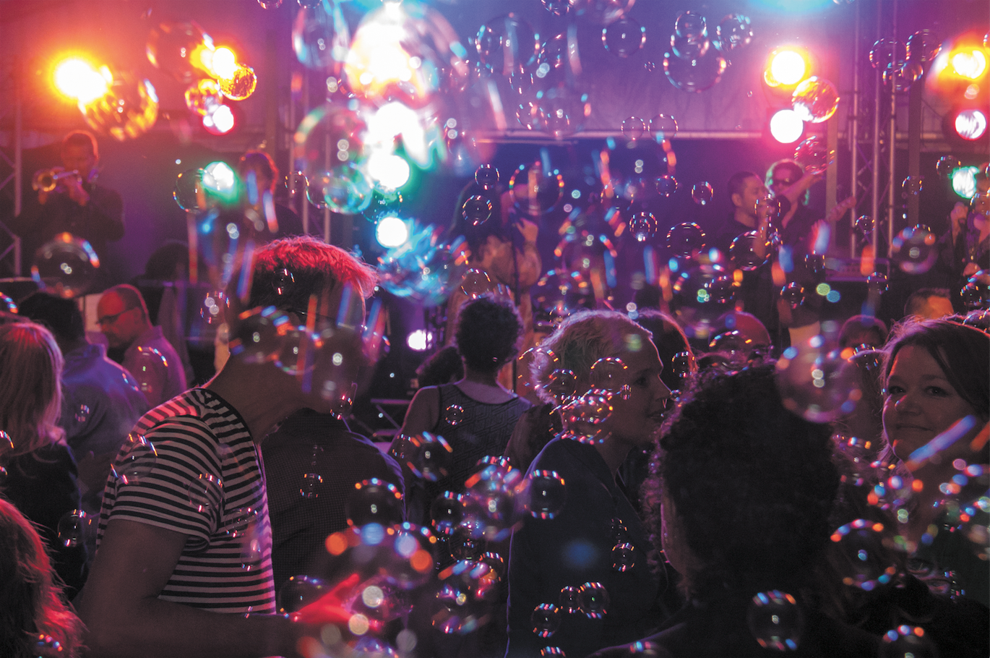 The end of the school year is upon us here at the University of Hawai'i, and for some, there is a celebration commemorating the bittersweet release from the endless papers and all-nighters: graduation. Whether you are finally free of school-related responsibilities and heading into the world of being a "real" adult or you're going back into more school (because you may or may not hate yourself), you should celebrate this momentous accomplishment. Whether you're more of a small get together or "Project X" style rager kind of person, here are some tips on how to throw your perfect graduation party. Also, remember that if you do consume alcohol to always enjoy responsibly.
Invites 
There is no such thing as a party without your squad to celebrate with you. Since this is a life achievement, one that you should celebrate before a lifetime of disappointment as an adult, you should make sure to lock in attendees before it is too late. I recommend you throw your party several weeks after graduation because you want everyone to be there. There is a possibility that you will conflict with other graduation parties if you try to set the date too close to graduation, forcing your mutual friends to choose between keggers like divorced parents. Be sure to invite your friends well in advance of the date. You can invite your friends with a fancy mailed invite, or go the traditional broke college kid way and mass text everyone or create a Facebook event for it. Either way, you'll be surrounded by the people who you love (and possibly a few strangers) having fun.
Location
Setting the scene for your party can make or break your celebration. For the smaller party kind of people, a house or dinner at a nice restaurant would be best. For the people looking to go out with a bang, I suggest a house with neighbors okay with all the noise and risqué sights they may see or hear from rowdy college students. To avoid run-ins with the cops, throw your party from the afternoon to early night; day ragers can last longer and will allow you to get rid of anyone overly rambunctious before it gets too late. 
Drinks / Activities
Speaking of drunk college kids, perks of this celebration is that you and many of your friends are old enough to legally enjoy the festivities with adult beverages. For the homebody folks, buying drinks when you go out to your quiet dinner or a nice bottle of wine for your celebration at home is a another way to spice up the evening. You can play board games or watch movies and turn everything into a drinking game for your night of adult fun.  
For the party people, I suggest buying one or more kegs. You can be sure to put in your invite that you will have alcohol but that it is also 'BYOB' or 'Bring Your Own Beer,' that way you aren't left bankrupt supplying the drinks and your guests aren't limited to whatever beer you buy. Traditional beer pong and flip cup are sure to make any party fun.