The University of Hawaiʻi at Mānoa's Ilokano Language & Literature program hosted its 15th film festival on Dec. 6, which showcased short films produced by students in the Indonesian Pacific-Islander (IP) classes.
Every semester, students in the Ilokano IP classes break-off into groups to film and edit a six to eight-minute video. Each film requires a story or skit about what they learned in their selected IP class.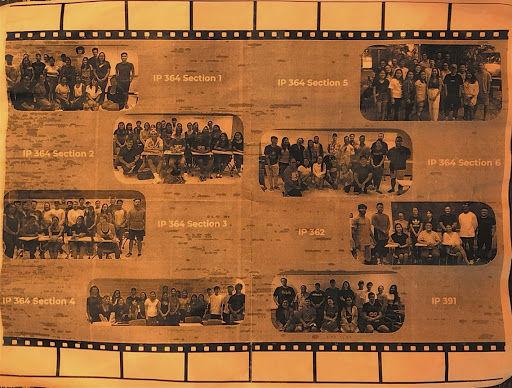 Twenty-six films were shown at the festival, while three judges watched and scored each one for first, second and third place.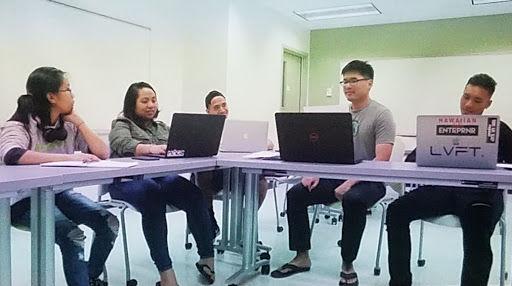 Norman Sales, who was one of the judges, says the videos that surprised him the most contained challenging topics.
"Most of the films were challenging the beliefs and what Filipino culture is and what it should be," Sales said. "I really enjoyed particularly the videos on challenging beauty standards and rationalizing the existence of Filipino stereotypes." 
The group that won first place showcased their film "Dollars Do Not Grow on Trees." This film explained the practice of Filipinos in America sending money to their families in the Philippines to provide financial support.  
"It's kinda helping non-Filipinos understand this Filipino practice of sending money, which is kind of bizarre for many," Sales said. "The quality of the storytelling was good and the quality of the video was good."
Kim Acorda, whose group won second place for their film "The Truth Behind Beauty," says they showcased the popularity of skin whitening products in the Philippines and the stigma of being a dark-skinned Filipino. 
"Beauty is not of your skin color or realization of your wealth and status in society," Acorda said. "You have to understand that beauty is within yourself and since beauty is correlated to your own happiness, you must be happy with yourself in order to become better within society."
UH Mānoa student Jumar Pasion attended the film festival and said he learned a lot. 
"There's a lot of cultures and different ethnicities inside of the Filipino culture that I didn't realize," Pasion said. "There's Spanish and a little bit of Chinese, so there's a lot of things I didn't realize."
The Ilokano Language & Literature film festival also hosts a drama and song festival, and picnic every semester.