It's been two years since Aloha Bash 2019 kicked off, and a year since the pandemic turned UH Mānoa into a ghost town. Following spring break in 2020, classes were forced to go online and in-person events, such as Aloha Bash, were canceled. 
Since then, UH Mānoa still holds classes online with a mixture of hybrid courses and events are held virtually, but there is some hope that things will get better as vaccines are being rolled out. 
Before the pandemic, the Aloha Bash was held annually towards the end of April at the Andrews Amphitheater to celebrate the near end of a semester. The event was a fun way to gather with friends and make memories on campus while listening to live performances from local bands and artists, according to the University of Hawaiʻi at Mānoa website. 
The Andrews Amphitheater was designed by architect Ralph Fishbourne along with Professor Arthur R. Keller, who was the consulting engineer, and opened in 1935. The landscape designer was a UH graduate and landscape architect in Hawaiʻi named Richard Tongg. The amphitheater was named after Arthur Lynn Andrews, who was one of the early builders of the University of Hawaiʻi.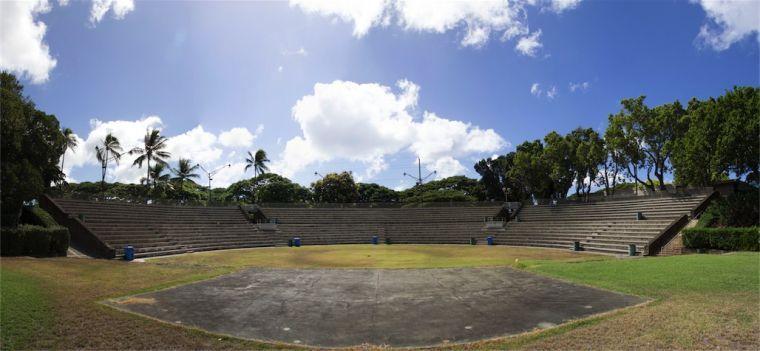 The university provided $5,213 for the material costs and the Federal Emergency Relief Administration provided $50,000 to help out. With the structure designed to hold 5,500 people, artists such as Tool, Sheryl Crow, Bob Dylan, Green Day and Pearl Jam have performed at the amphitheater. 
With Fall 2021 in the works, UH Mānoa Provost Michael Bruno announced that 62% of the courses will be offered online, 19% will be offered in-person, 11% will consist of a hybrid format, which allows students to participate in both in-person and online learning, and 8% will offer a variety of modalities where students can choose what they want.
Bruno also noted that club activities will be able to meet in person again, as well as football games and other campus events. These changes align with plans to slowly transition UH Mānoa to an in-person campus experience by Spring 2022. 
The letter also mentioned that the 120 clubs and organizations for students can begin meeting in-person again starting in the upcoming semester. Football games on campus will also make a return, along with the usual athletic, performance and campus events.
In an interview with UH Spokesperson Dan Meisenzahl, he said that nothing is set in stone, and that UH is preparing for the worst, but hoping for the best.
The current guidelines have made planning for the semester a little complicated because class registration opens on April 12, but Meisenzahl noted that the guidelines may loosen overtime as more people get vaccinated. 
As for events, those that usually take place early in the semester may have some guidelines that will still be in place, but events later in the semester, like Aloha Bash and commencement, will most likely have fewer restrictions.
"The expectation is by fall, life will hopefully, again, go to whatever that new normal is," Meisenzahl said. "And so, even though a lot more classes will be online than normal, students will be able to be on campus, that's what our hope is. Our hope is also that there will be more students that will be able to be in student housing, and campus life can begin to return to normal."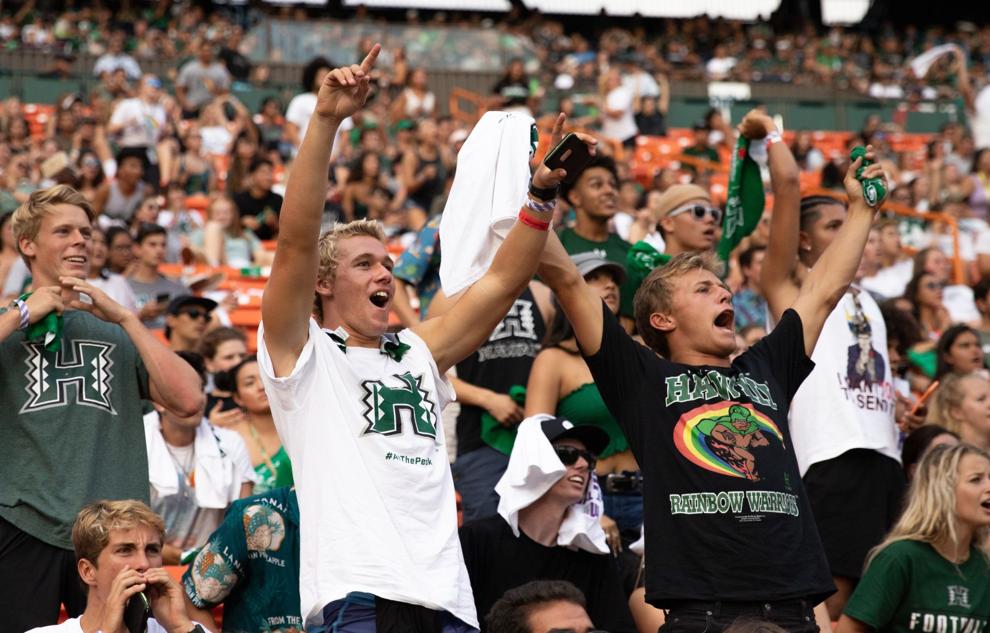 Meisenzahl mentioned the return of on-campus football games, with the first home game set to take place on Sept. 4. They will be making changes to the field by putting in more seats, adding a new press box and a few other upgrades. 
UH will make adjustments with the current restrictions that are in place, and if there's a surge of cases in August, then they will make adjustments to that as well. But Meisenzahl is looking forward to the return of on-campus football games, live events, as well as opening up the university overall.