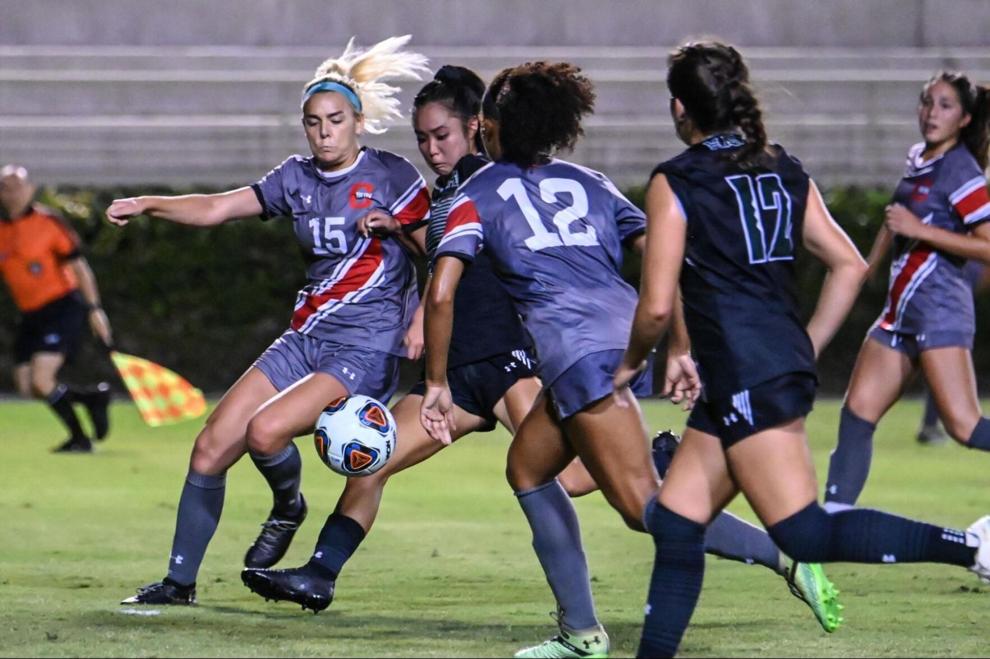 The 'Bows fell 3-2 in their first Big West match of the season against the Matadors of Cal State Northridge in their return to Waipiʻo on Thursday night.
"We made some young, inexperienced mistakes," Hawaiʻi coach Michele Nagamine said, "We weren't really disciplined when it came to tracking our men in the box and it got a little bit sloppy."
The 'Bows defense had trouble in the 18-yard box, allowing five shots on goal and three goals, giving the Matadors a 60% success rate. Goalkeeper Lauren Marquez also had a rough night, allowing three goals and having a 40% save percentage. 
"We really spent a lot of time around the 18-yard box and building confidence on the finish," Nagamine said. "We did some good things today." 
The Hawaiʻi offense ran through sophomore forward Kelci Sumida, who had both goals for the Rainbow Wāhine. Sumida had her first goal early in the 16th minute and her second came late in the 85th minute to cut the Matador lead to one.
"I thought we started off the game really well, very intense, we moved the ball nicely," Nagamine said. "We just need to put together two complete halves."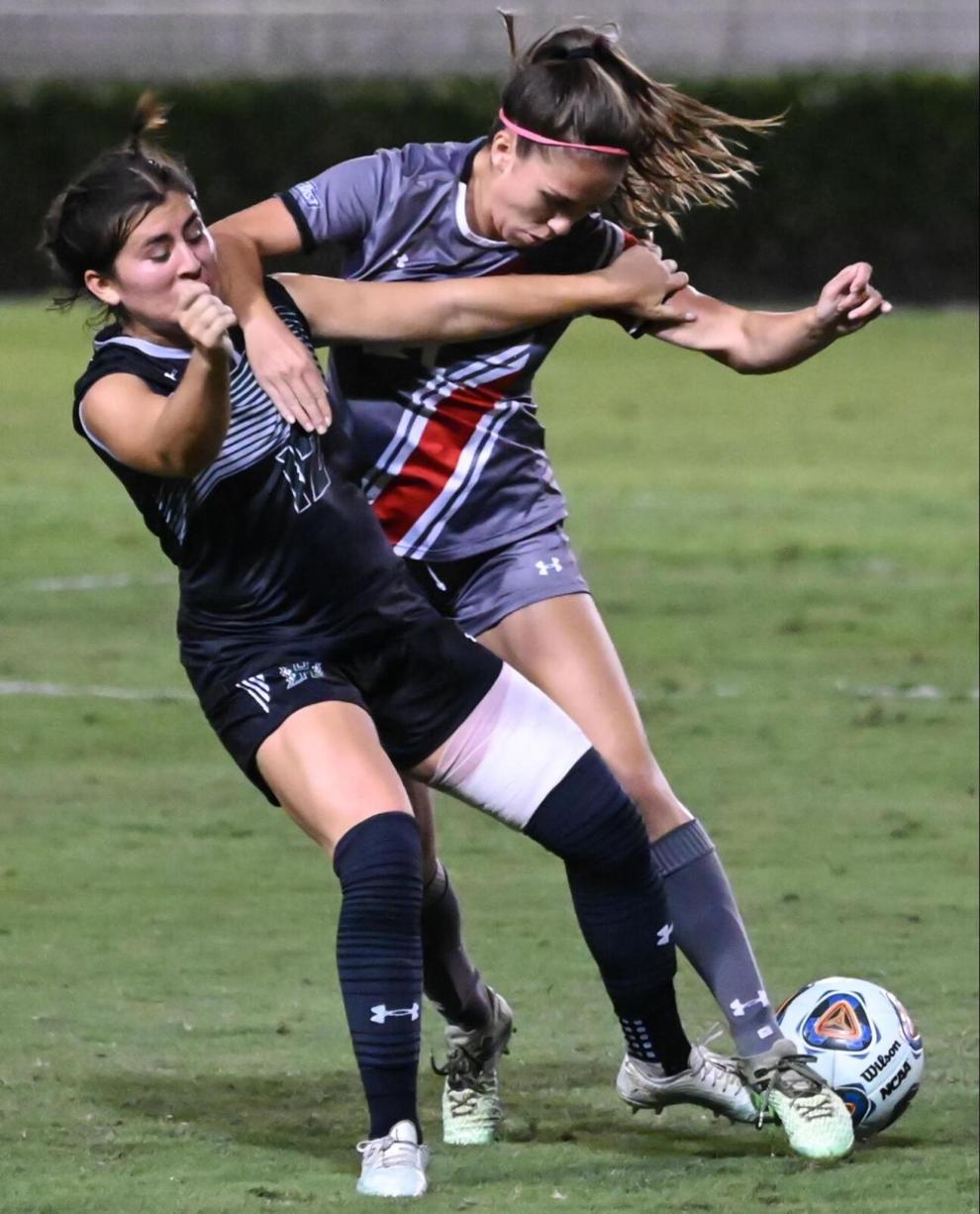 Outside of Sumida, the Hawaiʻi offense struggled to get dangerous balls in their attacking third. Sumida had half of their shots-on-goal, with her goals coming nearly 70 minutes apart. The 'Bows offense stalled out in the middle of the game, getting shut out 3–0 in those 70 minutes.
"I think we got a little predictable," Nagamine said. "Our movement off the ball in that final third, I think we've got to be more creative."
Although the 'Bows had 11 shots compared to CSUN's eight, the Matadors rattled off more shots-on-goal than Hawaiʻi. The 'Bows only had four while the visiting Matadors had five.
The 'Bows saw a return to physical play, netting 16 fouls and a yellow card on Julia Wolfe. Despite this the 'Bows met their match; the Matadors had a whopping 21 fouls and three yellow cards on the night.
"We have a very quick turnaround with Long Beach State, who's picked to win our conference," Nagamine said, "We've got a tough game on Sunday and travel tomorrow so hopefully we can rebound."
After their second one-score loss, the 'Bows plummet to 0–5–1 on the season, taking them to a .083 win percentage. The 'Bows will now travel to face conference favorite Long Beach State. The 'Bows will take on the Beach at 3 p.m. HST on Sunday, Sept. 30.