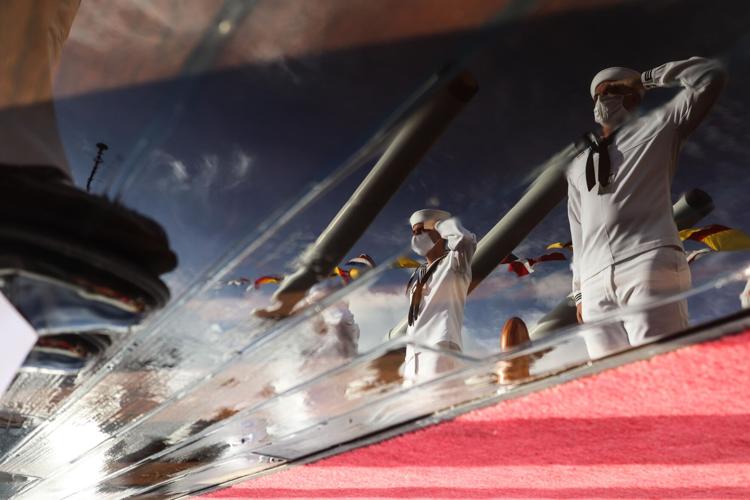 Even amid the pandemic, Hawai'i did not forget to pay tribute to its World War II (WW2) veterans on the 75th anniversary of the end of WW2. 
The commemoration this morning was closed to the public and took place on the deck of the USS Missouri, where the Japanese Imperial Military formally surrendered to the Allies on September 2, 1945, ending one of the deadliest wars in human history.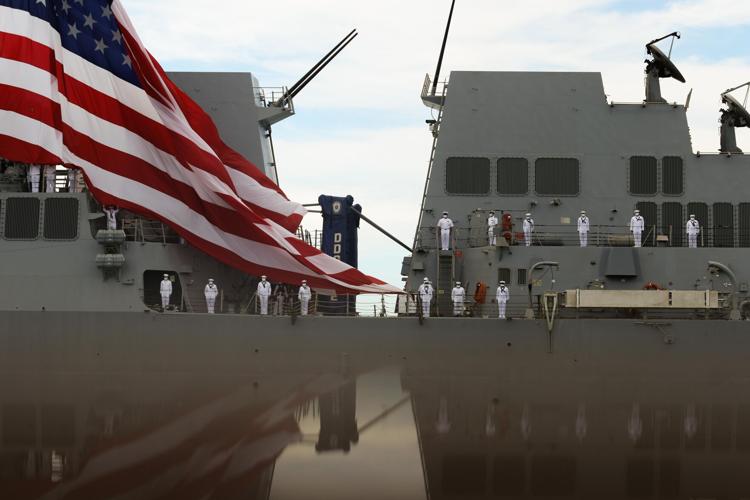 An approximate 50 people including government officials, war veterans and their families were present for the ceremony wearing masks and social distancing. Along with the National Anthem and Hawaii Ponoʻi,  the Queen's Prayer was also recited in remembrance of Queen Liliʻuokalani's birthday. 
Alongside veterans and their family members, Mark Esper, U.S. Secretary of Defense, and Governor David Ige were also in attendance.
During the ceremony, Governor Ige remembered the hardship of the people from his parent's generation. 
"The war took lives of so many on both sides, leaving a vacuum in the rows of who could have been, who should have been our scientists, teachers, community leaders, farmers and shop keepers," Ige said. "Victory came at a high price, paid by those who suffered and died on the frontlines as well as by those who endured hardship and uncertainty on the homefront."
While the pandemic altered many aspects of the ceremony, the organizers were still hopeful about the safely modified tribute to the veterans and giving an opportunity to reflect on the sacrifice of the heroes of WW2.