Final update from HFD 4:22pm:
18 units (58 personnel) responded to the Wildland fire today at 2460 Dole Street. The amount of acres damaged is unknown. Homes are structures are being protected in the area. 
HECO has shut off power in the Mānoa area due to the fire threatening power lines. Public should be preprared for prolonged power outage. Power will be restored ASAP. 
No injuries have been reported.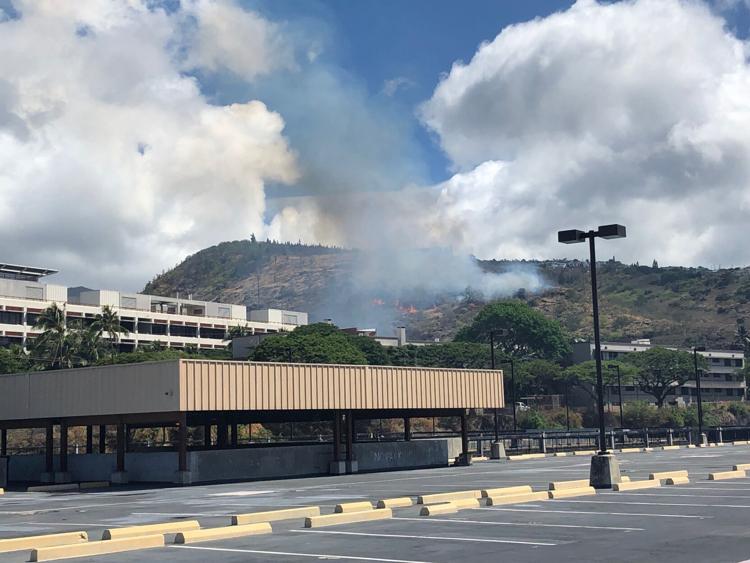 UPDATE 2:15 PM: Risk of power outage at Manoa campus. No possible treats to campus. According to campus authority, Out of an abundance of caution, everyone on campus should prepare for the possibility of a prolonged power outage with little to no warning.
UPDATE 1 PM: Helicopters were seen battling the brush fire over Manoa valley.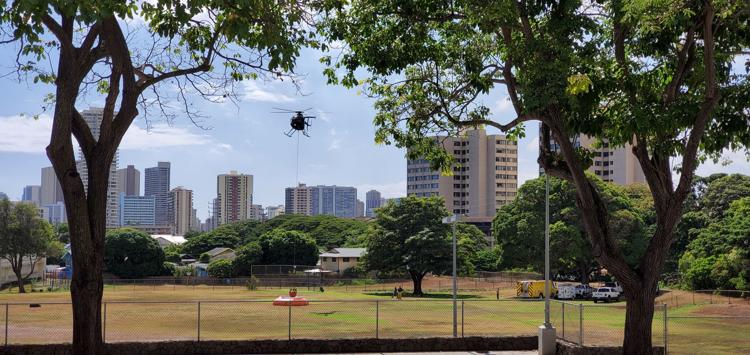 The Honolulu Fire Department is battling a brush fire on Waʻahila Ridge near the East-West Center. The blaze started a little after 10 a.m. on Thursday.
The areas surrounding East West and Maile Way are suggested to be avoided. 
It was previously a 3-alarm brush fire at UH faculty housing.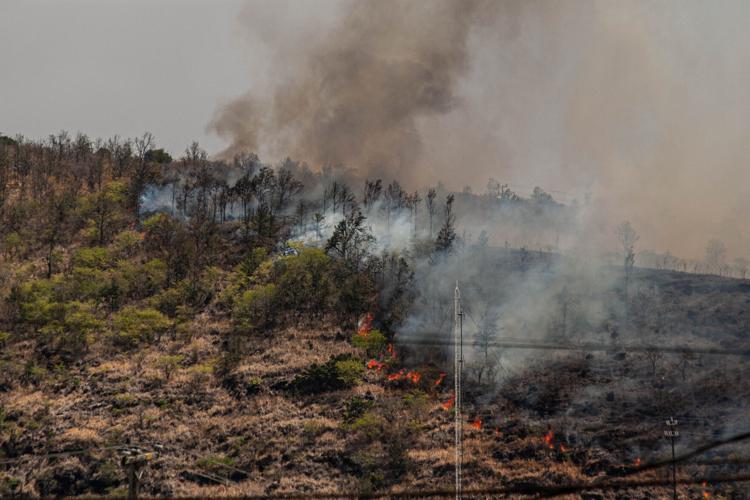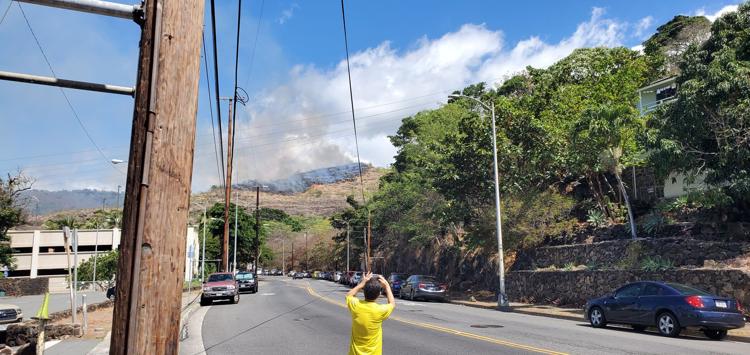 According to UH spokesperson Dan Meisenzahl, the dorms were not evacuated, and no potential risks were found.
According to Hawaiian Electric, the fire outbreak has cut down the power of about 590 customers in Manoa area. 
Web Editor Diego Rivera, staff photographer Adrien Ace and intern Alyssa Rodello has contributed to this article.