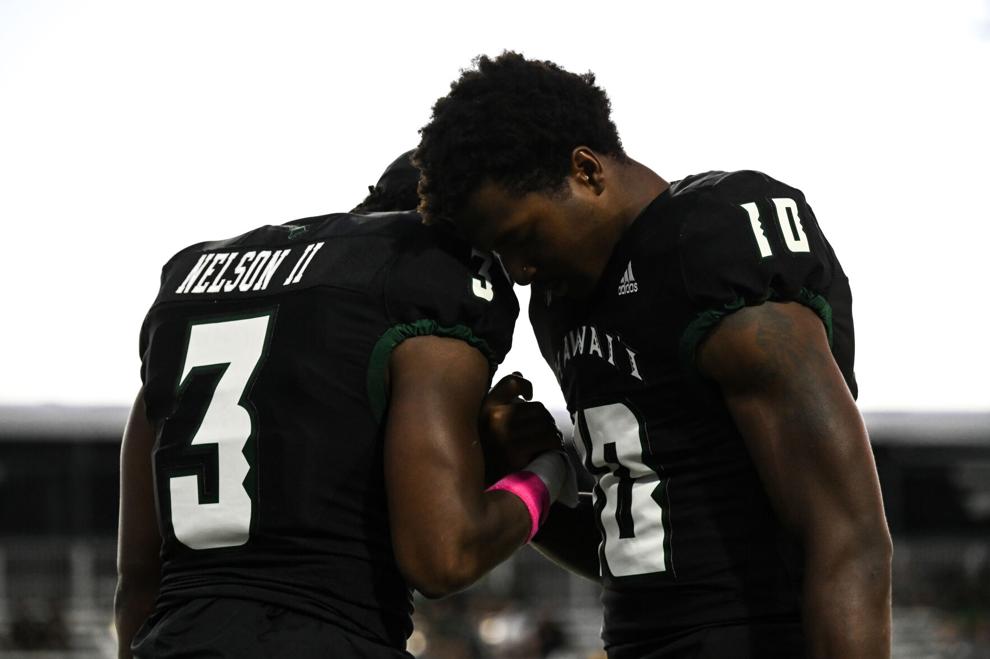 The 'Bows won a 48-34 shootout on Saturday night in their second game against the New Mexico State Aggies this season, this time in Mānoa. 
The game and the week leading up to it were used to honor Colt Brennan, the late Hawaiʻi quarterback who passed away earlier this year. At halftime, Brennan's family was invited onto the field and his iconic #15 was officially retired.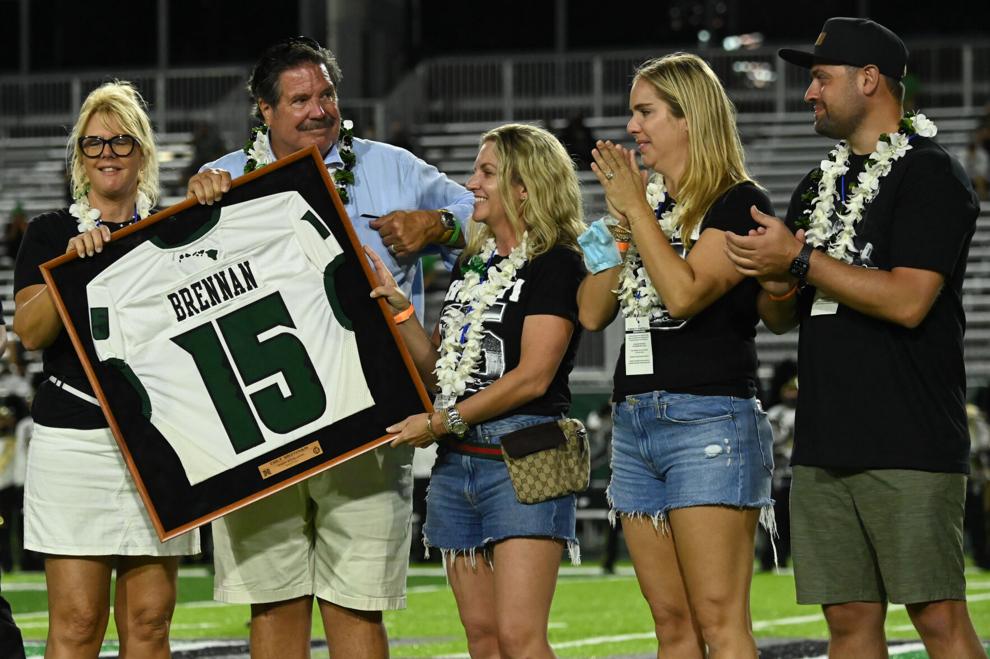 "It's an honor for me to get to meet his family," Hawaiʻi head coach Todd Graham said. "I thought it was great to honor him and retire his jersey tonight."
Saturday's game against New Mexico State is the first Hawaiʻi home football game to have fans since their game against Army in 2019. It was also the first Hawaiʻi football game at the retrofitted Clarence T.C. Ching Athletics Complex to have fans.
"It was just exciting not to hear the crowd noise on the loudspeaker," Graham said. "To actually hear real people cheering so I really appreciate them coming out."
With sophomore running back Dae Dae Hunter inactive, senior Dedrick Parson assumed the starting spot at tailback. Parson had 161 yards on 25 attempts for 6.4 yards-per-carry and three touchdowns, and was also the 'Bows second-leading receiver with six receptions and 54 yards.
"I think the biggest thing is we're starting to develop a physicality about how we run the football and I like that," Graham said. "I thought Dedrick did a great job, he actually broke the rock after the game."
Calvin Turner Jr. continued to be a threat to defenses in the backfield, in the slot and out wide. Turner Jr. had 94 yards off six attempts and a touchdown to go along with five catches for 30 yards.
True freshman Brayden Schager made his third start of the season at quarterback and fifth appearance overall, which makes him ineligible for a redshirt season this year. Schager set a new school record for completion percentage (minimum 20 pass attempts) with 86.2% to go along with 219 passing yards and a lost fumble.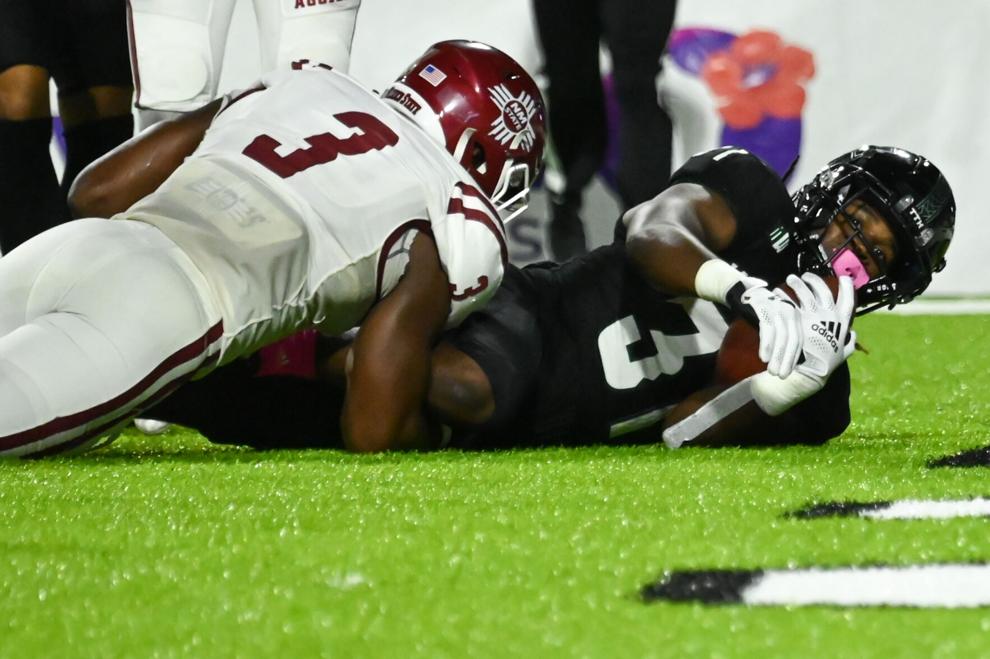 The defense took the good with the bad, allowing 485 yards and four Aggie rushing touchdowns but also getting two touchdowns in the process, as senior defensive back Khoury Bethley had a 79-yard pick-six and Darius Muasau had another one for 75 yards.
"Just seeing the quarterback staring at him pre-snap, so I just had a little instinct that it might come back to it," Bethley said about his interception. "I just read the receiver's release and just instincts took over and made a play." 
Aggies running back Juwaun Price had himself a night scoring two big breakaway touchdowns of 46 and 56 yards. Jonah Johnson, the Aggies quarterback, went 24-of-54 for 228 yards and two interceptions, and also had 14 attempts for 84 yards and 2 touchdowns on the ground.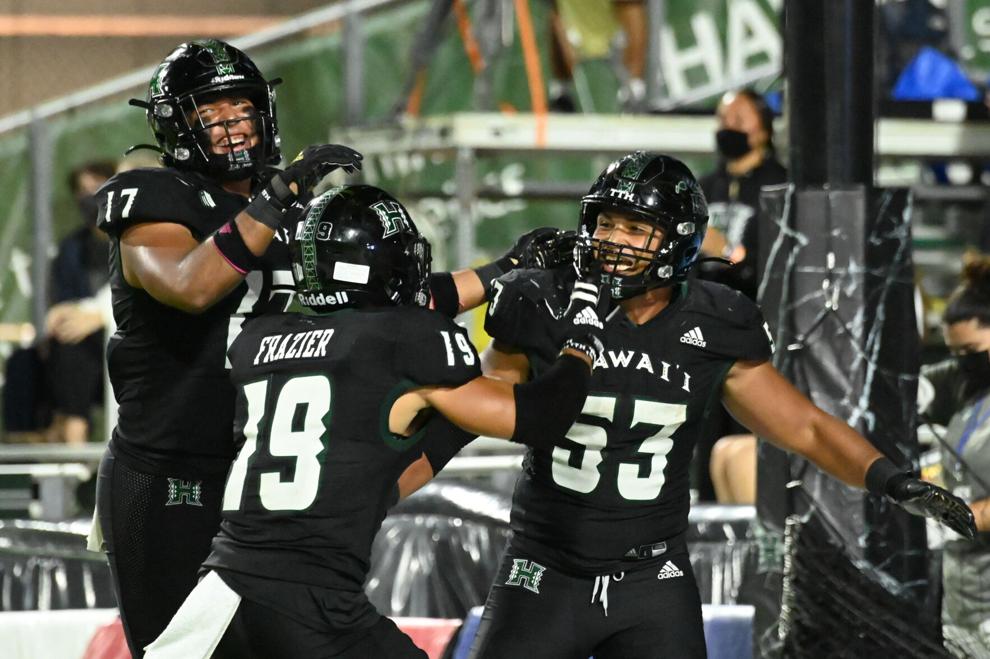 Punt returns and ball security continued to plague the 'Bows in tonight's matchup, having five fumbles, two of which were lost. Freshman wide receiver Koali Nishigaya met at the intersection of both issues by deciding at the last minute to catch a punt but ended up sliding and muffing it into the Aggies' hands.
After a sweep of the New Mexico State Aggies, the 'Bows improved to 4-4 on the season, moving them to a .500 win percentage and putting them back in the win column. They will now head to Logan, Utah to take on the Utah State Aggies on Oct. 30 at 9 a.m. HST. The game will be available for purchase on Spectrum pay-per-view and broadcast on the ESPN Honolulu radio station.