Two pedestrians were hit by a car traveling on Dole Street near the University of Hawai'i at Mānoa around 11:30 a.m. on Dec. 6.
One of the pedestrians was a 30-year-old male and UH employee, according to UH officials. The male is listed in critical condition, according to EMS. The other pedestrian was a UH Mānoa student and is in stable condition. 
Dole Street was closed for half an hour as police investigated the crash. As of 12:45 p.m., Dole Street was reopened.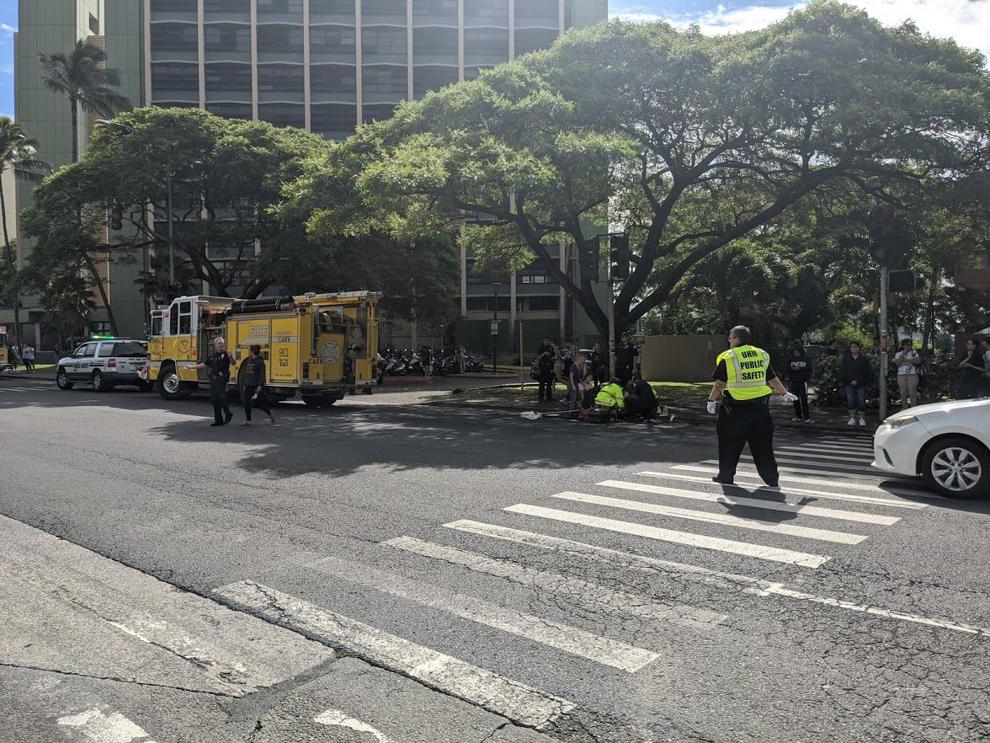 PhD computer science student Anthony Christe was near Holmes Hall, which is directly in front of Dole Street, when the accident happened. Christe said he was doing work in the Holmes Hall courtyard when he heard the crash. 
"I saw a bunch of firetrucks and police cars coming down to the dorms, so I came down here and I saw two people lying across Dole Street," he said. "I was concerned, you know. Itʻs a big family here at UH and everybody knows everyone and it is tough."
The cause of the accident remains unknown at this time. 
This story may be updated with more information.